Upcoming Flute Events
On This Page
---
Flute Courses
---
Flute Days
---
Recitals and Concerts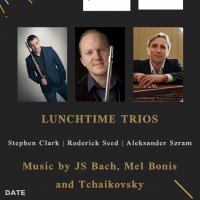 Thursday, 28 February, 13:15
Where?
St Pancras Church
Euston Road
London
NW1 2BA
1UK MAINLAND
Altus Flute Artists Stephen Clark and Roderick Seed are joined by pianist Aleksander Szram for trios by JS Bach, Mel Bonis and the Swan Lake Fantasy by Tchaikovsky/Christiansen.
Free admission
Programme
JS Bach - Trio sonata in G major BWV 1039
Mel Bonis - Suite en trio op 59
Tchaikovsky/Christiansen - Swan Lake Fantasy
Many thanks to Altus Flutes and Just Flutes.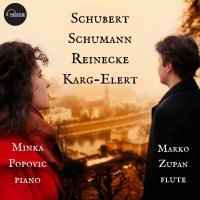 Saturday, 16 March, 19:00
Where?
St Michael and All Angels Church
St Michaels Place
Brighton
BN1 3FU
1UK MAINLAND
Marko Zupan is a wonderful flute player from Slovenia and we are delighted that he and his pianist, Minka Popovic will be coming to the UK for a series of events this March. There should be something for every flute player to enjoy, whatever their age or playing standard. The workshops, classes and recitals will be extremely informative and will be delivered in a fun and engaging way.
You can find out about Marko on his website. http://markozupan.com
On Saturday evening Marko will perform a recital with Minka Popovic, piano with the support of Flutewise course members.