Upcoming Flute Events
On This Page
---
Flute Courses
---
Flute Days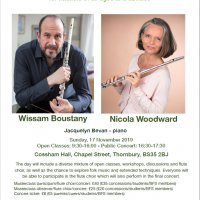 Sunday, 17 November, 09:30
Where?
Cossham Hall
Chapel St
Thornbury
Bristol
BS352BJ
Wissam Boustany and Nicola Woodward invite you to a fun day of inspired music making; there will be open classes, discussions and ensembles and a chance to explore contemporary techniques and folk music. All ages and abilities welcome.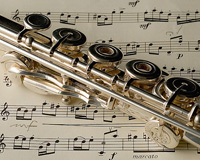 Sunday, 17 November, 10:00 - 16:30
Where?
Just Flutes
46 South End
Croydon
CR0 1DP

Further information: Word file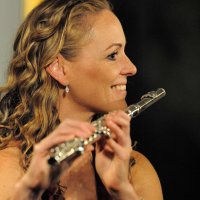 Sunday, 12 January, 10:00 - 20:00
Where?
Allan Jones Performing Arts Centre
Unit 36, Chadkirk Industrial Estate
Vale Road
Romiley
SK6 3NE
Improve your playing with award-winning international musicians!
flautist Anne Allen & pianist Charles Matthews
Fine tune your skills with a hands-on workshop & share this experience with other like-minded players.
Sessions for all abilities throughout the day:
ESSENTIAL FOR: Under18s grade 3+
10am – 12pm Cost £10
Anne will cover flute technique and essential skills for improving your performance in grade exams & auditions
PERFECT FOR: Adults grade 5+
10am – 5pm Cost £25
Anne & Charles will work with participants on ensemble playing, flute technique and body mechanics etc. Bring a camping/yoga mat if you have one!
SESSION THREE: Early evening recital
6.30pm-7.30pm Cost: Free to participants in the earlier workshops, or £5 (£2 concessions)
Anne and Charles will perform an hour of music followed by a glass of wine to round off the day.
There is free parking at the venue, alternatively it is a 20 minute walk from Romiley train station.
When: Sunday 12th January
Where: Allan Jones Performing Arts Centre, Romiley
To Book: call 07779 099210
email contact@anne-allen.com
website https://www.anne-allen.com/book-now
Find out more about Anne: www.anne-allen.com @anneallenflute

Further information: PDF file
---
Master Classes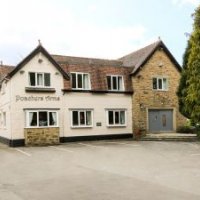 Friday, 8 November, 17:00 - Thursday, 11 July 10:00
Where?
Woodwind Workshop Course with Julie Wright and Nicholas Foster, covering all aspects of your playing and including ensembles, solo repertoire and tips and tricks for improving your technique, breathing and tone.
All ensuite rooms.
Telephone 07922169122
email. julie.flute@icloud.com
www.flutesenvacances.co.uk