Perfect Performance Plan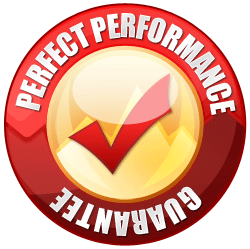 All new instruments purchased from Just Flutes are covered with our three-fold Perfect Performance Plan.
Pre-Sale Set-Up
Owner's Check-Up
Three-Year Warranty
Pre-Sale Set-Up
All new instruments are set up for pro-level performance in our repair studio before leaving our showroom. (This is not the same as just being checked'!)
We:
Adjust the joints so the instrument fits together perfectly and easily. This means that children won't struggle with tight joints;

Regulate every key, so that they are sprung lightly and evenly;

Ensure that all keywork operates smoothly with no double action, and that every pad closes completely, so that the instrument is easy to play from the lowest notes to the highest ones.
Instruments put through our Pre-Sale Set-Up are noticeably easier to play - and more reliable - than those which haven't, giving beginners the best possible start, and accomplished musicians a sound advantage.
Owner's Check-Up
We will pay the bill for your first check-up* within the first year of ownership. Checking over your instrument in our repair studio ensures that your instrument continues to perform at peak level, and gives your playing the edge.
Three-Year Warranty
We guarantee every new instrument with a minimum three-year warranty. We do this because we believe in the quality of the products we are offering.
Our three-year warranty pledges that all products should be free from manufacturing defects for three years from the date of purchase. If not, we promise to either repair or replace without question, providing that the item is returned to us within three years of purchase
Faulty products will be repaired free of charge or, at our discretion, replaced by a fully functional equivalent. Any repair or replacement will not renew or prolong your guarantee beyond the original period.
The following exceptions apply: damage or deterioration due to accident, mistreatment, misuse, perspiration acids or adverse atmospheric conditions. Please note that this guarantee also does not extend to items such as silver-plating, lacquer, pads, corks, felts etc., which will be expected to wear and deteriorate with normal use (except where a problem can be shown to be a result of faulty workmanship or materials).
Please note that all coverage under this warranty is void if any modification, repair, change or alteration has been made to the product that is not specifically authorised in writing by Just Flutes.
The Perfect Performance Plan is included in the price of all new woodwind and brass instruments and is not available on second-hand or ex-demo instruments. For guarantee on these items, please see the individual products' descriptions.
Also see
*Owner's Check-Up includes, amongst others, adjusting padding, felts, and corks, fitting joints and regulating mechanism. Please note that it does not cover damage due to misuse or accident. Owners Check-Up will be at our own repair studio, so please book your instrument in in advance by contacting the studio.