Meet the Staff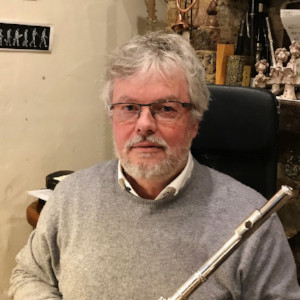 Jonathan Myall
Partner; Wind Specialist
Jonathan studied flute at the Royal College of Music with Graham Mayger and Christopher Hyde-Smith. After teaching and freelancing in London and around the UK, he started working for Charterhouse Musical Instruments in the City of London, which was at the time one of the UK's leading wind specialists. During this time his interest in the business and technical sides of the flute grew, and he wanted to learn more about the manufacture and development of musical instruments. It was at this time that he met Ian, who was then a student at the Royal Northern College of Music. In 1989, after travelling extensively - visiting factories in Japan, Taiwan and the USA - Jonathan opened our first shop, in the picturesque village of Walton on the Hill; a couple of years later, the then-separate business of Just Flutes (in Twickenham) came up for sale. Jonathan purchased it and the rest, as they say, is history!
---
Showroom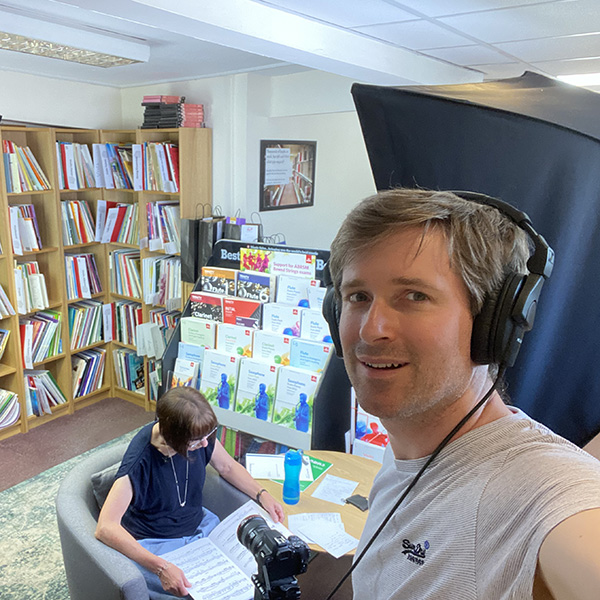 Adam Clifford
Sales and Marketing Manager

Adam studied flute at the University of Surrey with Anna Noakes, Ian Clarke and Jenny Welch, and was awarded a First in his final recital. He is our sales & marketing manager and website designer, and while he still occasionally plays flute and piccolo in charity gigs, he would now describe himself as a 'lapsed' player! Adam is also proficient on saxophone.
---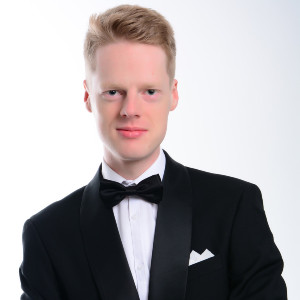 Hugh Roberts
Flute Consultant
Born in France and raised in New Zealand, Hugh began playing the flute aged seven, after discovering one in a cupboard at home that had been played by his father when he was young. On leaving school, Hugh began studying at university, before moving to London to complete a Bachelor of Music at the Royal Academy of Music. Following this, he completed a Master of Music at the Royal Northern College of Music.
Hugh is a former member of Southbank Sinfonia, and as an active freelance player has worked with orchestras around the country, including the BBC Philharmonic Orchestra, Royal Scottish National Orchestra, Hallé, and Royal Opera House.
---
Hannah Clark
Assistant Woodwind Consultant
Hannah is a graduate from the Royal Academy of Music where she studied a Master of Arts with Michael Cox, Katherine Baker and Pat Morris. Prior to that she studied her Bachelors at the Royal Northern College of Music with Laura Jellicoe, Jenny Hutchinson and Janet Richardson.
Hannah has been lucky enough to play with orchestras such as the BBC Philharmonic, The Hallé and the English Symphony Orchestra. She is also a keen chamber musician, performing regularly with her flute quartet Dolce Flutes, who enjoy experimenting with electronics. Alongside that, Hannah is part of a Flute and Guitar duo formed whilst she was at the Academy.
When she's not playing, Hannah loves to cook and discover new and exciting food in London. Originally from Cambridgeshire and a country girl at heart, she always looks forward to an opportunity to escape the hustle and bustle of London to go on long walks in the countryside.
---
Repair Studio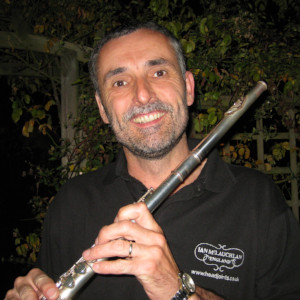 Ian McLauchlan
Workshop Manager; Flute and Piccolo Technician; Headjoint Maker
Ian studied flute at the Royal Northern College of Music in Manchester with Kate Hill and Trevor Wye. Whilst there he was offered an instrument technology course as part of his diploma which lasted three years. During this time he produced his first headjoint which was made from stainless steel and nickel silver.
Following study at the RNCM he started working from home repairing flutes and making headjoints, quickly gaining a reputation for the quality of his work. Ian spent time working at the Brannen Cooper factory in the USA, receiving training in both manufacture and repair of their flutes. This influence led to a thorough overhaul of his method of making headjoints.
Ian has now established himself as one of the leading flute technicians in the UK, maintaining many instruments belonging to professional players. He is resident flute technician at Just Flutes / Jonathan Myall Music.
As a player Ian regularly freelances in the south of England and abroad, working with Surrey Opera, Kentish Opera and two wind quintets amongst others. He has worked as the principal wind tutor for the IAPS National Symphony.
---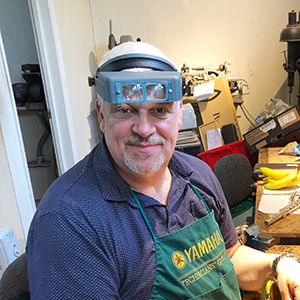 Griff
Single Reed Technician
Griff served in the Royal Marines for 22 years before deciding to retire from military life in 2003 to combine his passion for music and his engineering skills to become a musical instrument repairer. Griff studied Musical Instrument Technology and Repair (woodwind and brass repair and making) at Merton College.
Griff is something of a saxophone geek and has a passion for all things saxophone both vintage and modern. He is married with 2 young boys and lives in Exmouth, Devon, from where he commutes to us weekly!
---
Mail Order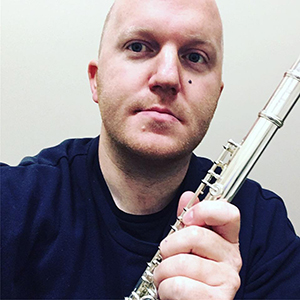 Roderick Seed
Mail Order Executive
Roderick Seed graduated from the Royal Academy of Music in London, where he studied with William Bennett, Kate Hill and Pat Morris. He has also studied with Lorna McGhee and Sebastian Bell. He has since played with London Octave, Vancouver Symphony Orchestra and as a soloist in Japan, Canada, Europe and USA.
He is the author of "Mastering the Flute with William Bennett" published by Indiana University Press and an Altus Flutes Artist.
---
Becka Thompson
Mail Order Manager; Publishing Assistant
Becka is a Music graduate from Bath Spa University, where she studied Flute. As most children she began her musical journey at school playing recorder, and was introduced to the flute at a Music Night held by her Brownie Group. It was in her final year of University that she discovered her love for Musical Theatre, and quickly realised that being a 'doubler' was an essential part of the process. Becka would now consider herself a proficient Clarinet and Saxophone player. Since University she has played in many Amateur Dramatic shows including a preview of a new show at The Arts Theatre in London. Becka continues to pursue a career in Musical Theatre while enjoying her role of Mail Order Executive and increasing her knowledge of sheet music along the way.
---
In the Office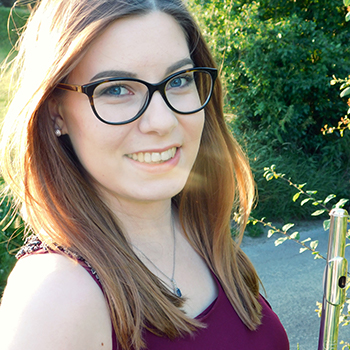 Bethany Desmond
Buyer
Bethany is a music graduate of the University of Nottingham, where she studied flute with Dana Morgan. After showing an interest in music at the age of five, when given a fife instead of a recorder in school music classes, Bethany later began orchestral performance with the National Children's Orchestra of Great Britain. She has since had the opportunity for solo concerto performances with the Lydian Orchestra. Bethany is also a competent pianist, as well as her primary instruments of flute and piccolo.