Instrument Testing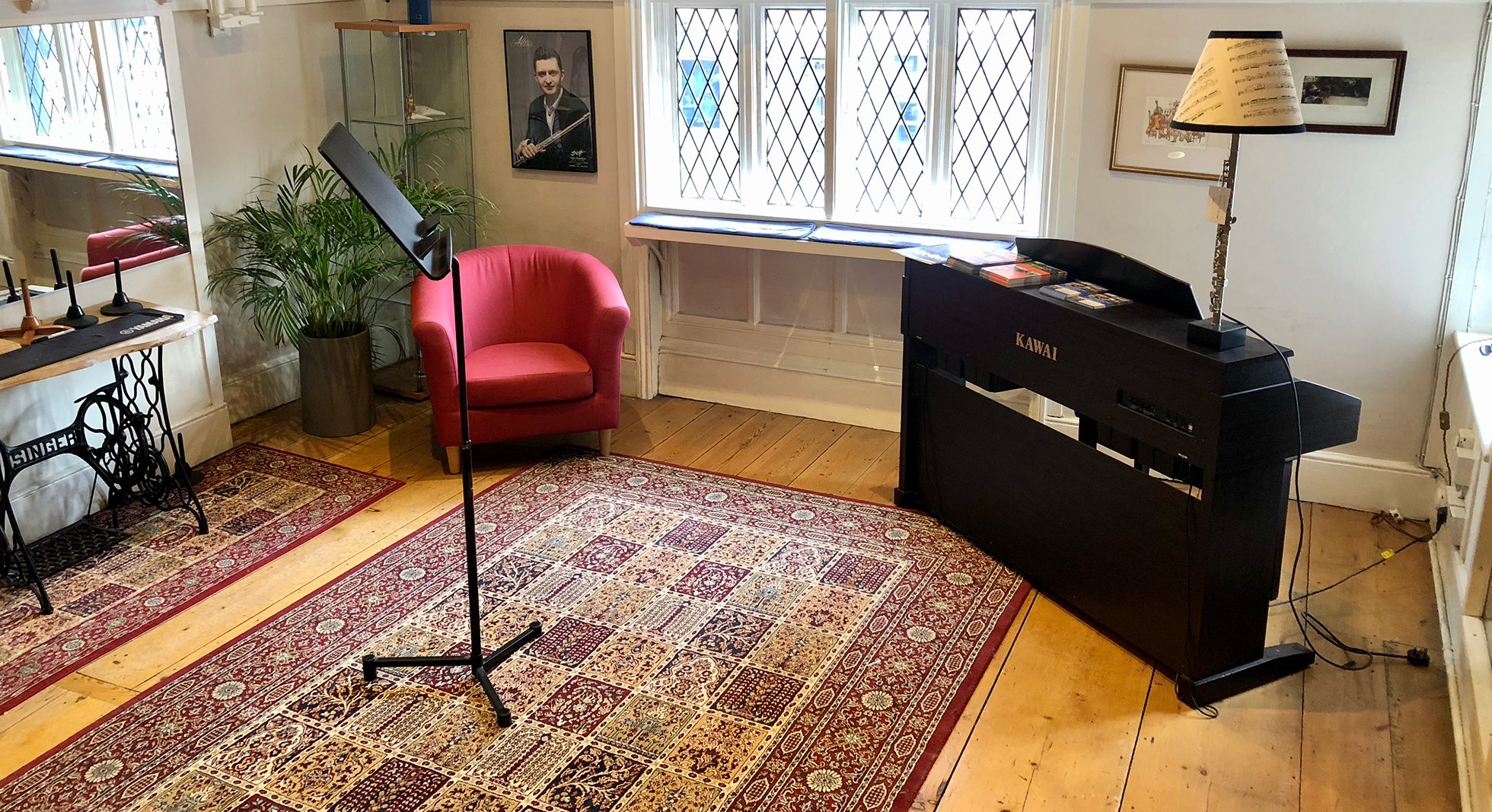 When upgrading your instrument, there's no substitute for choosing from a wide selection and play-testing before your buy.
Every player is different. Our physiology - mouth, teeth, lips, tongue; our playing style - how much air we put through the flute; and the sound we want our flute to make. This is why it is so important to try from a wide selection: what suits one player will not necessarily suit another.
Our private practice rooms provide a relaxed environment in which to choose your perfect instrument from our extensive range. With complimentary tea, coffee and wi-fi, we'll make sure your experience is an enjoyable one.
Video Consultations
If you are not able to visit our showroom, we have appointments available by Zoom, Skype and FaceTime. A specialist flute consultant will take you through the options available to you, demonstrate and show the features of specific models, and talk you through the pros and cons of different models. We can then arrange a home trial for you.