Choosing A New Headjoint
Looking for a new headjoint is an exciting but daunting experience that many players go through. Here are some quick tips to help you narrow down your search: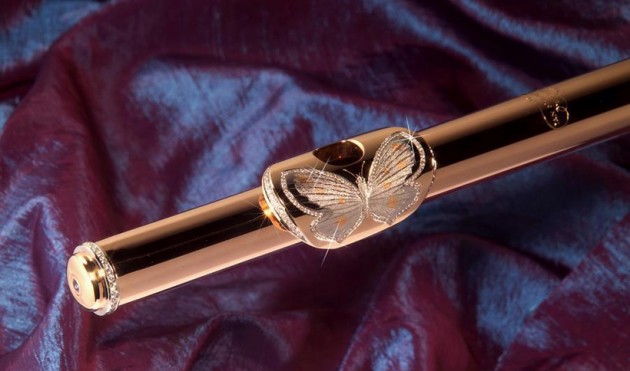 Many flute players know that they are unhappy with their current flute headjoint, but don't really know why. These players often end up trying hundreds of headjoints, and can never decide which ones are an improvement and which aren't!
First, work out which areas of your sound and response are lacking or could be improved. If you don't know this at the start of your headjoint journey, you'll wind up confused at the end. Seek advice from a teacher if you are unsure.
When it comes to trying out headjoints, concentrate on headjoints which improve these areas without losing the aspects of sound which you do like. Discard headjoints that don't improve the key areas. Second opinions are useful, but remember that it's you who will be playing the headjoint. Don't choose one that you are unusure about just because someone else likes the sound.
Finally, the most important thing to realise is that buying a headjoint is nearly always a compromise. This compromise can take many forms - ease of play vs quality of sound; sonorous high register vs lacking low register; warmth vs articulation, etc. There is no such thing as the perfect headjoint, even with doubling or trebling your budget: only one that is close to perfect.
Also See