Sell an Instrument
Stopped Playing? Upgrading?
If you are no longer using an instrument, don't leave it to gather dust in a cupboard. Our Consignment Scheme can help you release the money which is tied up in your instruments.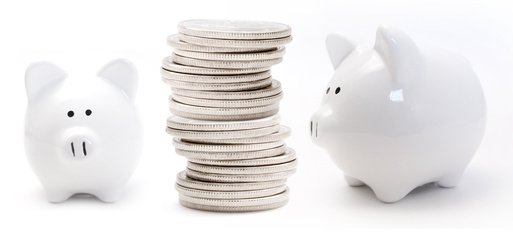 What makes our Consignment Scheme so good?
Competitive commission rates, starting at just 15% plus VAT*.

Quick turnaround on the most popular instruments...

Full owner control on price, unlike auction sites where the final selling price is anyone's guess.

No hassle. We do the advertising, selling, payment processing and deal with any problems which may arise.

More payment options: credit cards, bank transfers, gift vouchers as well as cash.

Large established customer base - Our website is one of the busiest musical instrument sites in the UK, with thousands of customers looking for good quality pre-owned instruments. Our Pre-Owned Alerts send instruments directly to the email inboxes of customers who we know are actively seeking to buy.

Better advertisement. We provide professional-quality photographs, descriptions and the option to buy online, Our website is viewed by tens of thousands of people each month.

Commitment-free. If you change your mind, or find a private buyer in the time that your instrument is with us, you can pick it up.
What does our service offer?
Our commission fee includes:
Website listing viewed by potentially thousands of customers a day

Professional photographs and description

Email marketing to hundreds of customers who are actively looking

Paid Google and social media ads

Expert sales staff marketing your item in-store
Our Scheme vs eBay: Which is right for you?
How to sell through us
We will generally sell any pre-owned woodwind instrument which we sell new; if we don't list your instrument in our new instrument section, please contact us first to find out whether we can sell your instrument.
Print off and complete the Consignment Sales Registration Form

Once we've received your instrument, we'll get in touch, and suggest a suggested selling price. We will also give you details and prices of any repair work or pre-sale checks which we believe are necessary (see Instrument Set-Up), as well as a firm commission rate offer.

Our repair studio will invoice you for the agreed set-up work.

We list your instrument for sale, advertising it on our website and in our showroom.

Once we have sold your instrument, we pay you the selling price minus our commission fee.
Print Consignment Sales Registration Form
Instrument Set-Up
We require that all pre-owned instruments we sell are complete and in good playing order. This is for three main reasons:
To protect the customer who buys your instrument

To ensure a quicker sale of your instrument

To maximise return on your instrument
Second hand instruments which have been set to good playing order always sell sooner - and at a far higher price - than those which haven't. Because of this, you may need to (for example) purchase a mouthpiece etc for your sax or clarinet, and we may need to do some set-up work on your instrument to ensure that it is at the high standard that our customers expect. Please note that any repair costs must be paid in full before the instrument will be offered for sale.
---
* Commission rates start at 15% plus VAT if you purchase or have purchased a brand new instrument of the same or higher value from us within three months of agreeing a used instrument sale. Otherwise, our commission rate will depend on the value of the instrument you are selling (but is typically 20% plus VAT). The minimum selling price on this scheme is £150.00. A minimum commission of £50.00 including VAT applies.
Terms
We will advertise the instrument at the agreed price, although you have the option to set a "reserve price", which is not advertised. By agreeing a "reserve price", you will not be contacted by us to confirm your acceptance if an offer is made which meets this price. Proceeds of the sale will be sent to you by cheque at the end of the month following the month of sale. For example: If we sell your instrument on 3rd January, the proceeds of the sale will be sent at the end of February. Our commission is taken as a percentage of the price for which the instrument was sold. Whilst we try our utmost to sell pre-owned instruments as early as we can, there is no guarantee as to how long it will take to sell your instrument. We recommend that your instrument is insured under your own policy whilst on our premises, until it is sold. Any repair costs (for which our repair studio will invoice you directly) must be paid in full before the instrument will be offered for sale. There is an admin fee of £25.00 inc VAT per instrument if you collect your instrument, which covers our time spent photographing and uploading your instrument to our web site. This fee will be waived if we have had the instrument for 4 months or longer. If you ask for us to return your instrument to you, we are able to do this within the UK and Channel Islands: there is a postage charge of £13.95 for this.