Accessibility
Our shop, being a listed Tudor building dating from the 16th century, presents some challenges to wheelchair users as listed on this page.
The shop is split over two floors. The ground floor - with our instrument showroom, accessories and repair studio - is wheelchair accessible, while the first floor, with our sheet music and practice rooms, is accessible only by stairs.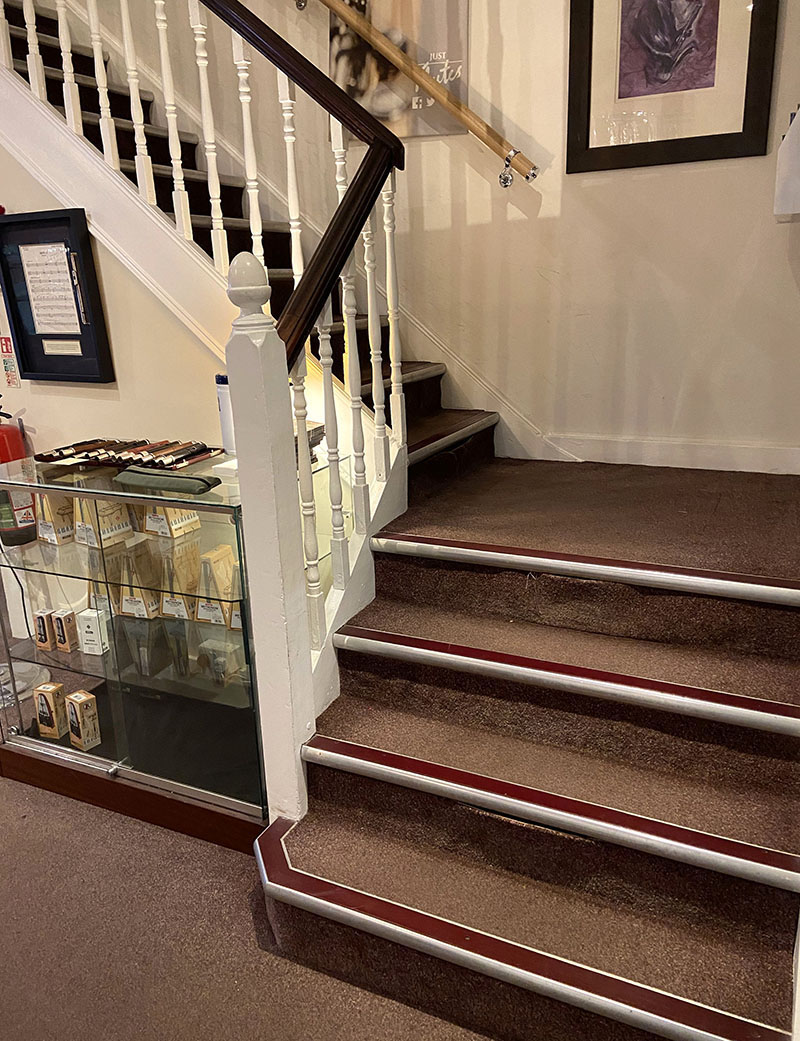 If you are visiting us to browse music, our staff will be pleased to bring music to you on the ground floor. If you are wishing to try an instrument, please be aware that our practice rooms are upstairs. However, we are able to offer a temporary practice room downstairs which can be used if we are made aware of accessiblity issues in advance.
The main front door to the shop is narrow, but our staff can open both doors for you to approx 89cm, which accommodates the width of most wheelchairs:
There is a large step up (height approx 26cm) at the front of the shop to enter the showroom, which has a handrail. We have a folding wheelchair ramp to allow access to this part of the shop: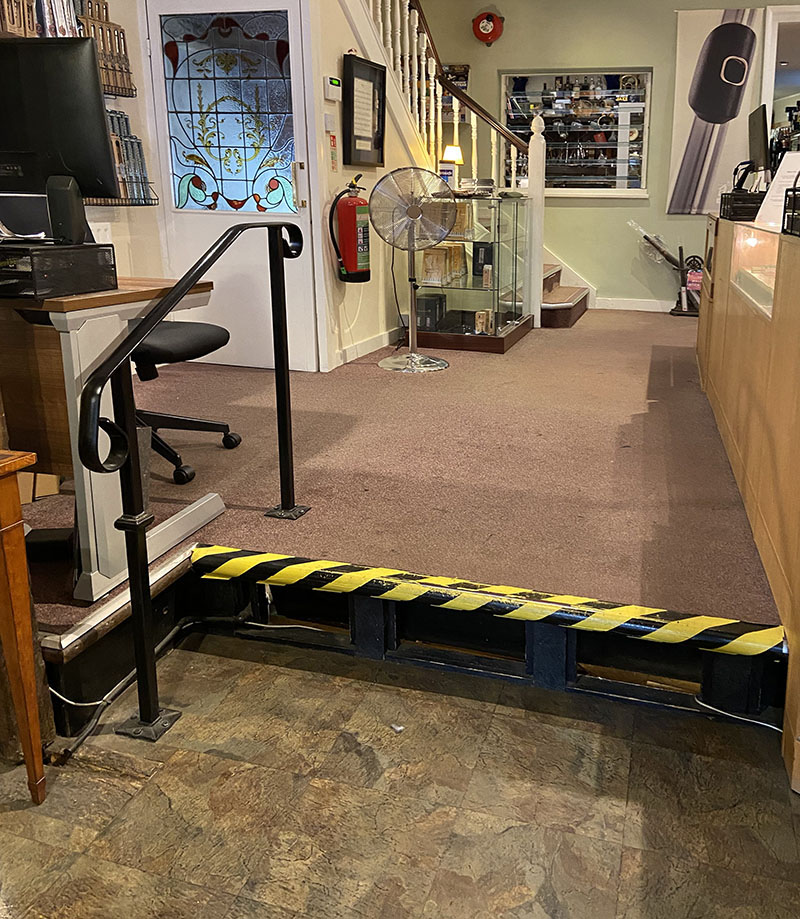 On the way to the repair studio and temporary practice room, there is a small ramp in the floor: