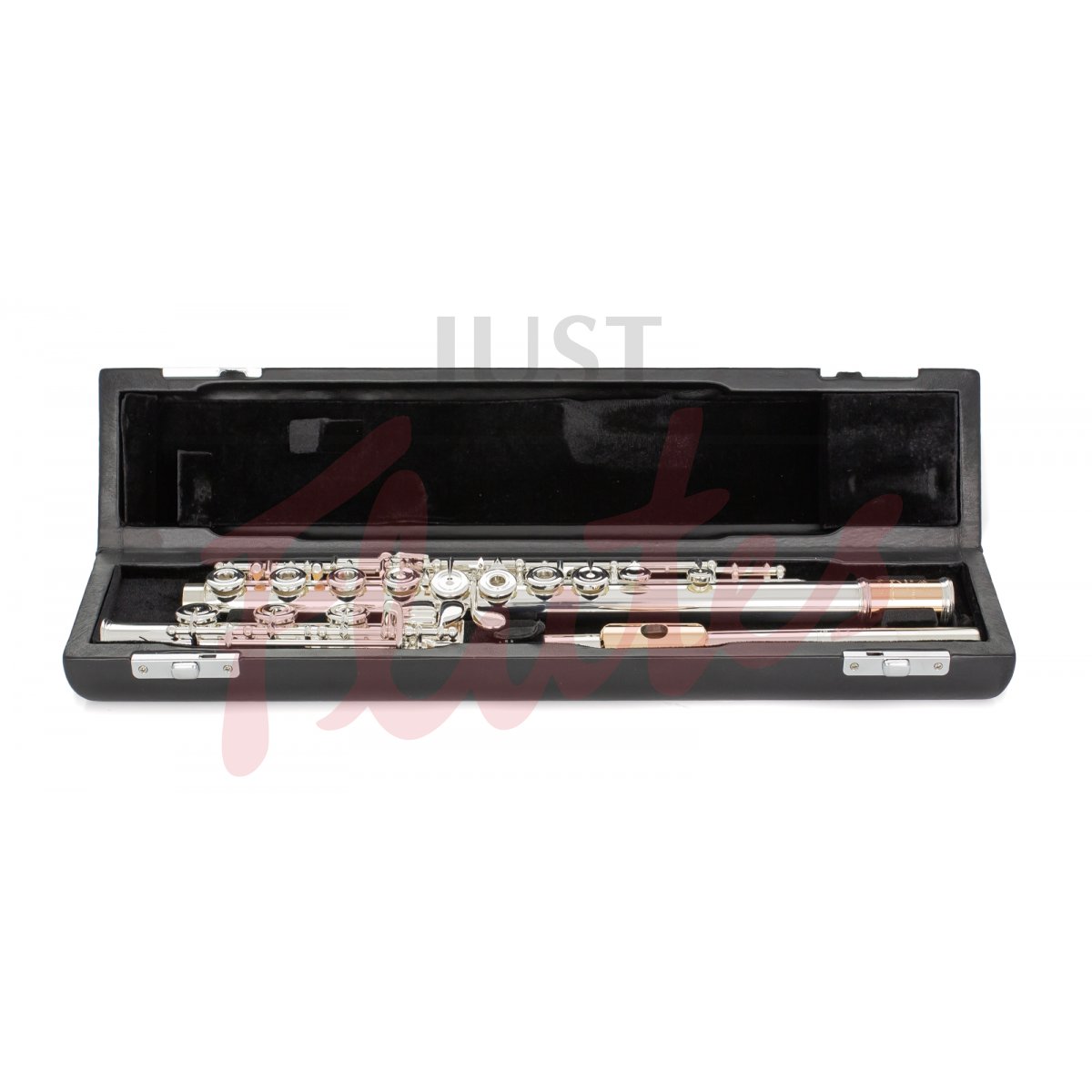 Powell Sonaré PS-905BEF Flute

We aim to offer the best possible value for our products, taking into account our comprehensive choice, Perfect Performance Plan, service levels and expertise. Learn More/Price Match
Perfect Performance Plan
Included with every new instrument:
Pre-Sale Set-Up

Owner's Check-Up

Three-Year Warranty
Our Description
This distinctive-looking flute possesses many of the tonal qualities of the PF-705 model with the addition of a 9k Aurumite barrel and upgraded Straubinger Phoenix pads. This makes for a flute with clean articulation, fast response and some of the tonal elements of a gold flute. The keywork is light and responsive thanks to the white gold springs, and of course, it looks stunning too!
About Powell
In 1916, Verne Powell joined the Wm. S. Haynes Company to make wooden flutes and piccolos. By 1926, he was the shop foreman and was running much of the business at Haynes; later that year, he left Haynes to make his own flutes and Verne Q. Powell Flutes, Inc. was incorporated.
The instruments were immediately recognized as the very best a flutist could play and endorsements flowed in from flutists around the globe. In 1928, he completed his first all 14K Gold flute; soon piccolos and alto flutes were added. By 1930 the brand had representation in the Boston, Detroit, Philadelphia, Cleveland, Baltimore, and New York Orchestras. There were flutes which had a life of their own; #365 the "World's Fair" Platinum flute of William Kincaid, #900 the only flute ever made entirely of 14K White Gold, #1142 the "Signature" Flute.
In 2016 Verne Q. Powell Flutes, Inc. was purchased by Buffet Crampon, joining nine other brands of wind instruments to complete the largest group of wind instrument manufacturers in the world.
Specifications
Hover over the styled text for a short definition, or click for a more detailed explanation.
What's Included
Hard case
Padded case cover with side pocket and adjustable shoulder strap
Microfibre polishing cloth
Wooden cleaing rod
Silicone open hole plugs