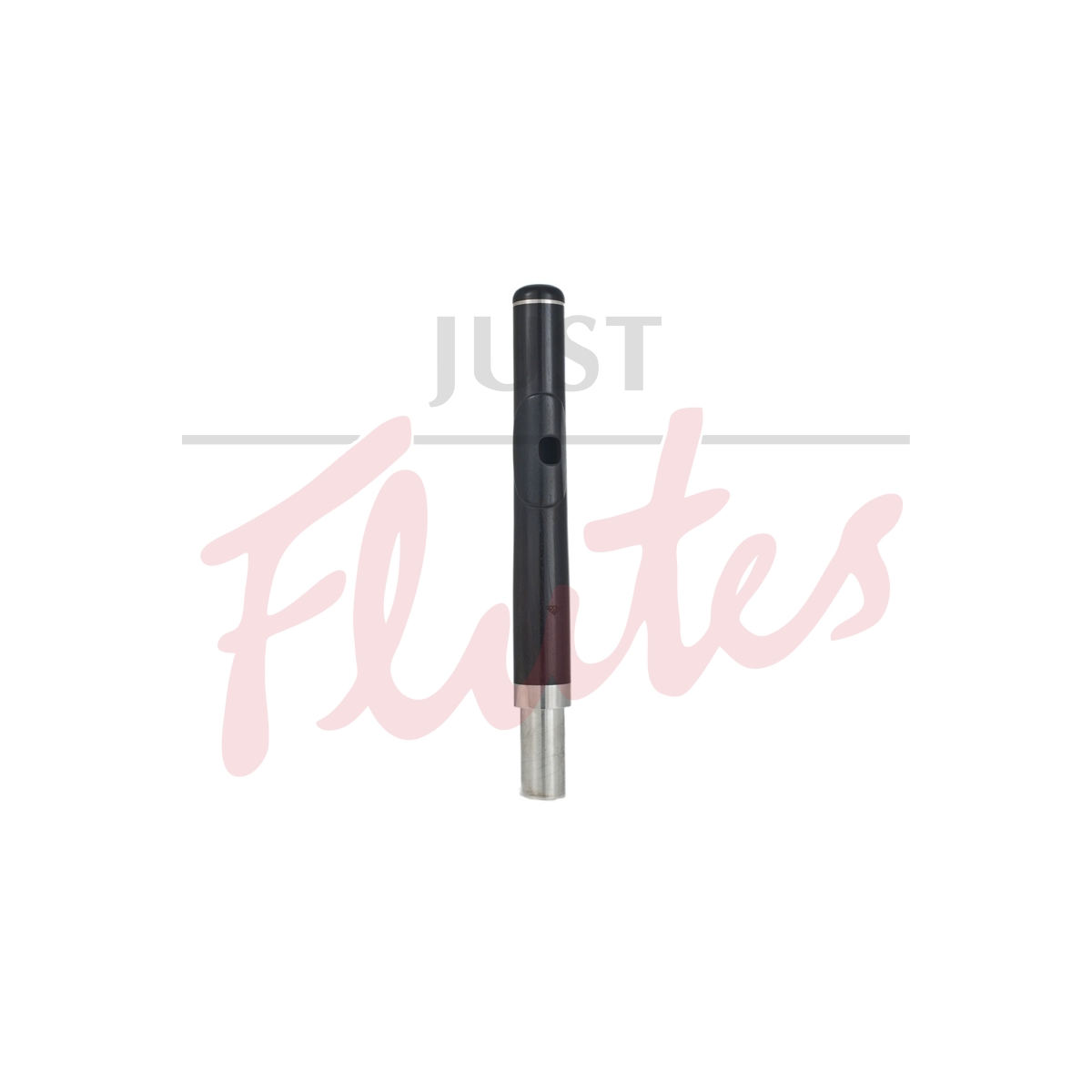 Powell Grenadilla Thinwall Flute Headjoint - Soloist Cut
Perfect Performance Plan
Included with every new instrument:
Pre-Sale Set-Up

Owner's Check-Up

Three-Year Warranty
Our Description
Headjoint styles
Philharmonic cut: A more traditional cut, capable of broad dynamic ranges, and creating a deep rich tone with extraordinary carrying power and focus.
Soloist: Open and free in the top octave, rich and deep in the middle and bottom octaves, with great projection and flexibility.
About Powell
In 1916, Verne Powell joined the Wm. S. Haynes Company to make wooden flutes and piccolos. By 1926, he was the shop foreman and was running much of the business at Haynes; later that year, he left Haynes to make his own flutes and Verne Q. Powell Flutes, Inc. was incorporated.
The instruments were immediately recognized as the very best a flutist could play and endorsements flowed in from flutists around the globe. In 1928, he completed his first all 14K Gold flute; soon piccolos and alto flutes were added. By 1930 the brand had representation in the Boston, Detroit, Philadelphia, Cleveland, Baltimore, and New York Orchestras. There were flutes which had a life of their own; #365 the "World's Fair" Platinum flute of William Kincaid, #900 the only flute ever made entirely of 14K White Gold, #1142 the "Signature" Flute.
In 2016 Verne Q. Powell Flutes, Inc. was purchased by Buffet Crampon, joining nine other brands of wind instruments to complete the largest group of wind instrument manufacturers in the world.
Specifications
Hover over the styled text for a short definition, or click for a more detailed explanation.
Fully handmade headjoint
Grenadilla-wood throughout for a clear sound with good projection
Thinned headjoint
.925 solid rings
Choice of cuts - Philharmonic or Soloist
This headjoint can be fitted to most makes of flute. Please note that it may need to be adjusted to fit your instrument. There is no charge for this.