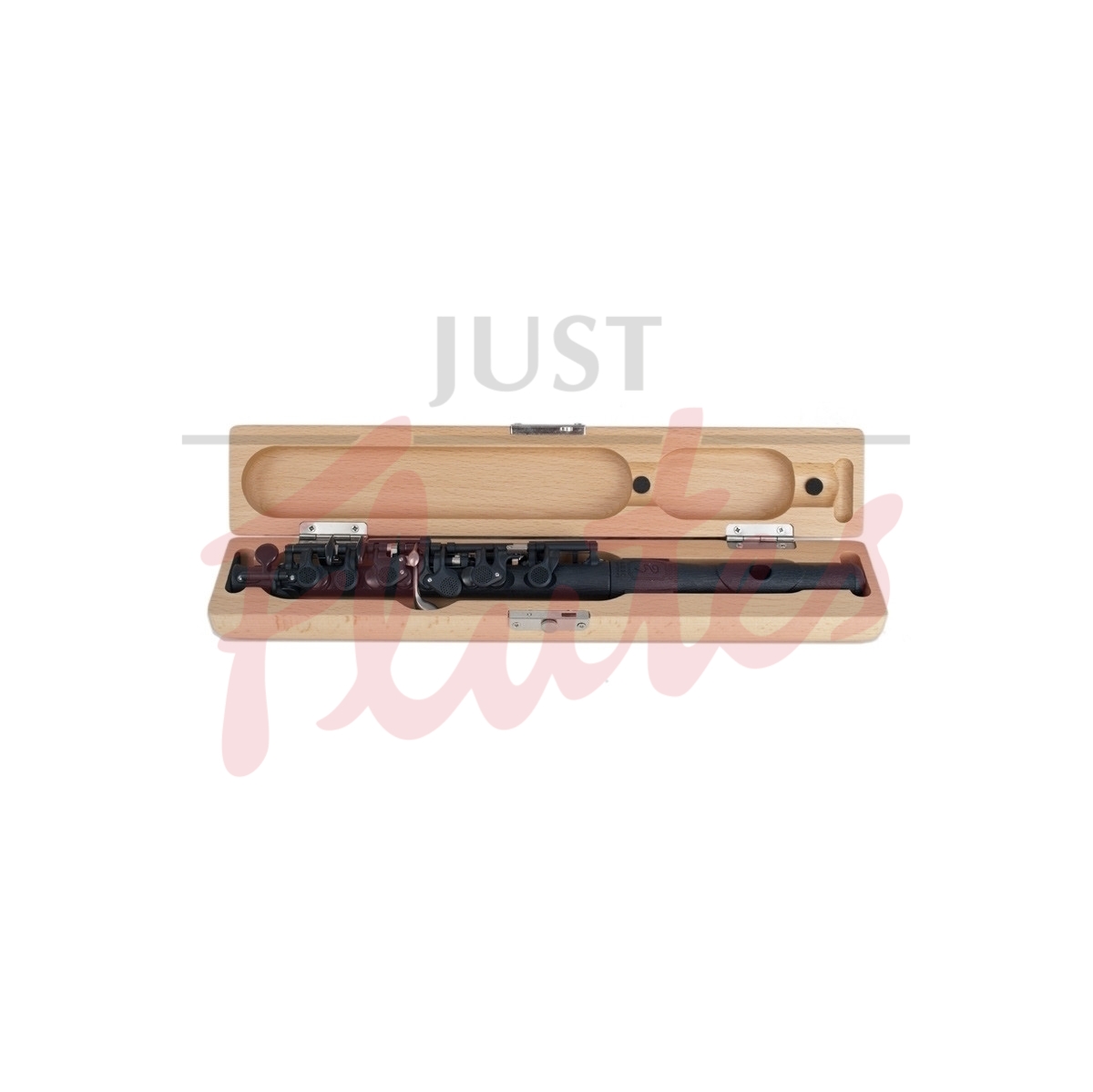 Guo Grenaditte Piccolo

(1)
Read reviews
|
Write a review

We aim to offer the best possible value for our products, taking into account our comprehensive choice, Perfect Performance Plan, service levels and expertise. Learn More/Price Match
Perfect Performance Plan
Included with every new instrument:
Pre-Sale Set-Up

Owner's Check-Up

Three-Year Warranty
Our Description
Geoffrey Guo is the creative genius behind the Grenaditte flute, and came up with the original design for the hugely popular Pearl piccolo. He has since designed the New Voice piccolo and the Grenaditte piccolo on this page.
Grenaditte is slightly denser than the composite material used in the New Voice instruments. This gives a fuller sound, at a fraction of the price of wood. Unlike wood, Grenaditte can't crack and is impervious to temperature changes. The mechanism is comfortable under the fingers, and the inclusion of both a split E and high G# mechanism at this price are totally unheard of.
We can highly recommend trying this piccolo when comparing against the Yamaha YPC62 and Pearl PFP105E.
About Guo Musical Instrument Co
The Guo Musical Instruments Company had its humble beginnings in 1988. Although their initial handcrafted flutes offered only minor alterations to the original Boehm system, in 2003 the company introduced the Cermet Flute, thereby marking the beginning of what has become a devoted journey into the innovation of flute manufacture and design. This initial step, which remains a hallmark of all GMIC flutes to this day, was characterised by the exclusive use of computerised engineering for all aspects of an instrument construction and design. This allows for a level of consistency and reliability that had simply never been available by any other previous method.
Specifications
Hover over the styled text for a short definition, or click for a more detailed explanation.
Black Grenaditte headjoint and body
Plastic keys
Revolutionary design
Ultra-light construction
Includes wood case, plush-lined case cover and maintenance accessories