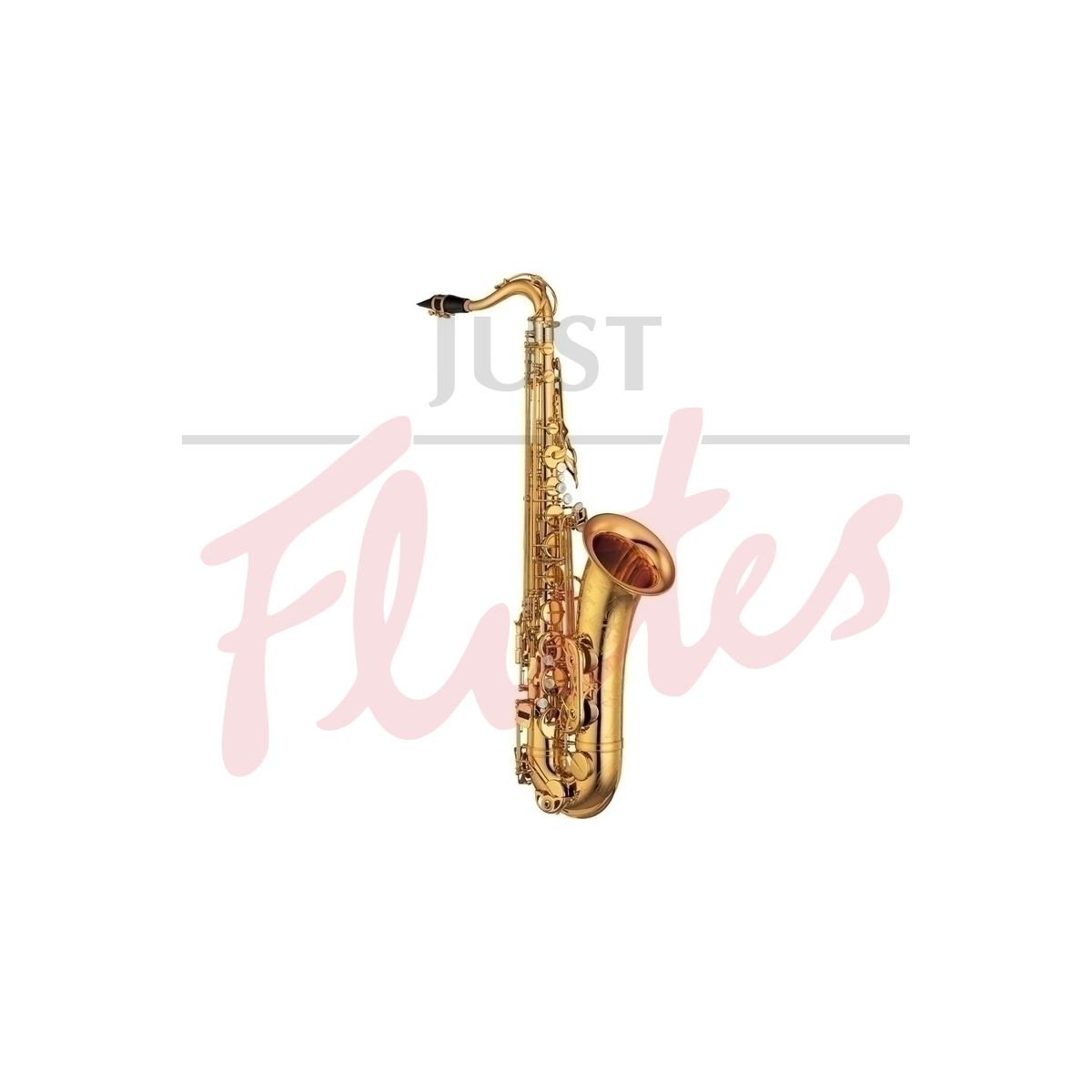 Yamaha YTS-875EX Custom Tenor Saxophone
Perfect Performance Plan
Included with every new instrument:
Pre-Sale Set-Up

Owner's Check-Up

Three-Year Warranty
Our Description
Models
YTS-875EX Gold lacquered
YTS-875EXS Silver-plated
YTS-875EXB Black lacquered

Manufacturer's Description
"Yamaha Custom Series Saxes with their smooth deep sound represent a pinnacle in the art of saxophone manufacture. Developed over decades of careful research and tests involving many of the world's greatest saxophonists, the Custom series offers wide dynamic range, stunning projection, and authoritative tone with a beautifully defined tonal core. The depth and smoothness of their sound must be heard to be believed."
Specifications
Hover over the styled text for a short definition, or click for a more detailed explanation.
Custom model
Gold lacquered, silver-plated or black lacquered finish)
Adjustable thumbrest
Lightweight brass alloy with any unnecessary weight (primarily the bow reinforcement) removed, for less resistance and greater projection
"G1" neck design for easier response

Mother-of-Pearl key inlays

Decorated adjustable keyguards
Detachable, hand-engraved bell
Includes Yamaha 4CM ebonite mouthpiece, ligature and cap, neckstrap, cork grease, one reed and ultra-lightweight case