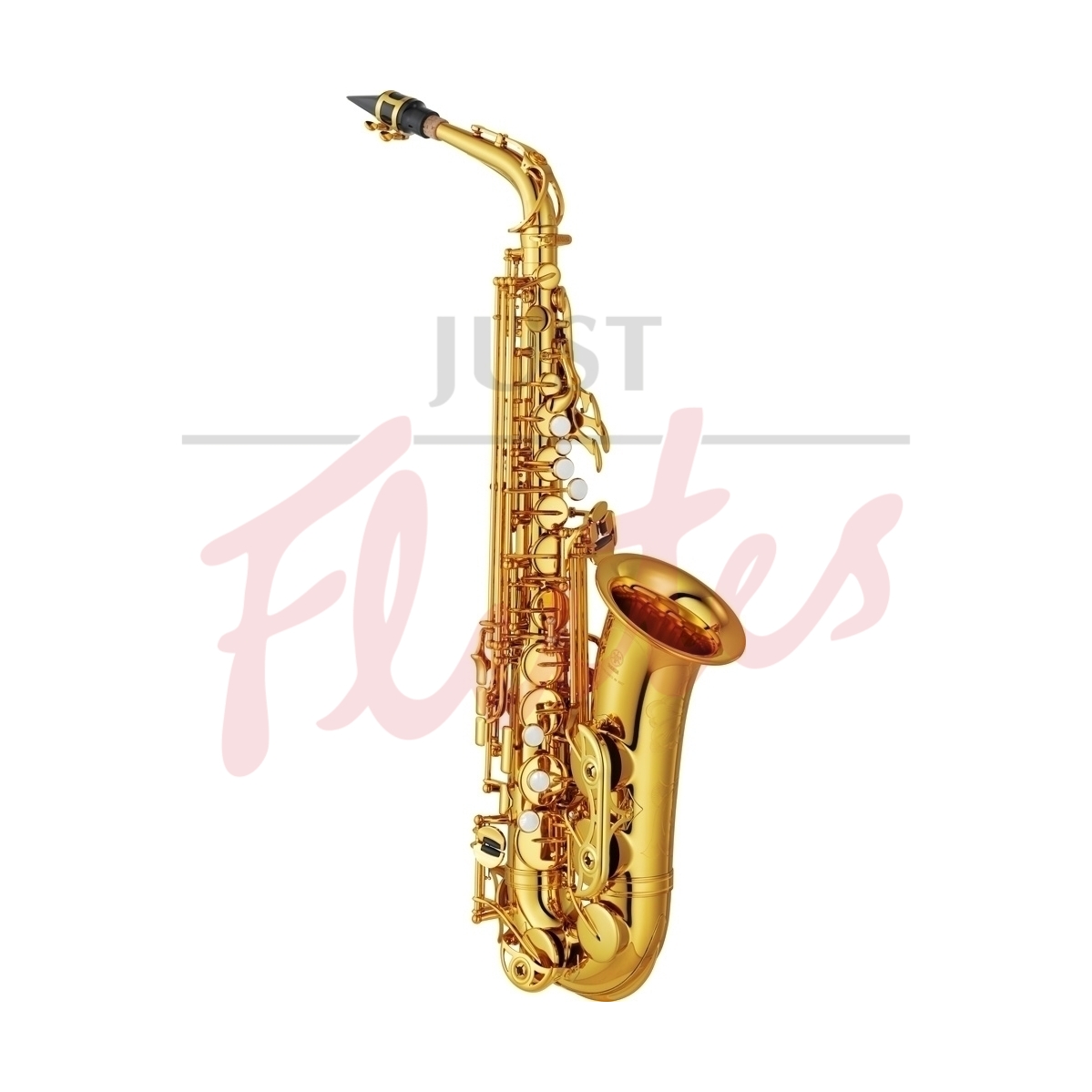 Yamaha YAS-62 Alto Saxophone
Perfect Performance Plan
Included with every new instrument:
Pre-Sale Set-Up

Owner's Check-Up

Three-Year Warranty
Manufacturer's Description
Manufacturer's Description
Introducing the new 62 series...
"After rigorous testing with artists from around the world, Yamaha have managed to implement a number of significant new specifications that enhance the sound and feel for players. Both the new 62 and new 82Z have had some great new features added to improve these already well received instruments.
The 62 series has a new low B-C# connection added whilst also benefitting from a new neck, new engraving design and new case, all of which really add to the overall feel, sound and look of this versatile instrument."
A Modern Day Classic
"Highly expressive, with a rich resonant tone, the new 62 series maintains the flexibility and excellent response of previous models whilst benefitting from a new neck design, improved pitch, greater musical expression and a redesigned case. The 62 series is perfect for those looking for a versatile saxophone for all walks of musical life."
What's New
62 Neck Design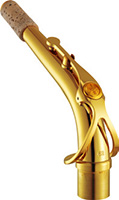 Slightly narrower bore, blows comfortably and gives a faster response. Easy to control, slightly darker tone with a more solid tonal core.
Improved low B/C# connection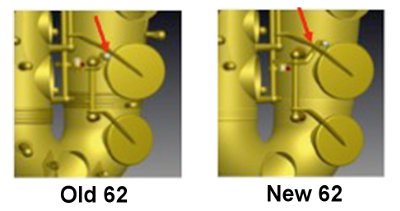 Fingering remains the same but the new connection has a longer lever and keeps adjustment more stable. Improved response of lower notes.
New Case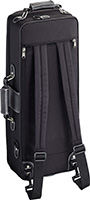 Lightweight semi-hard case that can be carried by hand, with shoulder strap or like a backpack.
Specifications
Hover over the styled text for a short definition, or click for a more detailed explanation.
Mk IV of the classic YAS-62
Gold lacquered or silver-plated body and keywork)
Front F mechanism (spatula style)
High F# key (spatula style)
Adjustable thumbrest

"62" neck design

Decorated adjustable keyguards
Hand-engraved bell
Includes Yamaha 4C plastic mouthpiece, ligature and cap, neckstrap, cork grease, one reed and ultra-lightweight case