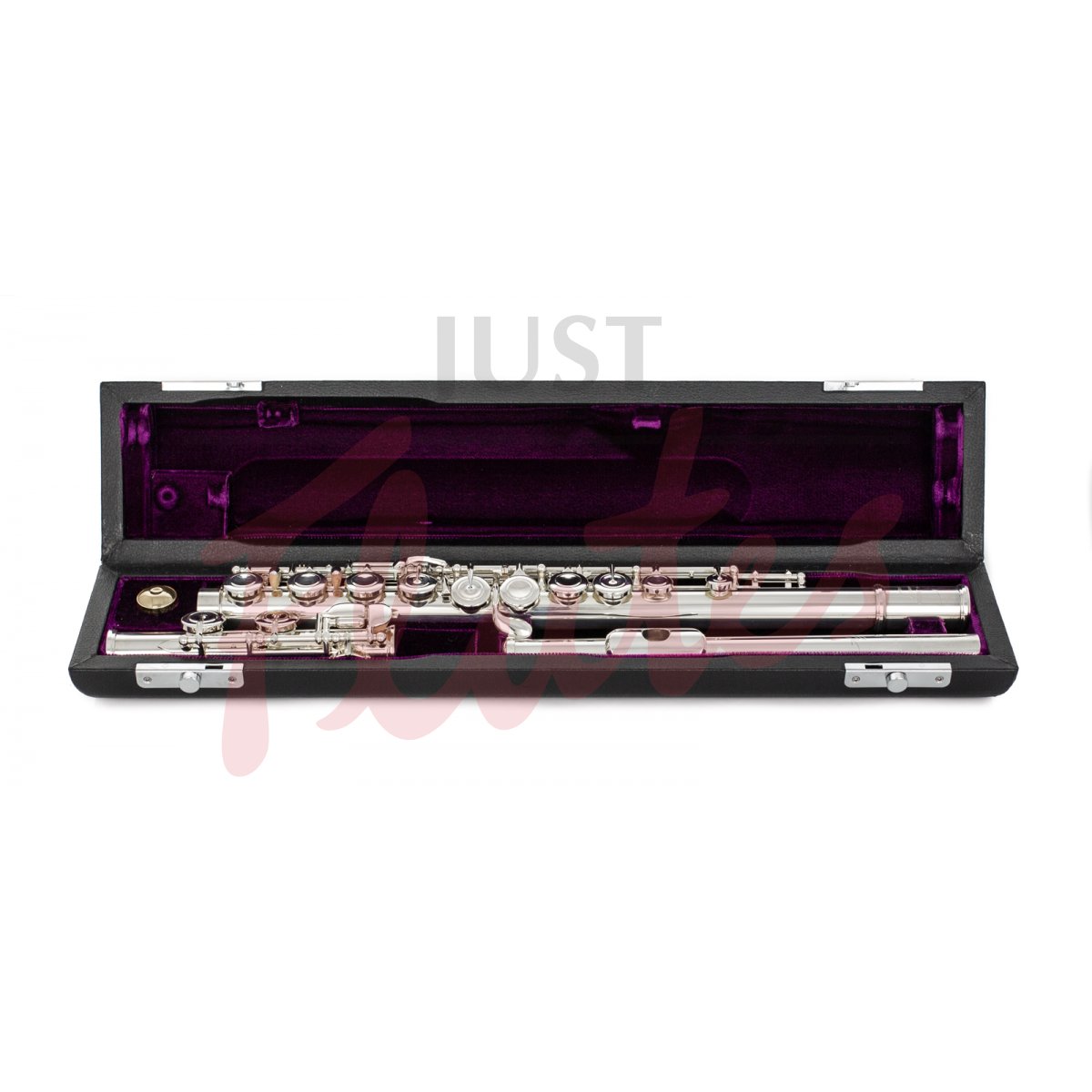 Trevor James 31VF-E "Virtuoso" Flute

(1)
Read reviews
|
Write a review
Perfect Performance Plan
Included with every new instrument:
Pre-Sale Set-Up

Owner's Check-Up

Three-Year Warranty
Our Description
The Virtuoso has the same base specification as the Trevor James Cantabile III, with added .925 solid tube to increase responsiveness and tonal colours available.
Models
Virtuoso 31VF-E Closed holes, Offset G key, E mechanism, C footjoint
Virtuoso 31VF-ROE Open holes, Offset G key, E mechanism, C footjoint
Virtuoso 31VF-HE As 31VF-E, with B footjoint
Virtuoso 31VF-HROE As 31VF-ROE, with B footjoint
About Trevor James
Established in London in 1979, Trevor J James have grown from very specialist beginnings servicing and repairing the flutes of professional London musicians to 32 years later, being one of the World's most prestigious student, conservatory and professional flute designers and suppliers. Their multi award winning flute ranges are now regarded as one of the leading brand. They are currently distributing their flutes to 59 countries worldwide and work closely with established musicians and teachers internationally in their research and development programmes.
Specifications
Hover over the styled text for a short definition, or click for a more detailed explanation.
What's Included
Faux leather-bound wooden case
Plush-lined case cover with side pocket and adjustable shoulder strap
Wooden cleaning rod
Inner cleaning gauze
Microfibre polishing cloths
Open holed models also include a set of plugs