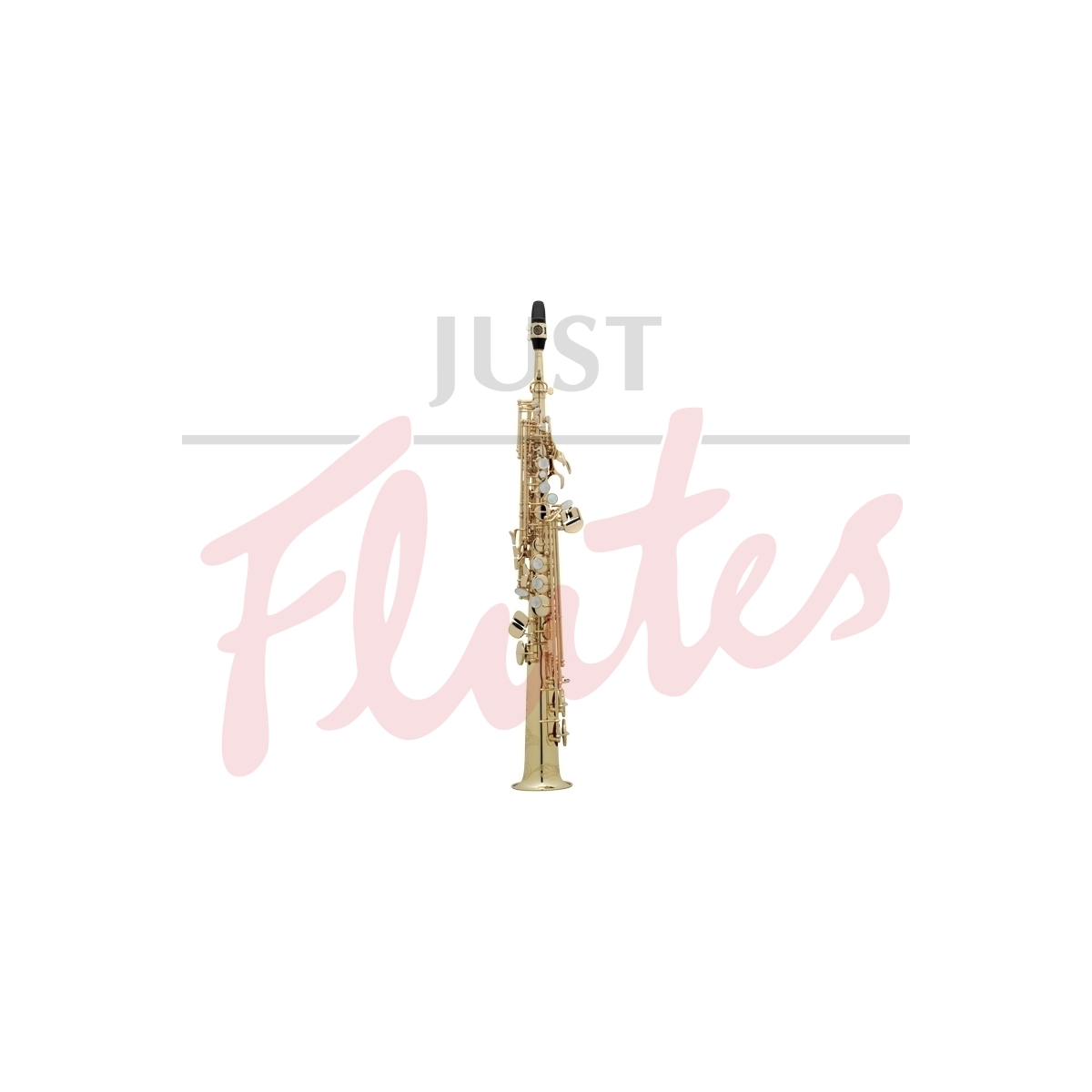 Selmer (Paris) Series III 'Jubilee' Gold Lacquered Soprano Saxophone
Perfect Performance Plan
Included with every new instrument:
Pre-Sale Set-Up

Owner's Check-Up

Three-Year Warranty
Our Description
Selmer are widely thought of as being the true home of the saxophone; the company bought the workshop of Adolfe Sax (inventor of the saxophone) in 1929, and this was until the early 1980s still one of the company's prime production facilities. Selmer (Paris) saxophones are still handmade in France and remain prestigious and sought-after.
The Series III has a lightweight body, making it incredibly responsive and free-blowing; other features such as the metal boosters and brass thumbrest give even more projection. Tuning is very easy to control, and the keys sit comfortably under the fingers.
Manufacturer's Description
"With the introduction of the Series III Soprano, the world of the Soprano opens up to the musician. Its ergonomics makes it quite easy for the non-specialist player and features a playing technique quite similar to that of the alto and tenor saxophones. It is a flexible instrument that permits modulating the sound, and which develops a smooth, warm tone: great sound richness with non-aggressive high notes and easy blowing, particularly in the upper register (altissimo). Thanks to the creation of the high G key, the Soprano range is wider. The functioning and positioning of all the left-hand little finger spatulas in the low register, and right-hand little finger C/E-flat spatulas are optimized."
Specifications
Hover over the styled text for a short definition, or click for a more detailed explanation.
Handmade saxophone
Two-piece body with interchangeable straight and curved crooks (both supplied)
Front F mechanism (pearl style)
High F# key (pearl style)
High G key
Leather pads with metal boosters
Adjustable brass thumbrest

Mother-of-Pearl key inlays

Hand engraved bell
Includes Selmer S80 C* ebonite mouthpiece, ligature and cap, neckstrap, cork grease, one reed and lightweight case