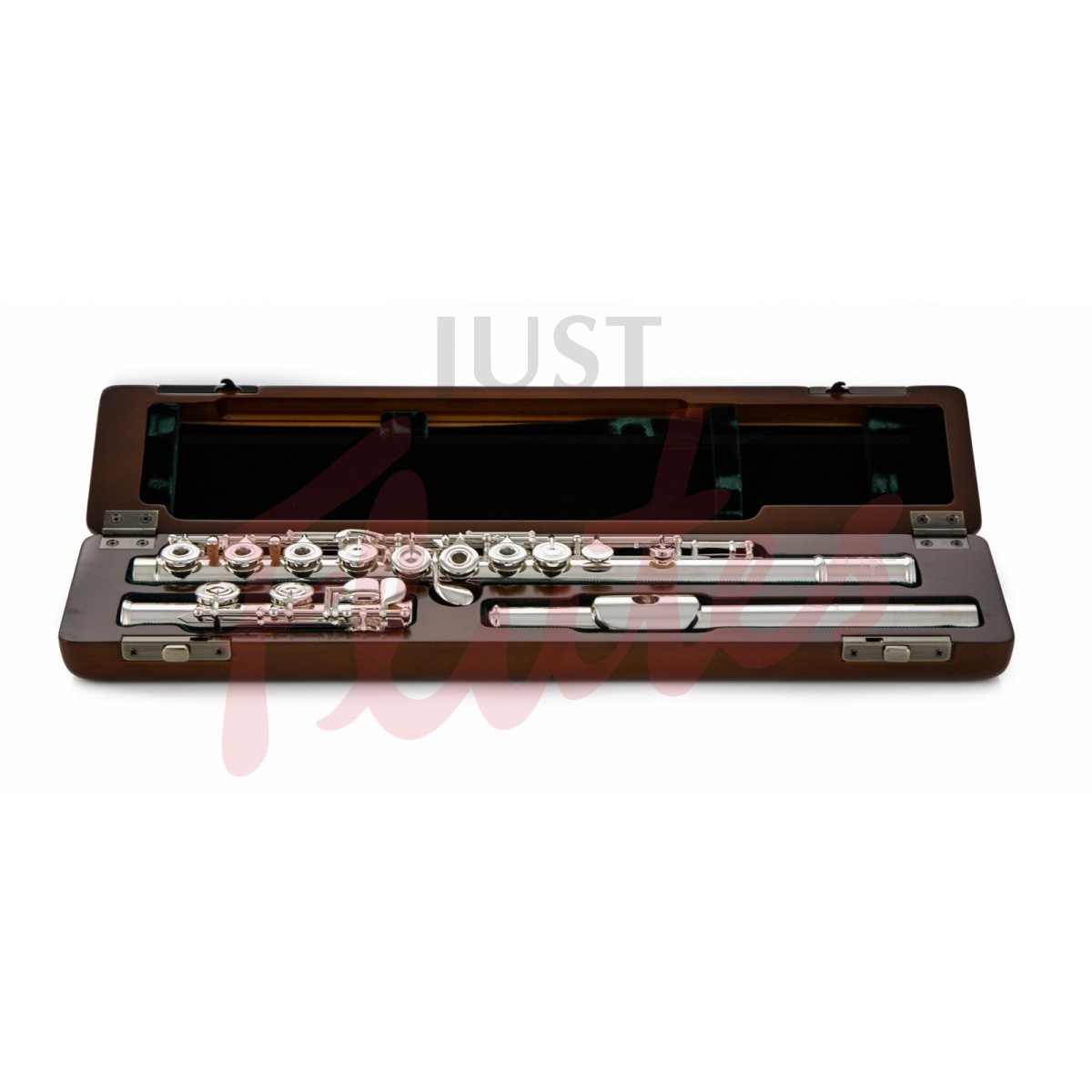 Pearl EP925RE/F "Elegante Primo" Flute

We aim to offer the best possible value for our products, taking into account our comprehensive choice, Perfect Performance Plan, service levels and expertise. Learn More/Price Match
Perfect Performance Plan
Included with every new instrument:
Pre-Sale Set-Up

Owner's Check-Up

Three-Year Warranty
Manufacturer's Description
The Elegante Primo is Pearl's foundation Japanese Handmade flute, developed for those who want to experience the elegant sound of handmade silver (headjoint & body). Light, soft and lustrous yet dynamic, transparent and clear.
This exceptional new model offers the outstanding build quality and handmade craftmanship that Pearl is famous for, a truly reliable instrument that will serve its player with the ultimate playing experience.
As with our entire flute range the Elegante Primo is also equipped with well known Pearl innovations, such as the pinless mechanism and the One Piece Core Bar. It offers remarkable performance at this pricepoint, making it the ideal flute for the aspiring flautist.
The Forte headjoint is developed in collaboration with Benoit Fromanger, offering plenty of resonance and produces a dark centered tone. A wide dynamic spectrum is ensured throughout the entire range of the instrument. It also underlines the level of volume that the Elegante Primo offers.
About Pearl
Pearl's handmade craftsmanship has pioneered a tradition of flute making that is totally distinctive. Many flute makers claim to be innovators, but Pearl's track record can be proven. Most of the artisans have the distinction of building flutes for their entire career only at Pearl. The apprentice program has been employed for decades, which allows the talents of master builders to be passed on to future generations. The foundation of every Pearl flute is a patented Pinless construction, which eliminates the problems of traditional flute construction - protruding needles that snag clothing and give easy entry to perspiration and body acids causing corrosion and binding keys. Besides this unique pinless construction, Pearl flutes have additional bridge mechanisms that add strength to the entire mechanism. The goal of handmade creativity united with meticulous assembly is consequently realised. Pearl has a revered commitment to accuracy of pitch, flexible articulation, and a beautiful and projecting sound.
Specifications
Hover over the styled text for a short definition, or click for a more detailed explanation.
What's Included
Deluxe wood case
Plush-lined case cover with carry handle, adjustable shoulder strap and side pocket
Cleaning rod
Inner cleaning gauze
Microfibre polishing cloth