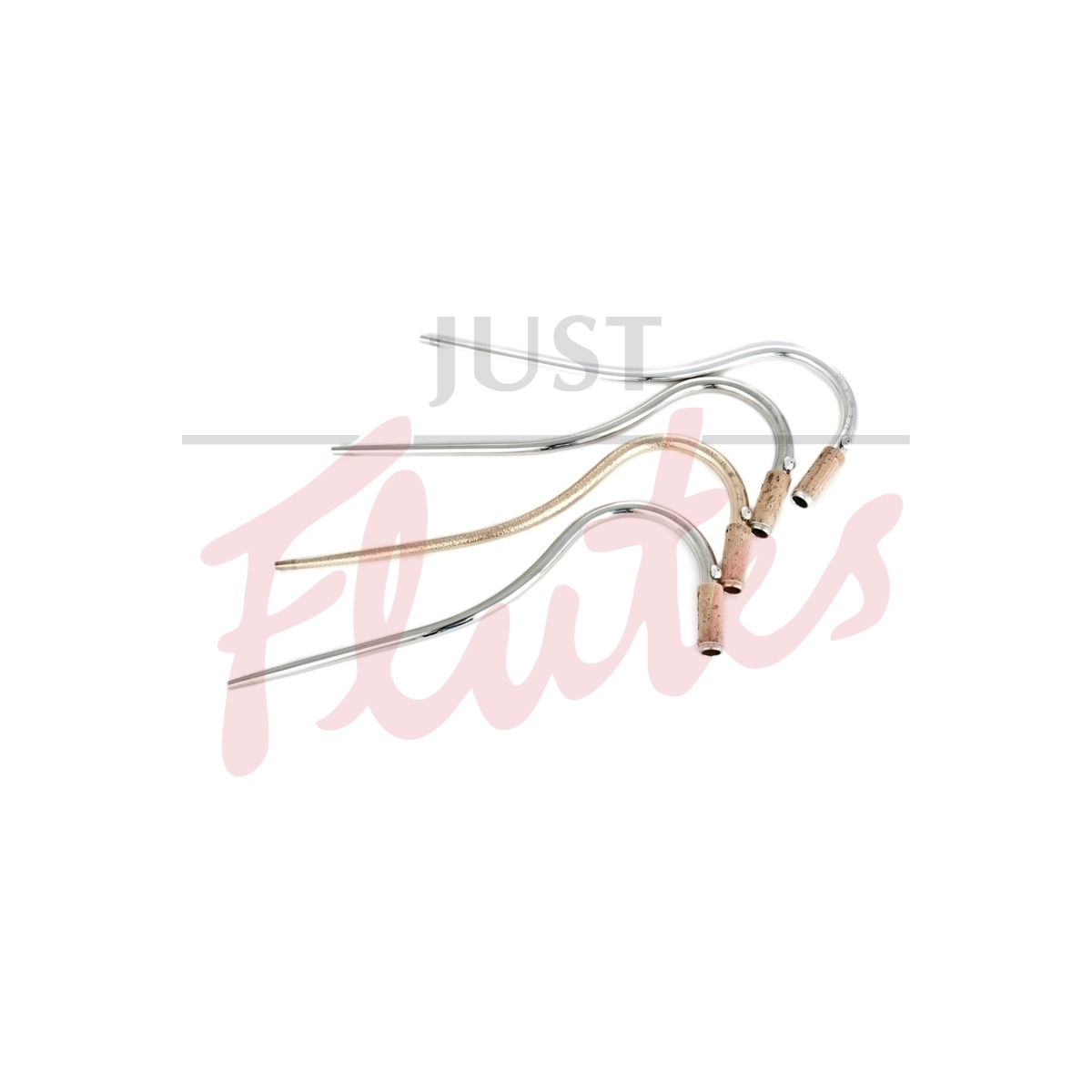 Michael J Allen Bassoon Crook
Perfect Performance Plan
Included with every new instrument:
Pre-Sale Set-Up

Owner's Check-Up

Three-Year Warranty
Our Description
The bassoon crook has, for many years now, been handcrafted the same way by soldering two halves together. Michael J Allen has now developed a technique for hand drawing each tube from a single piece of metal, creating a even thickness thoughout the entire length of the tube. This gives a greater degree of projection and power in the lower register and more balance and flexibility in the higher registers.
About Michael J Allen
Michael J Allen was trained as a Silver and Goldsmith in the famous Hatton Garden Jewelery quarter in London. He subsiquently became facinated with the flute and combined his skills to create one of the most unique instruments available today. He is truly at the forefront of flute and headjoint construction, in both functionality and artistic design. Every flute is individually custom made to a specific design. Customers individual requests can be taken into consideration! The instrument can only be described as a "work of art" that is unique, offering the player a sound, and tonal quaility that is outstanding.
Specifications
Hover over the styled text for a short definition, or click for a more detailed explanation.
Michael J Allen fully handmade bassoon crook
Hand drawn tube
Available in sterling .925 silver, nickel silver and pinchbeck brass
0, 1, 2 and 3 wall thickness available
Finishes include straight polished or plannished (hammered)