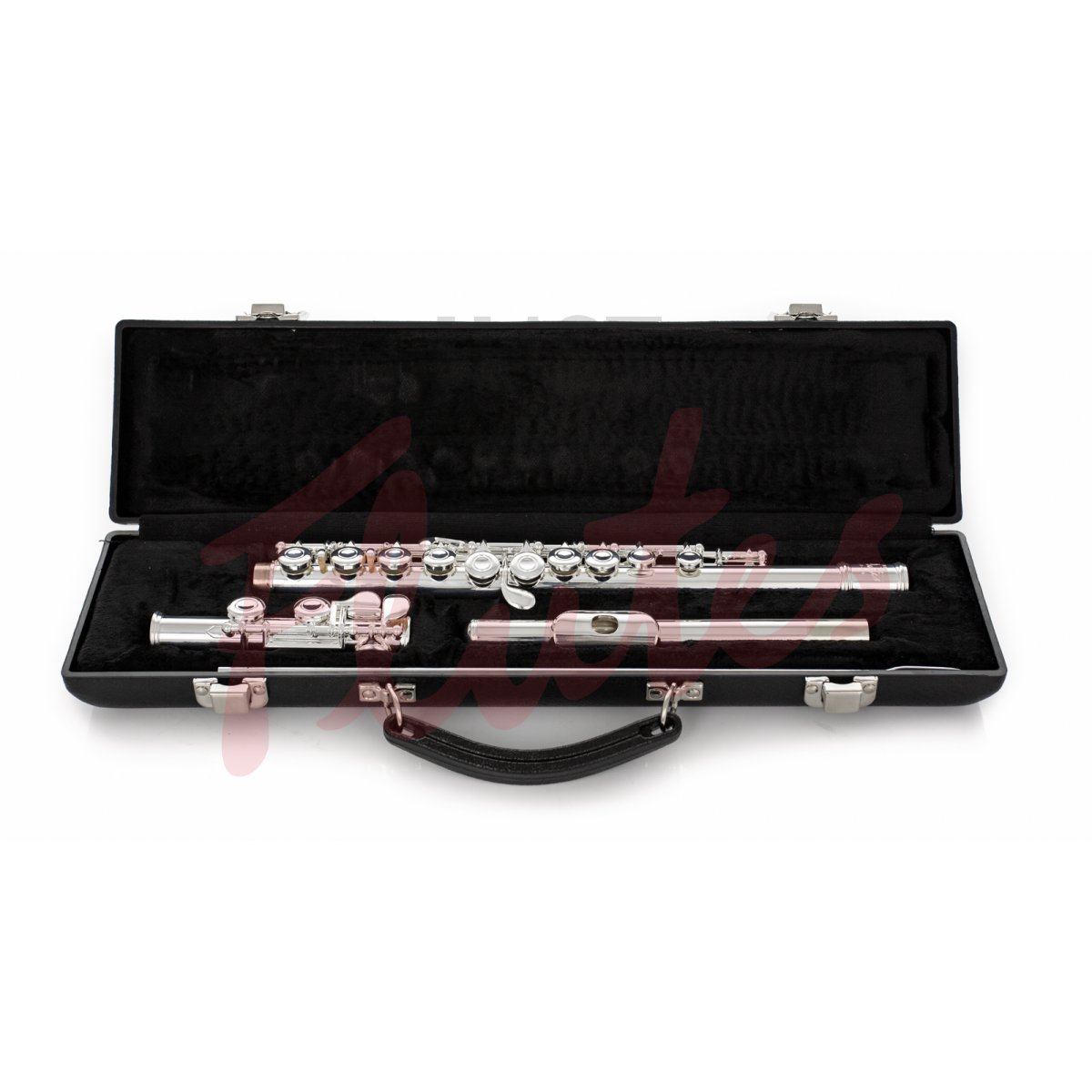 Just Flutes JFE-410 Eb Soprano Flute
Perfect Performance Plan
Included with every new instrument:
Pre-Sale Set-Up

Owner's Check-Up

Three-Year Warranty
Our Description
The E flat soprano flute dates from the time marching bands used the flute to replace the Eb clarinet, and is something of an "endangered species" of the flute family. Pitched halfway between the concert flute and G treble, the Eb soprano has a sweeter tone than the flute, and mellower sound compared to the piccolo.
Specifications
Hover over the styled text for a short definition, or click for a more detailed explanation.
What's Included