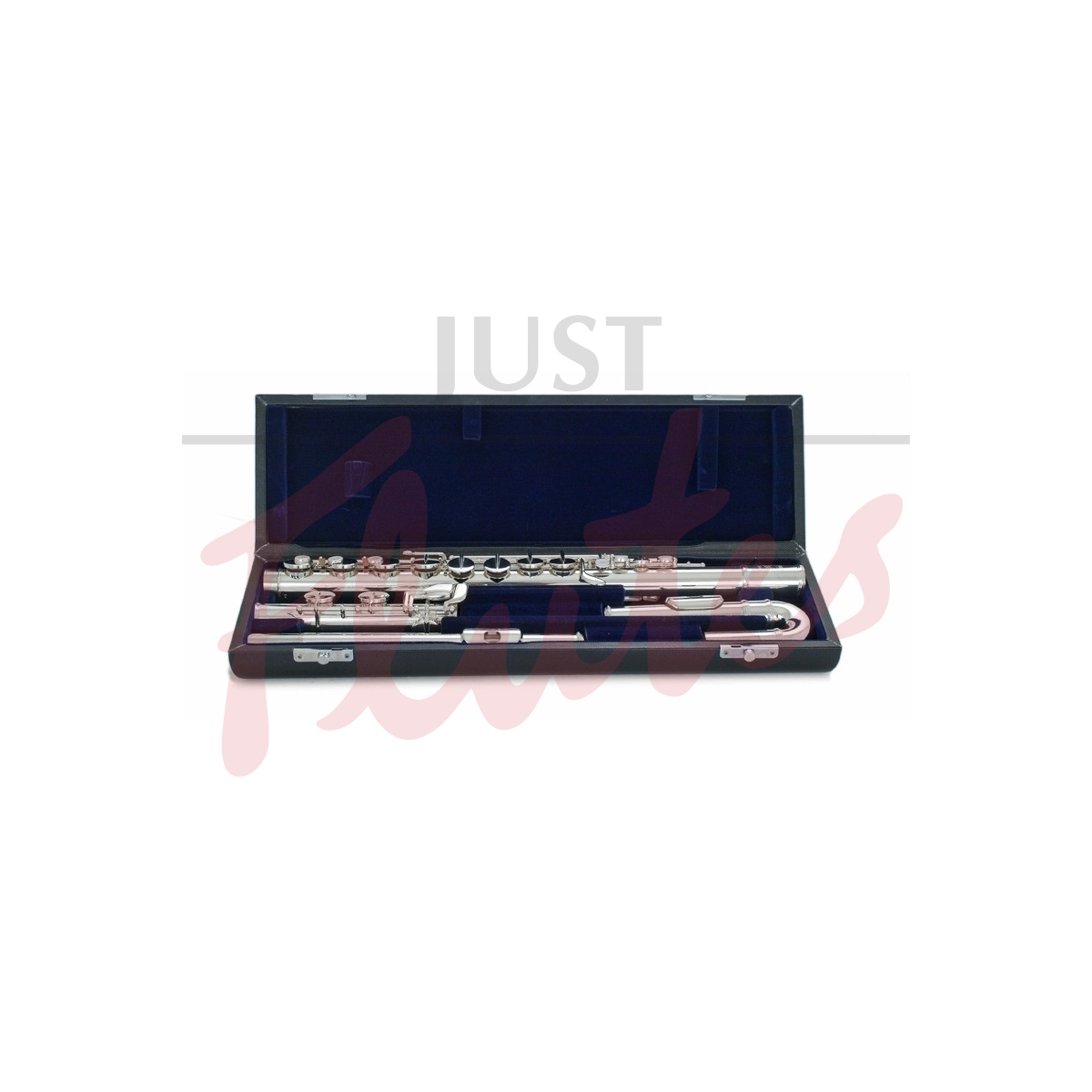 Just Flutes JFA-111E Alto Flute

We aim to offer the best possible value for our products, taking into account our comprehensive choice, Perfect Performance Plan, service levels and expertise. Learn More/Price Match
Perfect Performance Plan
Included with every new instrument:
Pre-Sale Set-Up

Owner's Check-Up

Three-Year Warranty
Our Description
Our own-brand alto flute produces a strong, clear sound across the range of the instrument, and has robust keywork for good reliability. With both straight and curved headjoints included as standard, this alto is ideal for individuals wanting a first alto flute, and for flute choirs who require a good-quality instrument at a budget price.
The JFA-111E includes customised, ergonomic left hand keywork that facilitates a natural left arm position similar to holding a concert flute. As a result, there is less neck strain to play the alto flute with a straight head. Another beneficial feature resulting from this ergonomic design is a reduced necessity to stretch the right wrist and hand. The lower keys on the footjoint are easier to reach and operate.
Specifications
Hover over the styled text for a short definition, or click for a more detailed explanation.
Silver-plated headjoint, body tube and mechanism
Straight and Headjoint | A curved headjoint on a student flute means that a player with small arms can reach the keywork more comfortably with less stretch. Curved headjoints encourage good posture for small players."> curved headjoints
Available either with the standard straight headjoint, or with a Michael J Allen .925 solid headjoint (please ask us for pricing details on this option)
Ergonomic keywork - see below
French-style Pointed key-arms
Includes leatherette-covered case, case cover and maintenance accessories
Quantity discounts available for flute choirs: please contact us.
3-year Just Flutes warranty