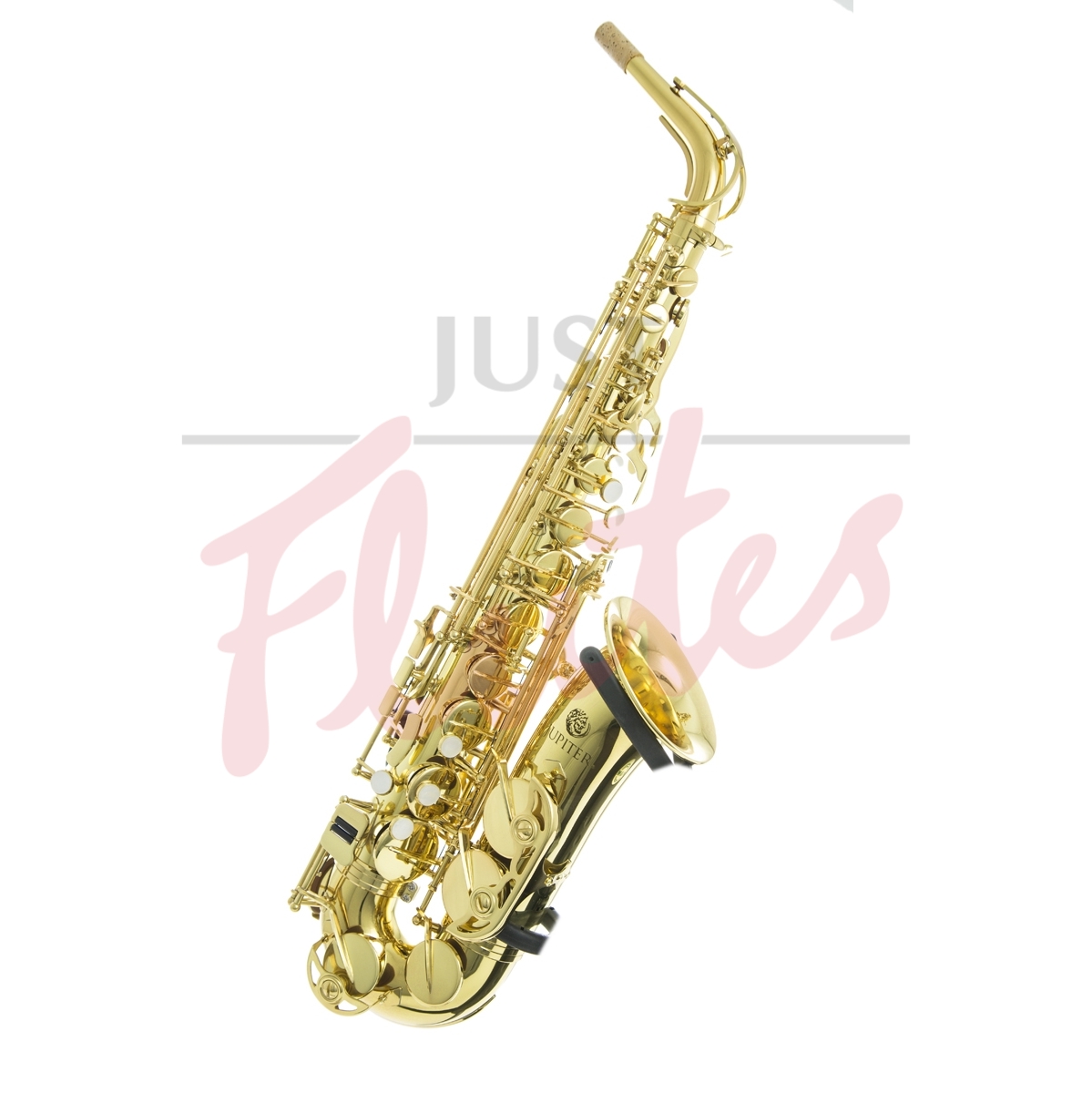 Jupiter JAS-500-Q Alto Saxophone
Perfect Performance Plan
Included with every new instrument:
Pre-Sale Set-Up

Owner's Check-Up

Three-Year Warranty
Our Description
Fantastic value for a well-made sax, and perfect for the beginning player. The JAS500-Q is robust and produces a good sound. The left-hand palm keys are slightly smaller in size, making it more comfortable for smaller hands.
In fact, we know some pro players who use one of these as their back-up instrument! At this price, no other alto saxophone compares.
About Jupiter
Working under a philosophy to support music education and community since 1930, Jupiter's parent company, KHS Musical Instruments Co., Ltd., has become one of the largest musical instrument producers in the world today. Jupiter can offer a full line of quality flutes to school music programs and individual players. As a global company, Jupiter selects the finest materials available and controls all aspects of manufacturing in their state-of-the-art factories, ensuring consistently high quality and reliability.
Specifications
Hover over the styled text for a short definition, or click for a more detailed explanation.
Gold lacquered body and keywork
Front F mechanism
Includes Jupiter mouthpiece, ligature and cap, one reed, sling, maintenance kit and backpack-style carrying case
Rent It
Rent this item for
£44.56 per month
---
Our Rental scheme is perfect if you're thinking of learning a new instrument without committing to a purchase.
Take out a brand new instrument and make affordable monthly rental payments - if you decide not to continue playing it, return it at any time. Otherwise, ownership transfers to you after 18 months!
Rent a brand new, high-quality instrument

Affordable monthly payments

Return it at any time* if you choose not to carry on

Ownership transfers to you after 18 months

Receive your new instrument within 3 working days

Free secure delivery