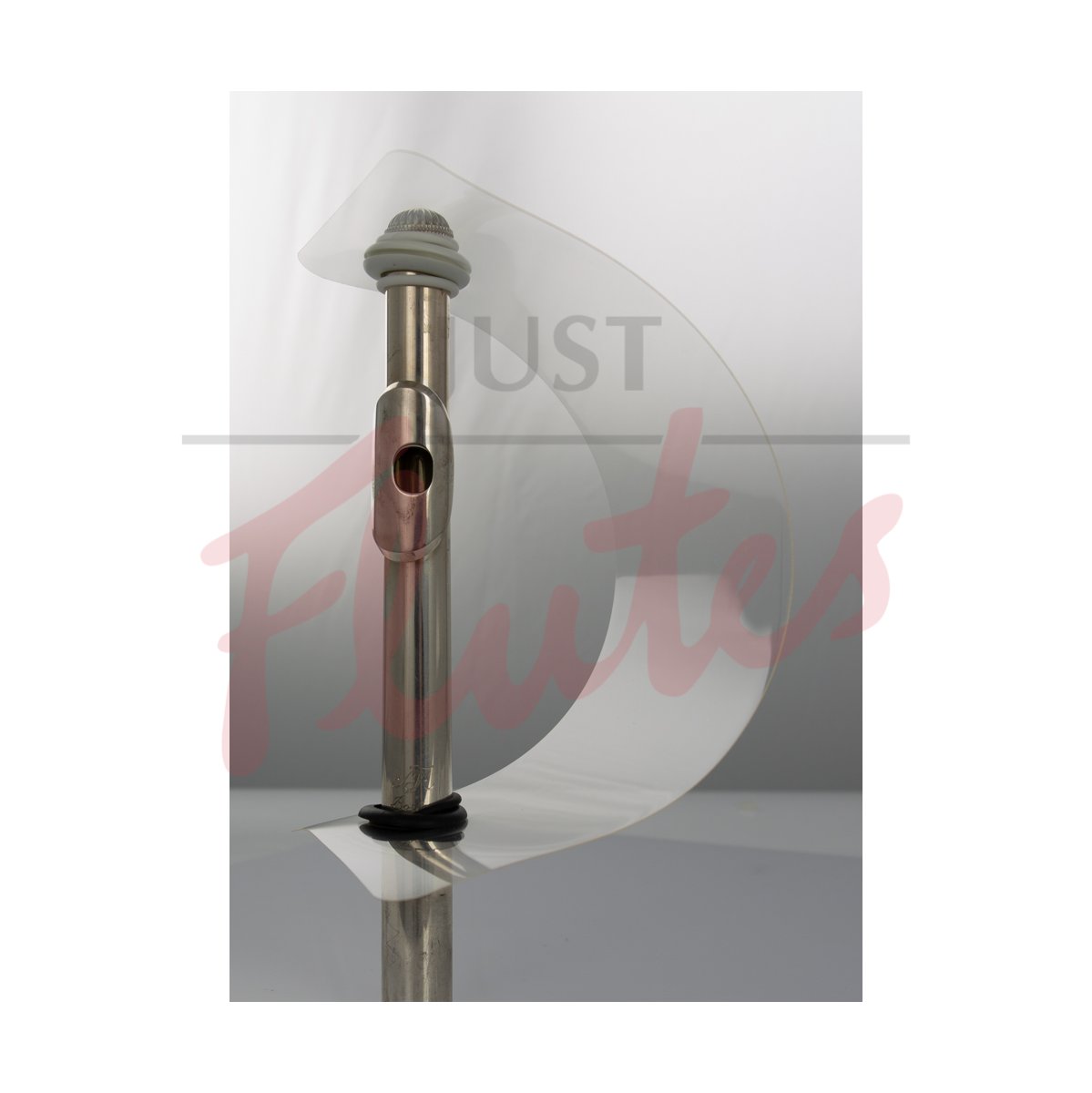 Manufacturer's Description
The Flute Shield - A Listening & Performing Tool
Sunday 28th June 2020:
​By using this device the airstream is effectively reflected back at the player and reduces the onward projection of the airstream , enabling you to hear your own sound really accurately, apart from also being a very useful way of keeping your airstream to yourself! It's unobtrusive and comfortable to use too.
​As a teaching or practising aid I think this can be invaluable, as you hear your sound reflected back from very nearby, enabling you to hear what other people hear - and then you can make adjustments to your sound using this feedback.
NB: the strong flow of air comes out of your mouth only. Sound-waves emerge from the end of the flute and from the tone-holes (you can measure this using a candle flame if you are interested!)
Our Description
The Flute Shield will fit the following flute headjoint diameters:
Cork End: 17 - 19mm

Body End: 19 - 22mm
Important Note

The Flute Shield does not stop the spread of Covid-19 or any other viruses or bacteria. The Flute Shield simply allows a player to not blow directly at whatever is in front of them.
A Flute Shield is not Personal Protective Equipment. In circumstances where Personal Protective Equipment is recommended you should consult a healthcare professional.