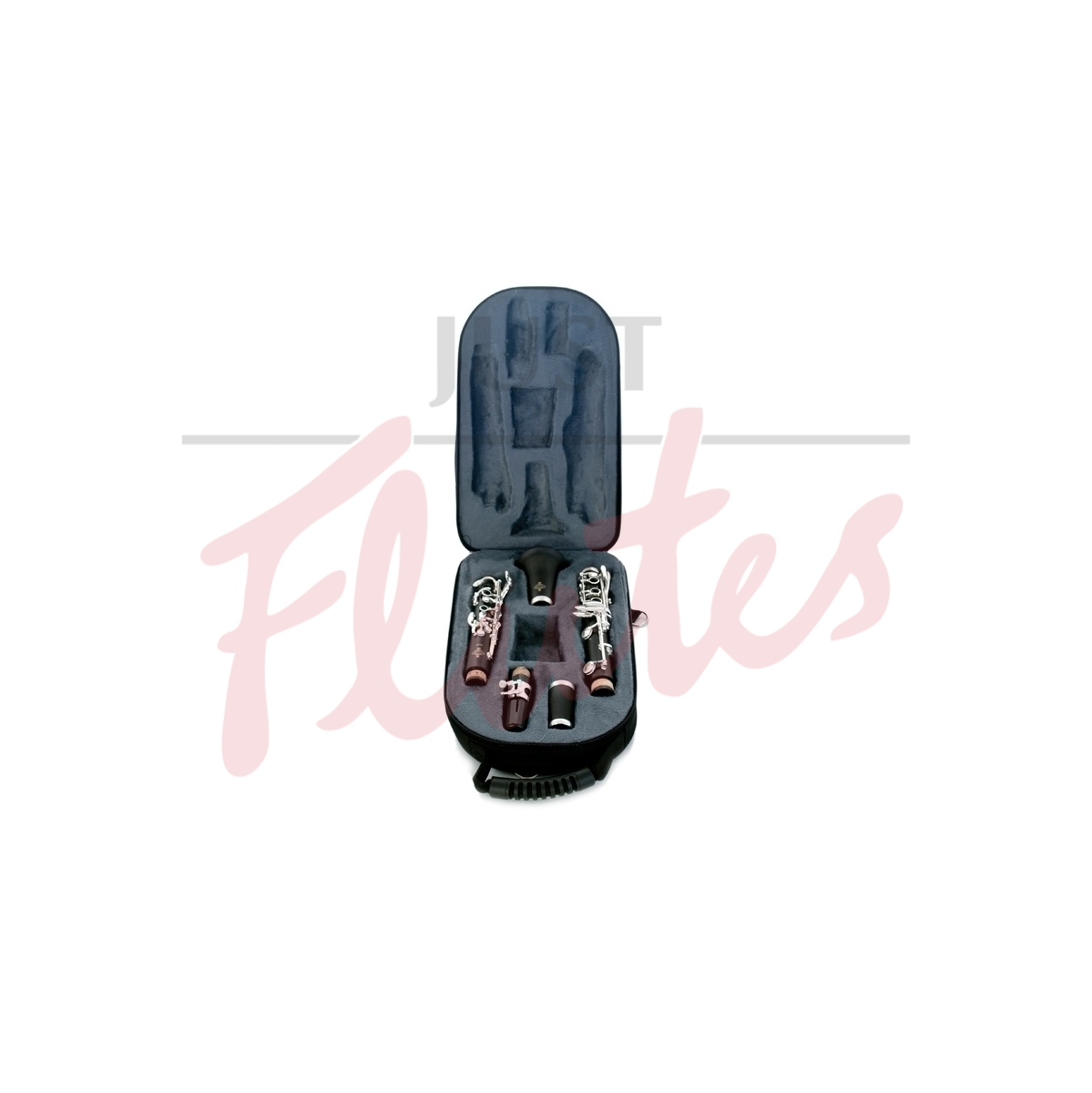 Buffet-Crampon BC2512F-2-0 E12F Bb Clarinet
Perfect Performance Plan
Included with every new instrument:
Pre-Sale Set-Up

Owner's Check-Up

Three-Year Warranty
Our Description
The new E12 model replaces the E11, and is designed for players who are upgrading from a plastic instruments or adult beginners who wish to start on a wooden instrument.
Produced at Buffet's facilities in Germany and France.
What's the Difference Between the E12 and the E11 France?
These models are very similar in design, but there are two upgrades on the E12F model over the E11 France:
Leather pads Leather pads are more resilient and give a better seal.
Screwed pillars The pillars of the mechanism are now screwed directly to the body, resulting in a stronger instrument
Specifications
Hover over the styled text for a short definition, or click for a more detailed explanation.
BC2512F-2-0 "E12F Bb clarinet
Brand new design
Made in Germany and France
Unstained Grenadilla-wood body
Silver-plated mechanism and rings
Adjustable thumb rest
Neck strap ring
Stainless steel springs
New leather pads
Stronger screwed pillars
Includes Buffet mouthpiece, ligature and cap, Vandoren reed, cleaning accessories, and lightweight backpack case