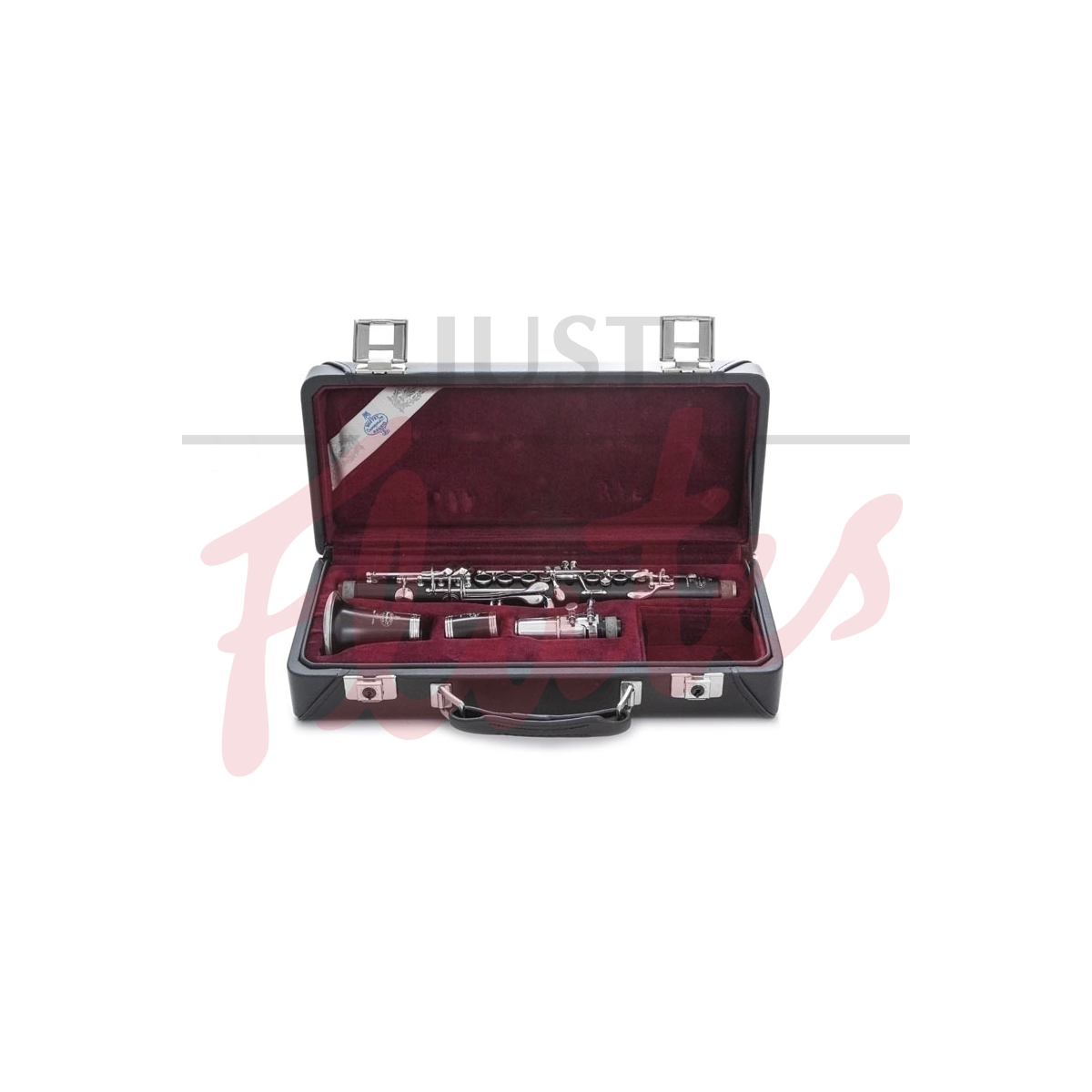 Buffet-Crampon BC1531-2-0 R13 Eb Clarinet
Perfect Performance Plan
Included with every new instrument:
Pre-Sale Set-Up

Owner's Check-Up

Three-Year Warranty
Our Description
"Throughout its long lifetime Buffet Crampon has developed the most complete range of clarinets, while always taking musicians', conductors' and composers' requirements into consideration. Developed in 1955 under the guidance of Robert Carrée, the R13 clarinet quickly became the legendary choice of professional musicians. Musicians are charmed by its rich and focused sound, its power in all registers and its flexibility. The R13 is suitable for all types of musician, symphony or chamber music, soloists, teachers, those in marching bands, students and amateurs."
Specifications
Hover over the styled text for a short definition, or click for a more detailed explanation.
BC1531-2-0 "R13" Eb model
Hand-selected Grenadilla-wood body
Power forged keywork, preplated in copper and finished in silver plate
.925 solid bell ring
Blue steel springs
Adjustable thumb rest
Poly-cylindrical bore
Includes Buffet 'Harmony' ligature and cap, one reed, cleaning accessories and leather-bound double clarinet case
Not supplied with a mouthpiece to allow the player to find their own perfect mouthpiece combination