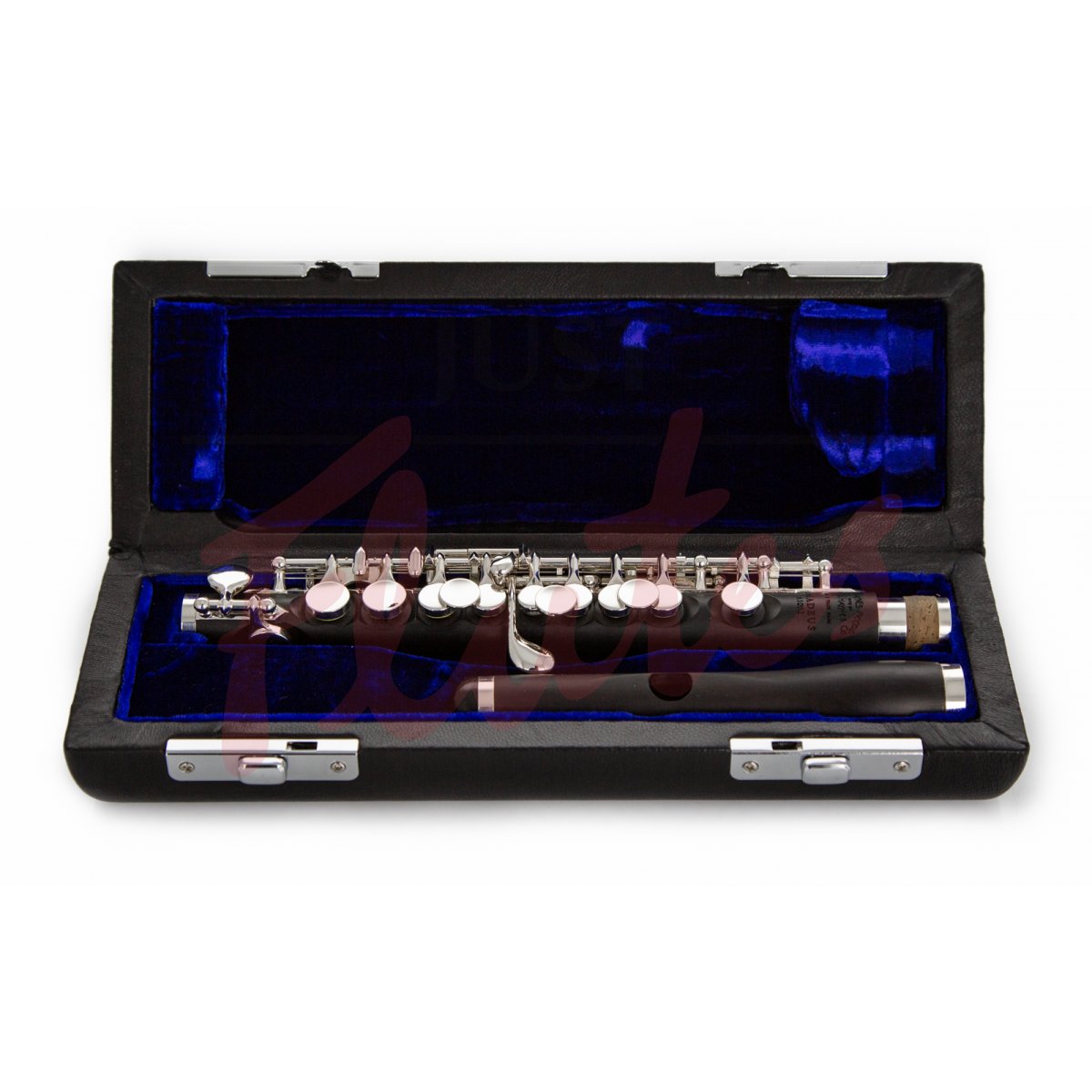 Haynes Amadeus AP86-W Piccolo
Perfect Performance Plan
Included with every new instrument:
Pre-Sale Set-Up

Owner's Check-Up

Three-Year Warranty
Manufacturer's Description
An impeccable pairing of uncompromising craftsmanship and cutting edge technology, the new Amadeus AP-86 grenadilla wood piccolo is distinctively Haynes. The responsive headjoint plays with ease, while the body and silver plated mechanism provides accurate intonation, balanced registers, and a liquid altissimo. The split-e mechanism is standard, and the choice of a Traditional or Wave style headjoint allows the player to choose the style which captures their imagination.
About Wm S Haynes
William S. Haynes first established his name as a flute maker through his dedication to exacting detail in every instrument that left his workshop. Then, in 1913, he created a breakthrough in design that set Haynes flutes even more above the rest. This breakthrough, which resulted in a patent, corrected a design flaw that had troubled flutemakers and players up until that time. Through a combination of classic detailed hand-craftsmanship and innovation in design and technique, Haynes set a standard that prevails to this day at the flute workshop that still bears his name.
Specifications
Hover over the styled text for a short definition, or click for a more detailed explanation.
What's Included
Leather-bound wood case
Leather pochette case with carry handle
Wooden cleaning rod