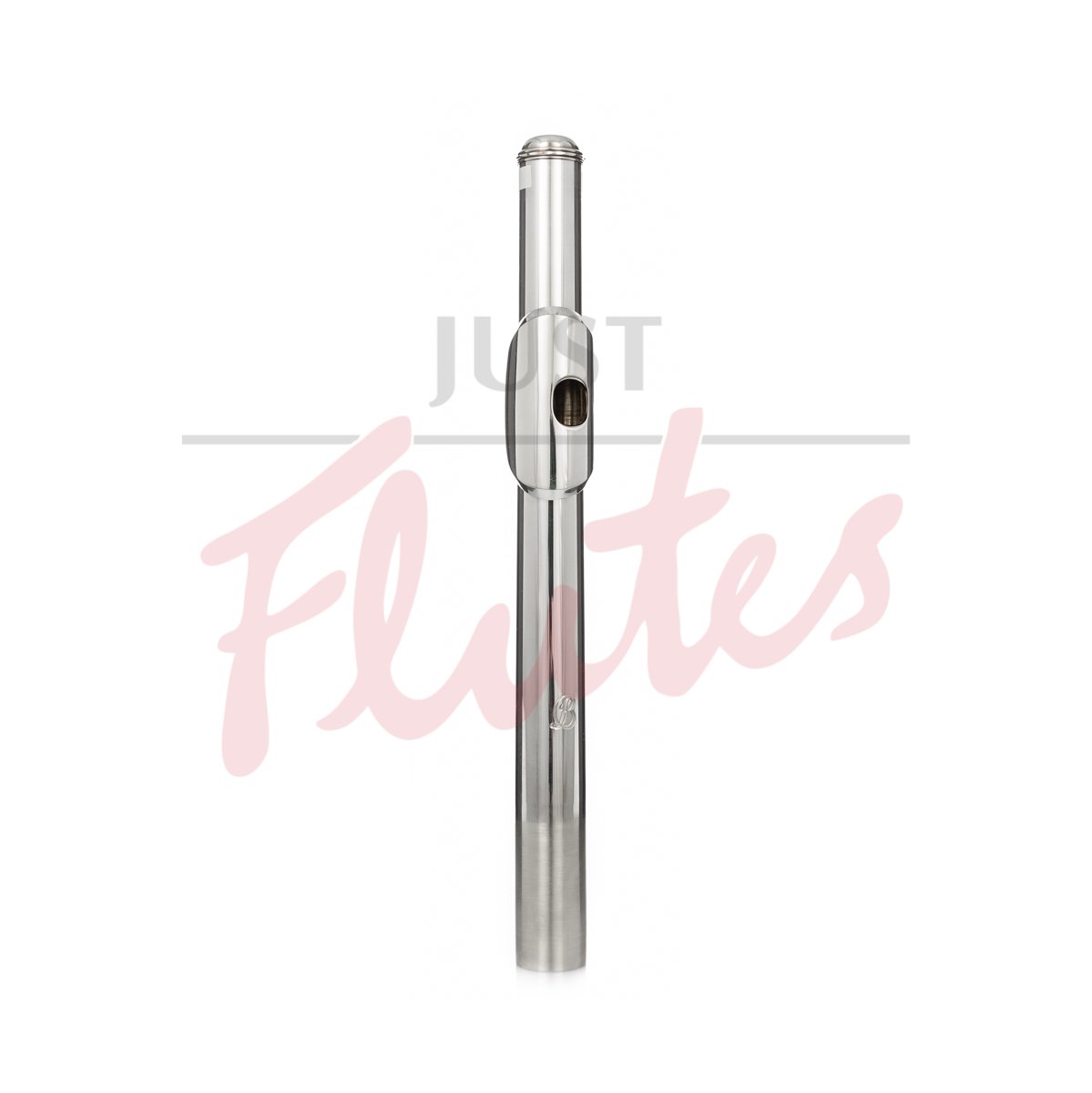 Pre-Owned Brannen Brothers Solid Silver Flute Headjoint
Buy second hand with confidence
Unless stated otherwise, all of our pre-owned, ex-demo and ex-display instruments are checked, set up or serviced in our workshop prior to sale.
Our Description
Changing the headjoint on your flute can be a useful way of customising the instrument to your liking, improving tonal depth, articulation, flexibility and response. The headjoint is the voicebox of the flute, and could be said to be the most important part of the flute. Two key factors in sound production are the material the headjoint is made from and, more importantly, the "cut".

Searching for the perfect headjoint can become an incurable disease! Many people know that they are unhappy with their present headjoint but don't know why; they then end up trying hundreds of heads and never really know which is an improvement and which isn't. Make sure you know which areas of your sound or response are lacking, and seek advice if you're not sure; then concentrate on headjoints which improve these aspects without losing the things you DO like. Second opinions are always nice, but remember that it is YOU who has to play on the headjoint, so don't choose one that you aren't happy with just because someone else likes the sound!
About Brannen Brothers
Since Brannen Brothers was founded in 1978, they have earned a worldwide reputation for unsurpassed excellence. There is no doubt about their place in the market; discerning flutists have placed them squarely at the top. Throughout the flute community, they are known as the company that leads the way in innovation and standard setting. Every flute and headjoint bearing the Brannen Brothers name is handmade to exacting standards of craftsmanship, and every one displays the most advanced mechanical design and acoustic technology available in the world today.
Specifications
Hover over the styled text for a short definition, or click for a more detailed explanation.
Item Details
Item number:
C126158
(Please quote this Item Number if you contact us about this item)
Manufacturer:
Brannen Brothers
Model number:
Solid Silver
Category:
Pre-Owned Flute Headjoints