Pearl PFP-105E/OM Piccolo
£965
Price excluding VAT (
EU Export price
): £
804.17
Perfect Performance Plan
Included with every new instrument:
Pre-Sale Set-Up

Owner's Check-Up

Three-Year Warranty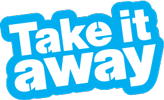 Take It Away 18 Months 0%
For an initial deposit of £96.50 and 18 further monthly instalments of £48.25.
0% finance funded by the Arts Council. Age restrictions apply. Click here for details
Representative Example:
Purchase price: £965.00
Deposit: £96.50
Amount of credit: £868.50
18 × monthly payments of: £48.25
Total repayable: £965.00
Duration of agreement: 18 months
Rate of interest (fixed): 0.0%
0.0% APR Representative
Show more payment plans Finance calculator
UK residents only, age restrictions apply. Credit is provided subject to status. Credit is provided by external finance companies as determined by Just Flutes.
Our Description
The Pearl PFP105E/OM is virtually identical to the PFP105E model, with the addition of Omnipads.
Grenaditte
Grenaditte is a recent discovery in terms of musical instruments: a form of plastic, it has the tonal qualities of Grenadilla-wood (the traditional wood used for making piccolos), and a large dynamic range, along with precise pitch. It is also impervious to temperature fluctuations, meaning it won't crack, and ensuring a consistent performance every time.
Omnipads
Omnipads are unique in that they have a three layer stucture; a plastic backing, a harder foam middle layer, and finally the playing surface foam. This results in a warmer (less bright) sound, which is ideal for a piccolo. The plastic backing also makes the installation much more accurate.

About Pearl
Pearl's handmade craftsmanship has pioneered a tradition of flute making that is totally distinctive. Many flute makers claim to be innovators, but Pearl's track record can be proven. Most of the artisans have the distinction of building flutes for their entire career only at Pearl. The apprentice program has been employed for decades, which allows the talents of master builders to be passed on to future generations. The foundation of every Pearl flute is a patented Pinless construction, which eliminates the problems of traditional flute construction - protruding needles that snag clothing and give easy entry to perspiration and body acids causing corrosion and binding keys. Besides this unique pinless construction, Pearl flutes have additional bridge mechanisms that add strength to the entire mechanism. The goal of handmade creativity united with meticulous assembly is consequently realised. Pearl has a revered commitment to accuracy of pitch, flexible articulation, and a beautiful and projecting sound.
Specifications
Hover over the styled text for a short definition, or click for a more detailed explanation.
Item Details
Manufacturer:
Pearl
- Pearl online
Model number:
PFP-105E/OM
Category:
Step-Up Piccolos
Fair Price Pledge
We aim to offer the best possible value for our products, taking into account our comprehensive choice, Perfect Performance Plan, quality of service and expertise. Sometimes, we may be able to beat our web prices: please call us on 020 8662 8400 to discuss your requirements.