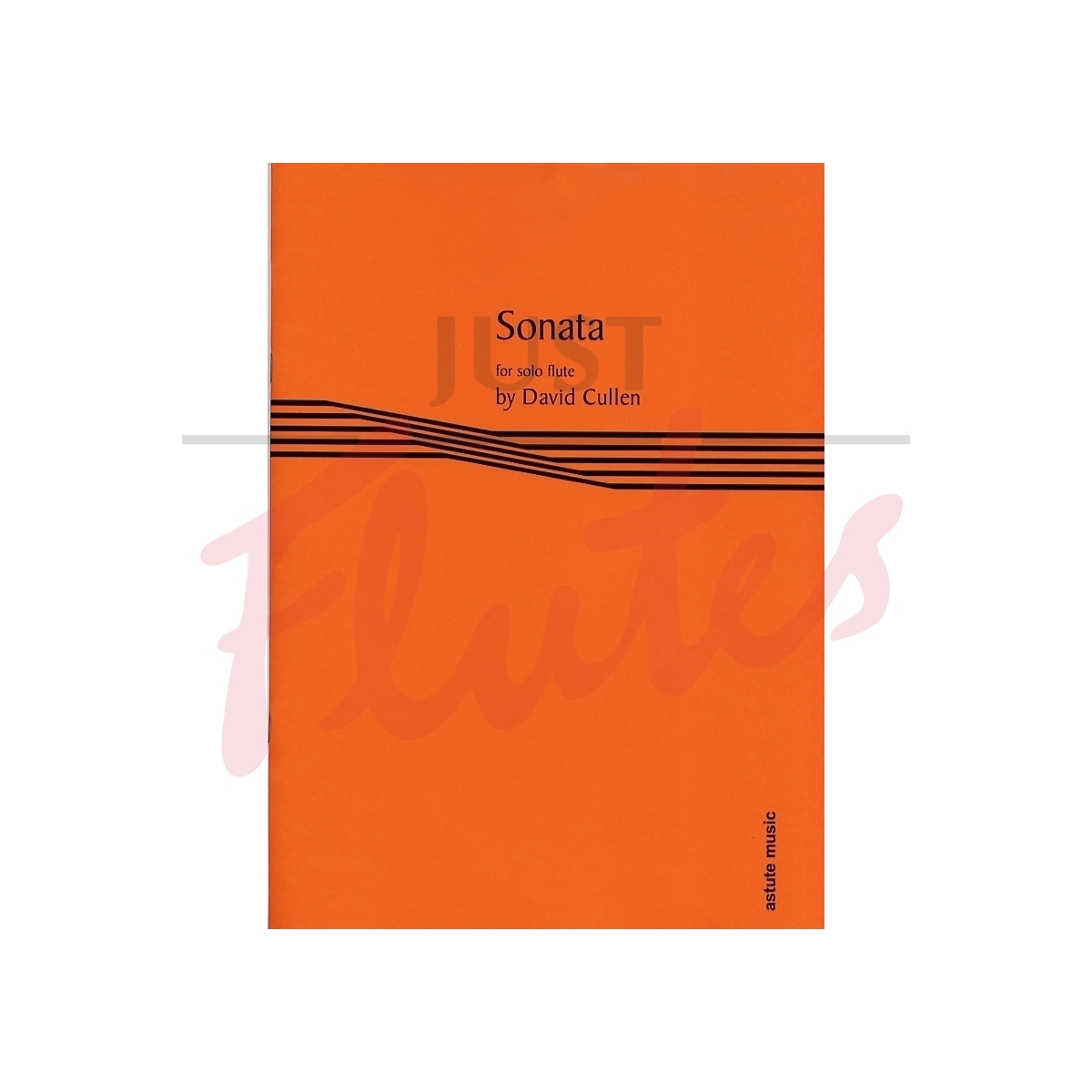 Staff Pick
"Atmospheric music for solo flute"
David Cullen is best known for his orchestration of countless musicals, the most famous of which is Phantom of the Opera, and so this is a rare venture for him into the world of solo flute writing. He studied composition with Richard Rodney Bennet, so the composition aspect here is very strong. The first movement contrasts a strong rhythm with crunchy arpeggios, creating an unsettling tension. The second movement increases this with agitato tonguing and angular melodies but the third movement relaxes the mood to end calmly.
Our Description
Composer's Notes

"Writing for a solo instrument is quite a challenge because of the lack of a harmonic element, but listening to a classical concert in a church in France I was struck by how the reverb of the church allowed a solo instrument playing arpeggios to build up a strong sense of harmony, and I wanted to hear more complex harmonies built up in this way. I wrote this piece in the following five days with the vague scenario that it would be unsettled, searching, unpredictable even quirky until the third movement which finally provided something more relaxed and settled." - David Cullen
Difficulty guide:
8
Difficulty level, roughly compared to ABRSM exam grades. 0 is beginner, 9 is advanced (beyond grade 8).
Movements
Moderato vivace
Moderato agitato con rubato
Andante cantabile
Item Details
Instrumentation
Category:
Solo Flute Repertoire
Publisher:
Astute Music
Publisher's reference:
am432-06
Our Stock Code:
1337853
Media Type:
Paperback