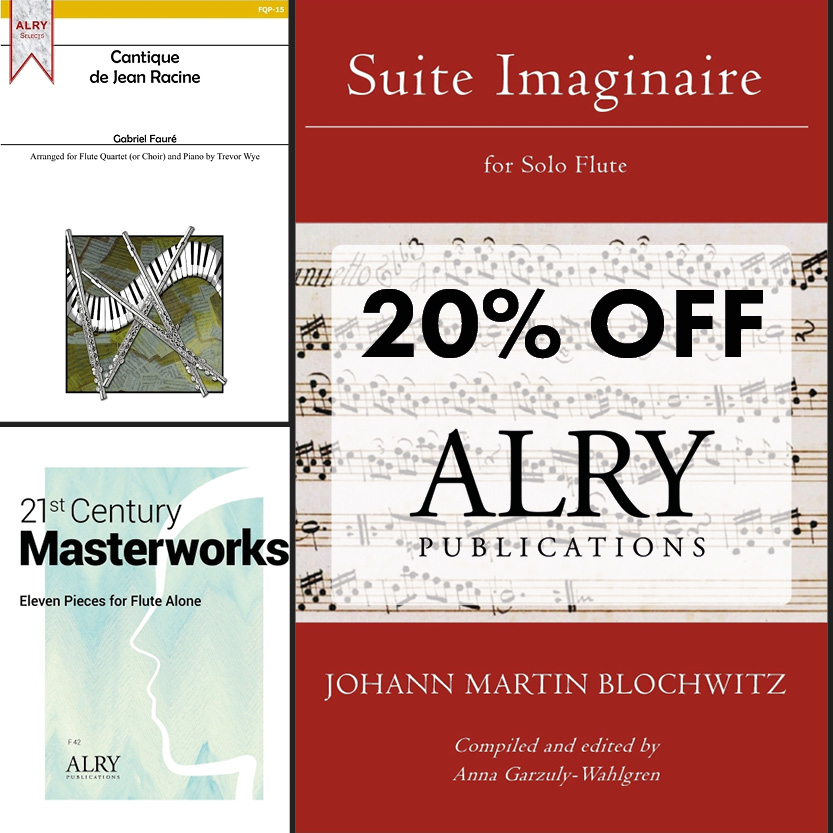 Vocalise: Baroque Arias for Flute, A Guided Collection

(1)
Read reviews
|
Write a review
Shipping calculated at checkout

Staff Pick
"An interesting approach."
This book offers non-Baroque specialists the chance to become more familiar with the style through beautiful arias. The guidance comes in the form of basic breathing and resonance exercises, some advice on ornamentation, experiments with how to change phrasing and also tone colour. The repertoire selected is stunning, including Boehm's arrangement of Gluck's Che Faro Senza Euridice which is currently set for ABRSM grade7. It's an interesting approach which is definitely worth a look.
From the Publisher
Elizabeth Walker presents this guided collection of Baroque arias, selected to enhance tone and inspire the expressive use of air. As a baroque flute expert, Walker directs these arias especially towards the baroque flute player, but they are equally lovely and useful for developing period expression on the modern concert flute.
These arias are steeped in baroque period style, and Walker guides the expressive use of vibrato, subtle use of inegale (swung beats), the use of ornamentation, and more. Each aria is presented with the original lyrics, an ornamentation guide, new appropriate accompaniments, and new markings that allow an understanding of the musical phrasing.
Additionally, the first aria is presented as a duet (or trio), to further ease the student's understanding by matching the teacher's ornamentation and phrasing.
Selections include:
Vos méspris chaque jour (Michel Lambert)
Cruelle Mère des Amours from Hippolyte et Aricie (Jean-Philippe Rameau)
Caro Sposa from Rinaldo (Georg Frederic Handel)
Waft her, angels from Jephtha (Georg Frederic Handel)
Che faro senza Euridice? from Orphé et Euridice (Christoph Willibald Gluck)
Aria on Che faro senza Euridice (Theobald Boehm)
Contents
Michel Lambert: Vos méspris chaque jour
Jean-Philippe Rameau: Cruelle Mère des Amours from Hipolyte et Aricie
Georg Frederic Handel: Caro Sposa from Rinaldo
Georg Frederic Handel: Waft her, angels from Jephtha
Christoph Willibald Gluck: Che faro senza Euridice? from Orphè et Euridice
Theobald Boehm: Aria on Che faro senza Euridice