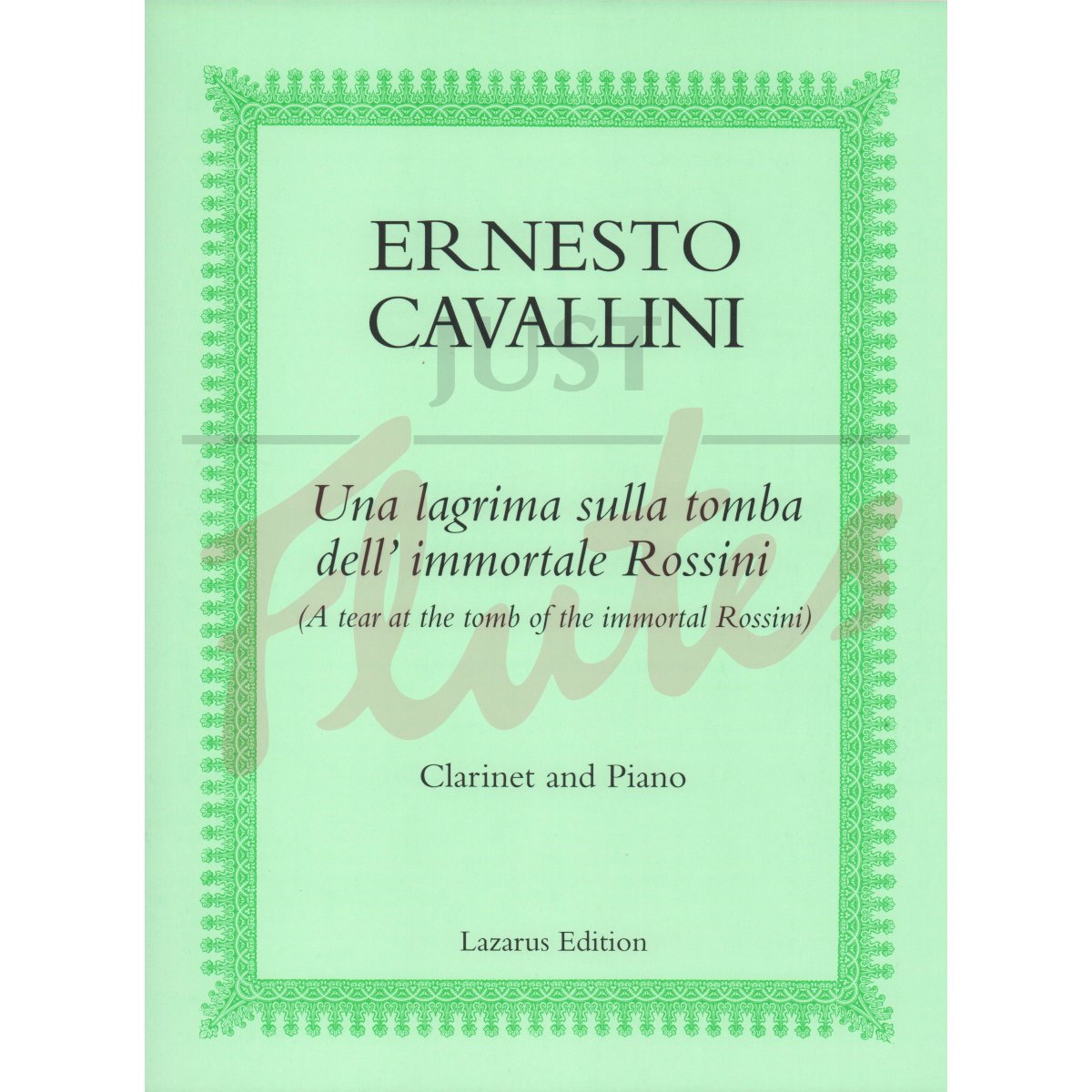 Una lagrima sulla tomba dell' immortale Rossini
Approved Exam Music
Recommended for the following exam grade(s):
ABRSM exam syllabus
Grades: 8
From the Publisher
For the last four years of his life Cavallini returned to Milan, and Una lagrima sulla tomba dell' immortale Rossini dates from this period. The form of the title was common at that time for memorial pieces, and the music reflects the reverence in which Cavallini held the works of the man whose death it commemorated.
Difficulty guide:
8
Difficulty level, roughly compared to ABRSM exam grades. 0 is beginner, 9 is advanced (beyond grade 8).