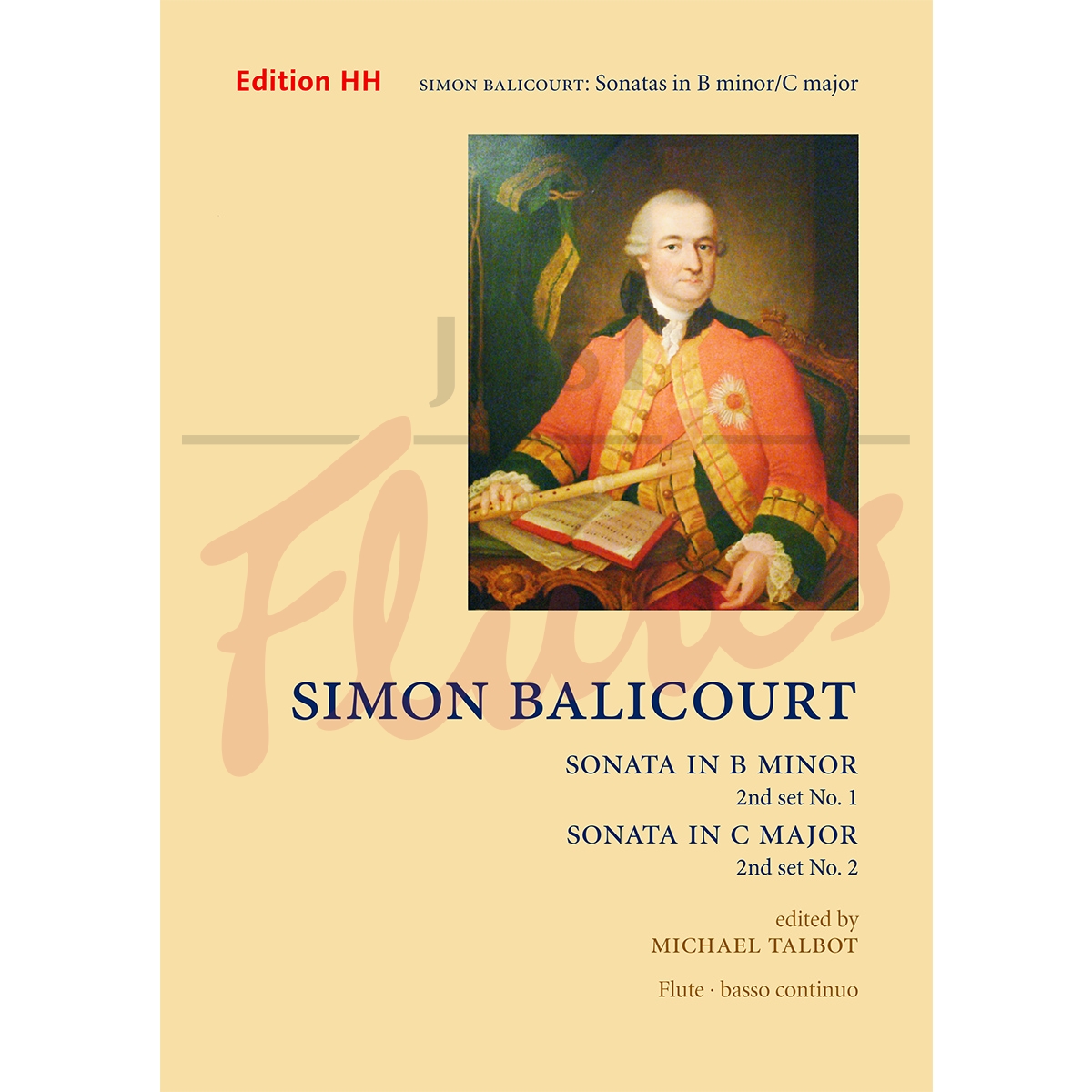 Two Sonatas from Set 2: Nos 1 & 2
From the Publisher
Simon Balicourt (1706–1757), during a London career that lasted from 1735 (the year he arrived from the Continent) until his death, was a leading flautist and flute composer. He left two sets of flute sonatas, published in 1750 and 1760 respectively, each containing eight beautifully polished and musically imaginative works that draw equally on his German background and on the French-influenced tradition of flute-playing in his adoptive country. Suitable for both educational use and concert performance, these pieces – now appearing for the first time in a modern critical edition – deserve a place at the forefront of the late baroque repertory for transverse flute.
Sonata 1 opens with a movement marked 'Sostenuto' and expresses to perfection the melancholy gracefulness associated with B minor. A vivacious Allegro follows, kaleidoscopic in its ever-changing rhythmic patterns, and the work concludes with a charming homage to the French style, in the form of a gavotte en rondeau.
The opening movement of Sonata 2, containing some exquisite harmonic turns, displays what Quantz called the prächtig ('magnificent') style, with a pompously striding bass and heavily dotted rhythms for the flute. The subsequent Allegro moderato features jaunty syncopations interspersed with rapid flurries of demisemiquavers, and the piece ends with a sparkling 'applause finale', which is frothy but never trivial.
Difficulty guide:
5-6
Difficulty level, roughly compared to ABRSM exam grades. 0 is beginner, 9 is advanced (beyond grade 8).
Contents
Sonata No 1 in B minor
Sonata No 2 in C Major