Two Skazkas for Solo Flute
Shipping calculated at checkout
Award-winning product
Staff Pick

Staff Pick
"Something different!"
It's easy to see why this piece was a winner in the NFA Newly Published Music Awards. Both Skazkas are a real challenge to play as they deliver the world of the fantasy with a combination of rhythmic invention and unpredictable motifs. Although without contemporary techniques, the virtuoso writing fully supports the musical intentions and creativity. This is something different - give it a try!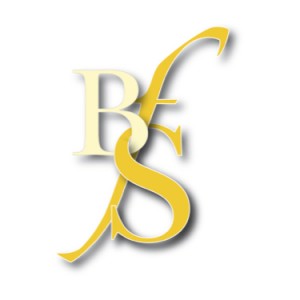 Pan - Journal of the British Flute Society
Written for Stefan Höskuldsson, who performed these two short pieces at the BFS Future Flute Festival in London in August 2018, Lora Al-Ahmad's Two Skazkas are contrasting pieces based on the idea of fairytales. Al-Ahmad is a Bulgarian pianist, born in 1995, who studied composition with Lowell Liebermann at Mannes College in New York.
With a total duration of seven minutes, each of the pieces fits onto two pages, and makes full use of the flute's pitch range and expressive capabilities. The first combines lyrical low register fragments with more technically demanding passages, which require agility and flexibility in fast leaps and moments of high register sparkle. The second begins at a faster tempo as the flute fits around imaginatively, creating an atmosphere of fantasy and lightness. Accented notes create a melody line, interspersed with demisemiquaver duplets. Occasional moments of calm appear through the use of high register harmonics and rubato fragments, which are built on melodic ideas from earlier in the piece.
These pieces have a sense of personality and provide technical and musical challenges which may be enjoyed by advanced players. They are ideal for recitals, performed together or separately, and are an ideal choice for anyone looking for repertoire by emerging women composers.
Carla Rees
From the Publisher
Bulgarian piano prodigy Lora Al-Ahmad traveled to New York City in her teens to further her training, and while at the Mannes School began studying composition with Lowell Liebermann. Among the first fruit of her fascinating talents is Two Skazkas for solo Flute. Skazka is a Russian word for story, with a particular connotation of fantasy-inspired fairy tales. Al-Ahmad's untitled skazkas enchant, leaving the actual stories to our own imaginations. Two Skazkas quickly captured the imagination of Stefan Hoskuldsson (Principal Flute of the Chicago Symphony) who has performed the work internationally.
Winner: NFA Newly Published Music Competition 2020
Performance duration (approx): 7'00
Difficulty guide:
9
Difficulty level, roughly compared to ABRSM exam grades. 0 is total beginner, 9 is advanced (beyond grade 8).
Contents
Skazkas 1: Andante rubato
Skazkas 2: Allegretto energico