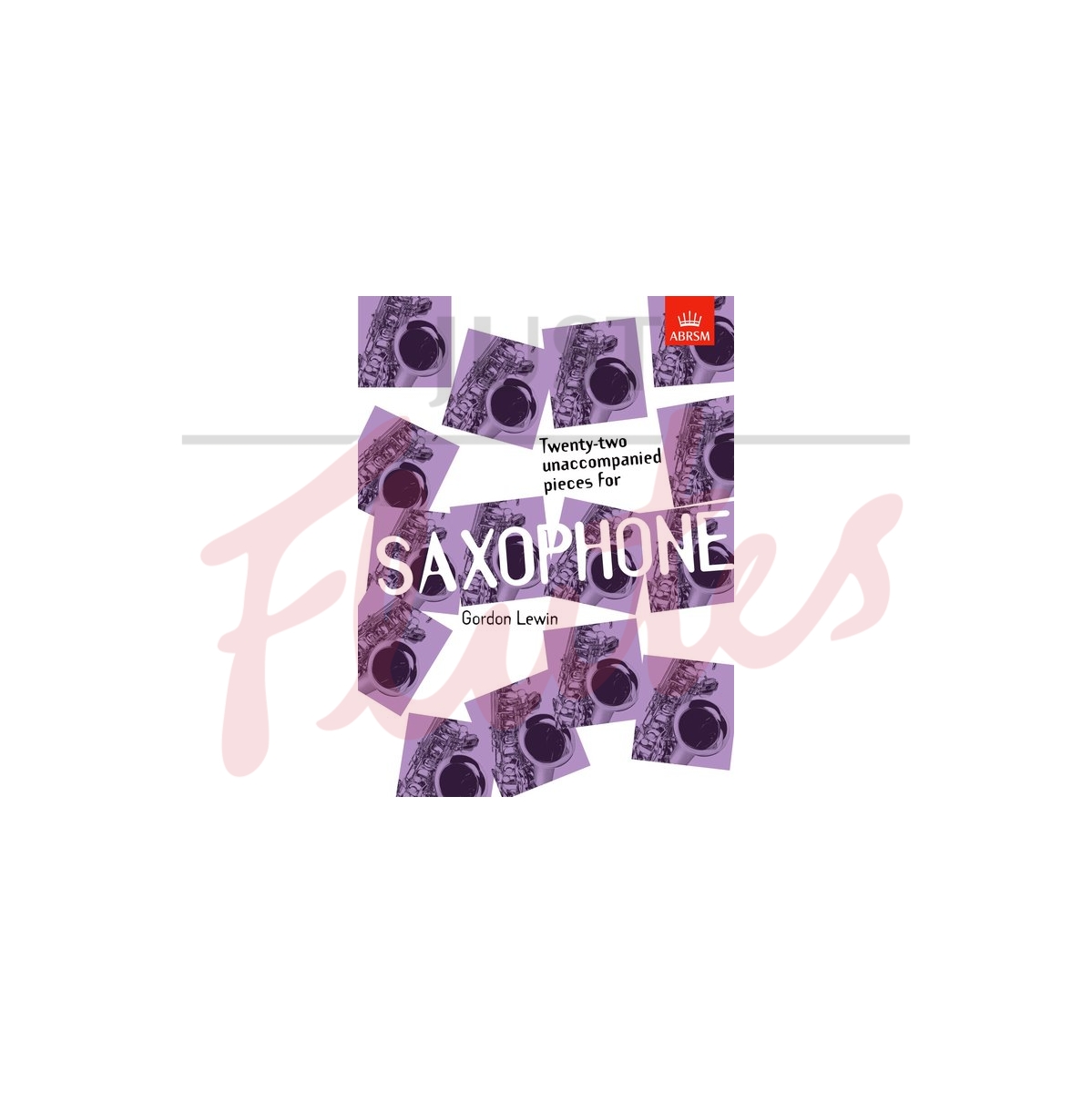 Twenty-Two Unaccompanied Pieces for Saxophone
Approved Exam Music
Recommended for the following exam grade(s):
ABRSM exam syllabus
Grades: 4, 5, 6
Our Description
Gordon Lewin's collection of pieces for saxophone combines a popular mix of original pieces, arrangements and traditional songs. From Bach, Paganini and Rossini to folksongs from Andaluc
Difficulty guide:
4-6
Difficulty level, roughly compared to ABRSM exam grades. 0 is beginner, 9 is advanced (beyond grade 8).
Contents
Gavotte (from French Suite No.5) J.S. Bach
Sarabande Tartini
The Golden Vanity English Trad
Roslin Castle Scots Trad
Chouconne Caribbean Trad
Introduction and Theme (from Witches Dance) Paganini
A Tear Moussorgsky
Nana and El Pano Andalucian Trad
The Jolly Huntsman G.Merkel
Coast Road Lewin
Shalom Alechum Israeli Trad
Gavotte Telemann
Pretty Bride Israeli Trad
Bouree, Op.1 No.5 Handel
Golden Sands Lewin
Passepied Dall'Abaco
Havu ez Lataish Israeli Trad
Hawk Gets Bird Lewin
A Vintage Dance Gustav Lange
Master Erskine's Hornpipe Scots Trad
El Vito Andalucian Trad
Aria (from The Barber of Seville) Rossini