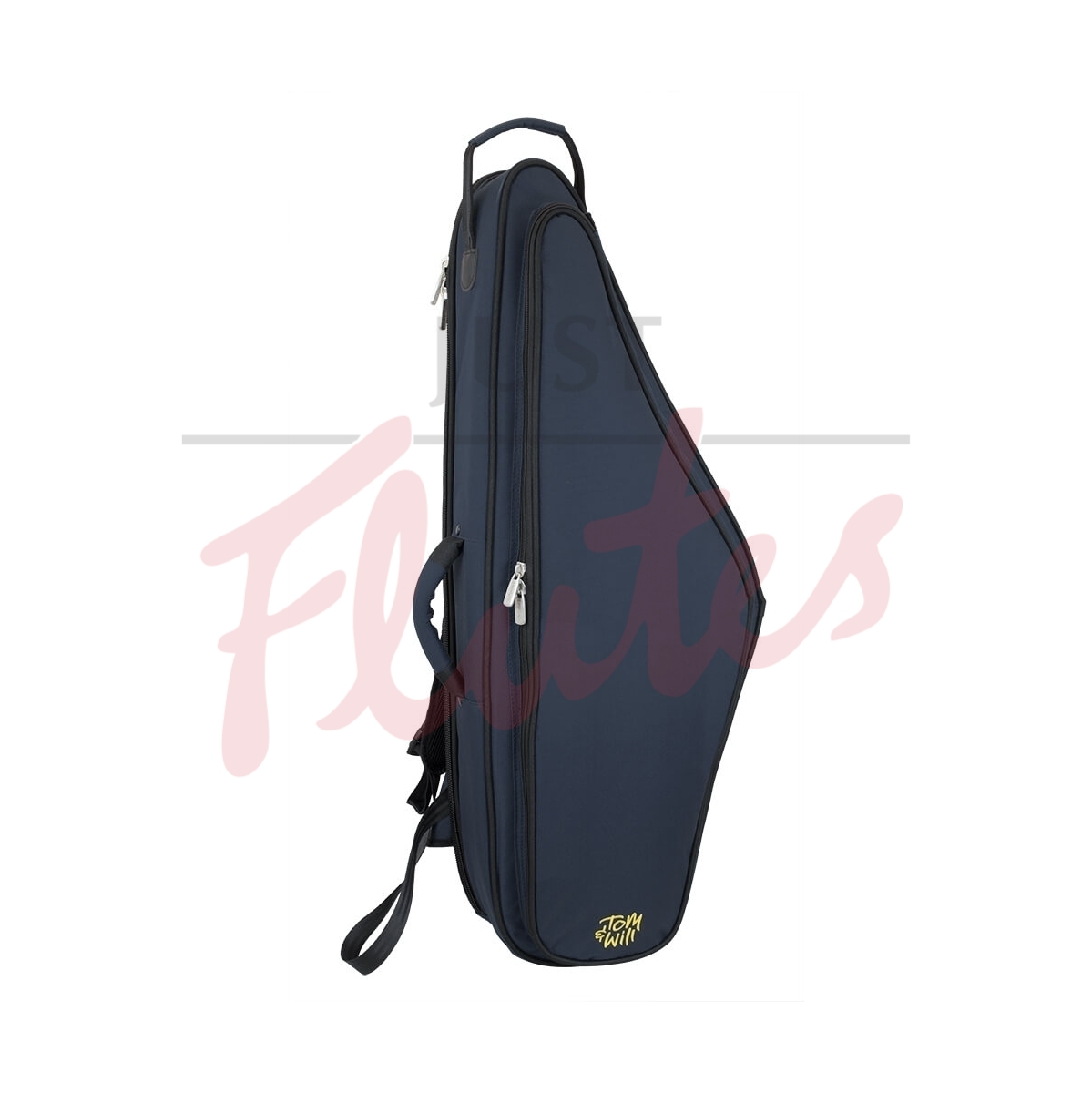 tom and will 36TS-387 Tenor Saxophone Gig Bag, Blue with Black Trim
Our Description
Manufacturer's Description:
The new tomandwill 36 series tenor sax bag brings together the best features from our previous bags along with a new handle, new crossover single zip easy opening, heavy duty oversized tomandwill zips throughout, high density padding , two lined pockets, padded crook pouch and our new hideaway backpack and shoulder strap carrying system.
We have done away with cheap padding - the new tenor sax bag features the best quality high density padding that is available today. The interior linings we have selected are so soft and luxurious that you'll want to get inside the case yourself!
The new TWD crossover single zip opening has oversized heavy duty oversized tomandwill double opening zips that are easy to use and guaranteed to last a lifetime.
All our straps and handles are riveted as well as cross stitched with high tensile threads - we want our handles to last a lifetime and have invested considerable time and effort to make sure that our handles and straps are not just comfortable, but long lasting as well.
The new hideaway backpack and shoulder strap carrying system is designed to fit all - You can hold it like a ruck sack over your back with easy tightening & loosening pull straps or you can wear it over one shoulder and hide away the second strap. Straps and pulls can disappear out of sight by tucking them away inside our new breathable back pad. The tenor sax bag also features colour coordinated side pads with and adjustable side pads for a really snug fit and especially helpful if running or riding a bicycle.
The new tomandwill bag will protect just about any tenor sax from a Selmer classic, modern Yamaha custom and any budget student instrument besides.
Specifications
600D no rip polyester exterior and heavy-duty oversized zips
Cross stiched and riveted carry handle
Breathable padded back panel with lumbar roll
High density HPU 20mm foam padding with no-scratch plush interior lining
Rubber feet for protection when on the floor
Two exterior lined and padded pockets
Inner dimensions 77cm length x 10.5cm width x 25.5cm depth
Weight: 1.58kg
Available in grey with red lining, burgundy with grey lining or blue with blue lining