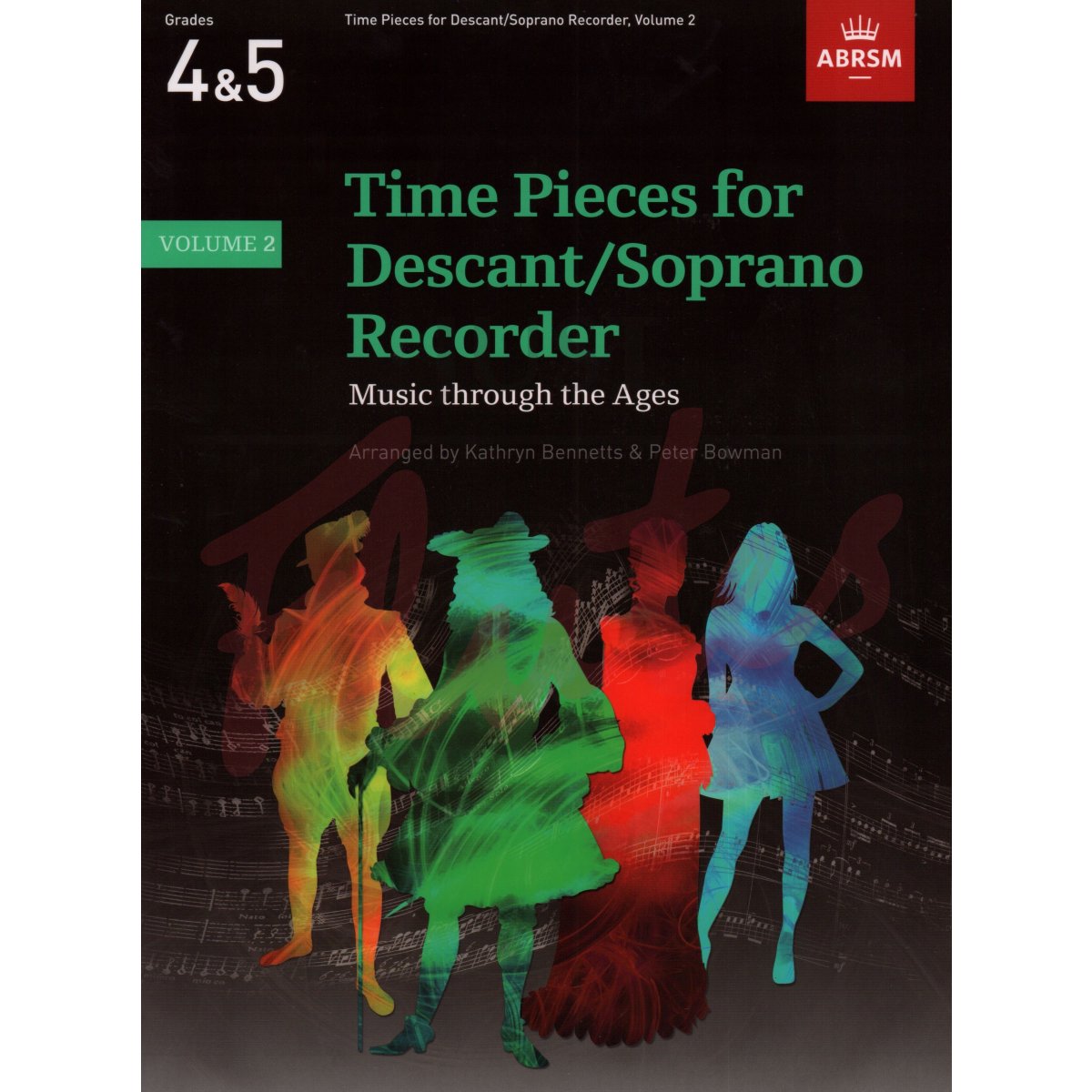 Time Pieces for Descant/Soprano Recorder, Vol 2
Approved Exam Music
Recommended for the following exam grade(s):
ABRSM exam syllabus
Grades: 4, 5
From the Publisher
Time Pieces for Descant/Soprano Recorder is a two-volume anthology of well-crafted arrangements of music from the 14th century to the present day. The pieces are presented chronologically within each volume and all include the year in which they were written, so that you can get a feel for the different styles of music through time. Both volumes feature contrasting styles, from Susato to Chopin and from Mozart to Prokofiev and are an invaluable source of further study and recital repertoire for Grades 1-5.
Difficulty guide:
4-5
Difficulty level, roughly compared to ABRSM exam grades. 0 is beginner, 9 is advanced (beyond grade 8).
Contents
Saltarello (Anon.)
Canzon: Prima parte (Brade)
Vivace and Allegro from 'Concerto Grosso' op.6 no.8 (Corelli)
Allegro from 'Eine Kleine Nachtmusik' (Mozart)
Allegretto from 'Sonata in G, op.99 no.2' (Hook)
Byrne's Hornpipe (Anon.)
Mazurka op.30 no.1 (Chopin)
Zu Hause, op.134 no.6 (Lichner)
The Little Shepherd from 'Children's Corner' (Debussy)
Scherzo from '30 Pieces for Children, op.27' (Kabalevsky)
March from 'Three Youthful Pieces' (Lutoslawski)
Morning Piper from 'Suite of Six Pipers' (Thompson)
Waltz for Anna (Bennetts)
Dance of the Raindrops (Bowman)