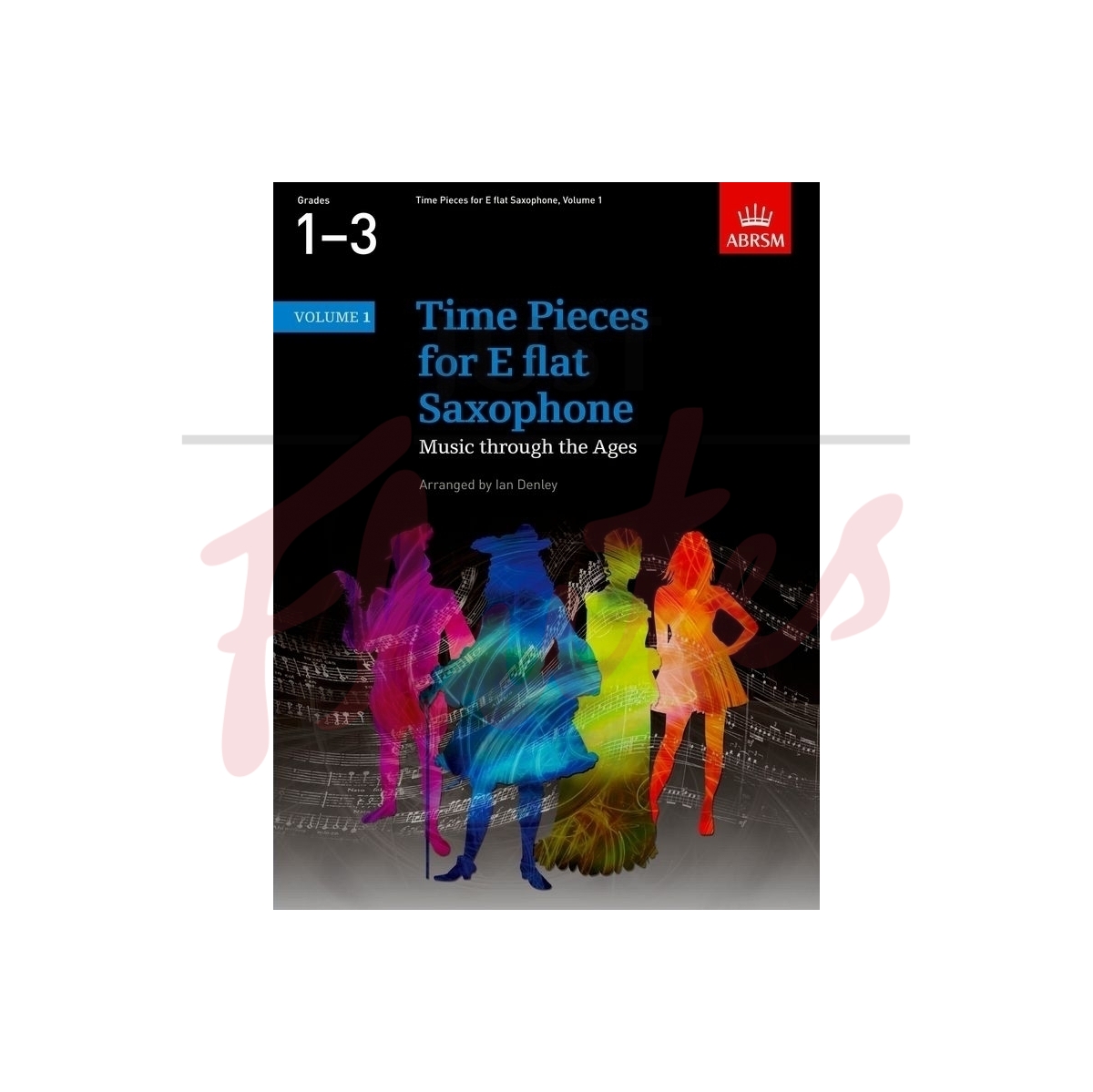 Time Pieces for Alto Sax Vol 1
Approved Exam Music
Recommended for the following exam grade(s):
ABRSM exam syllabus
Grades: 1, 2, 3
Our Description
Time Pieces is an exciting series of repertoire which explores the wealth of music written from the thirteenth century to the present day. The pieces are presented chronologically within each volume and all include the year in which they were written too, so you can map your journey through time! Time Pieces for E flat Saxophone is a two-volume anthology providing a graded selection of well-crafted and idiomatic arrangements for saxophone and piano, Grades 1 to 5. All of them have been carefully written by Ian Denley to practise the note ranges and keys of the early grades while providing straightforward piano accompaniments for the teacher to play. From Dowland to Vaughan Williams and from Lully to Weill, Time Pieces for E flat Saxophone allows the pupil to get a real feel for the different styles of music through time and will provide an invaluable, varied source of further study and recital repertoire.
Difficulty guide:
1-3
Difficulty level, roughly compared to ABRSM exam grades. 0 is beginner, 9 is advanced (beyond grade 8).
Contents
A Romp Anon.
The Rune of the Weaver Anon.
A Plain Song Anon.
Fine Knacks for Ladies from 'Second Book of Songs or Ayres' Dowland
In Sherwood livde stout Robin Hood from 'Fourth Booke of Ayres' Jones
Bois epais from 'Amadis' Lully
Bouree 2 from 'English Suite No.2' J.S. Bach
Marche funebre del Signor Maestro Contrapunto Mozart
Minuet from '12 German Dances' Haydn
Romance from 'L'elisir d'amore' Donizetti
Serenade from 'Harold in Italy' Berlioz
The Merry Peasant from 'Album for the Young' Schumann
Grandfather's Dance from 'The Nutcracker' Tchaikovsky
Prelude from 'Jack in the Box' Satie
Linden Lea Vaughn Williams
The Joker from 'In aller Fruhe' Grechaninov
My Horse has Cast a Show from 'Pacific 1860' Coward
On the Hills from 'In Ireland' Corker
A Christmas Tune Jacob
Promenade from 'Simple Suite No.3' Reeman