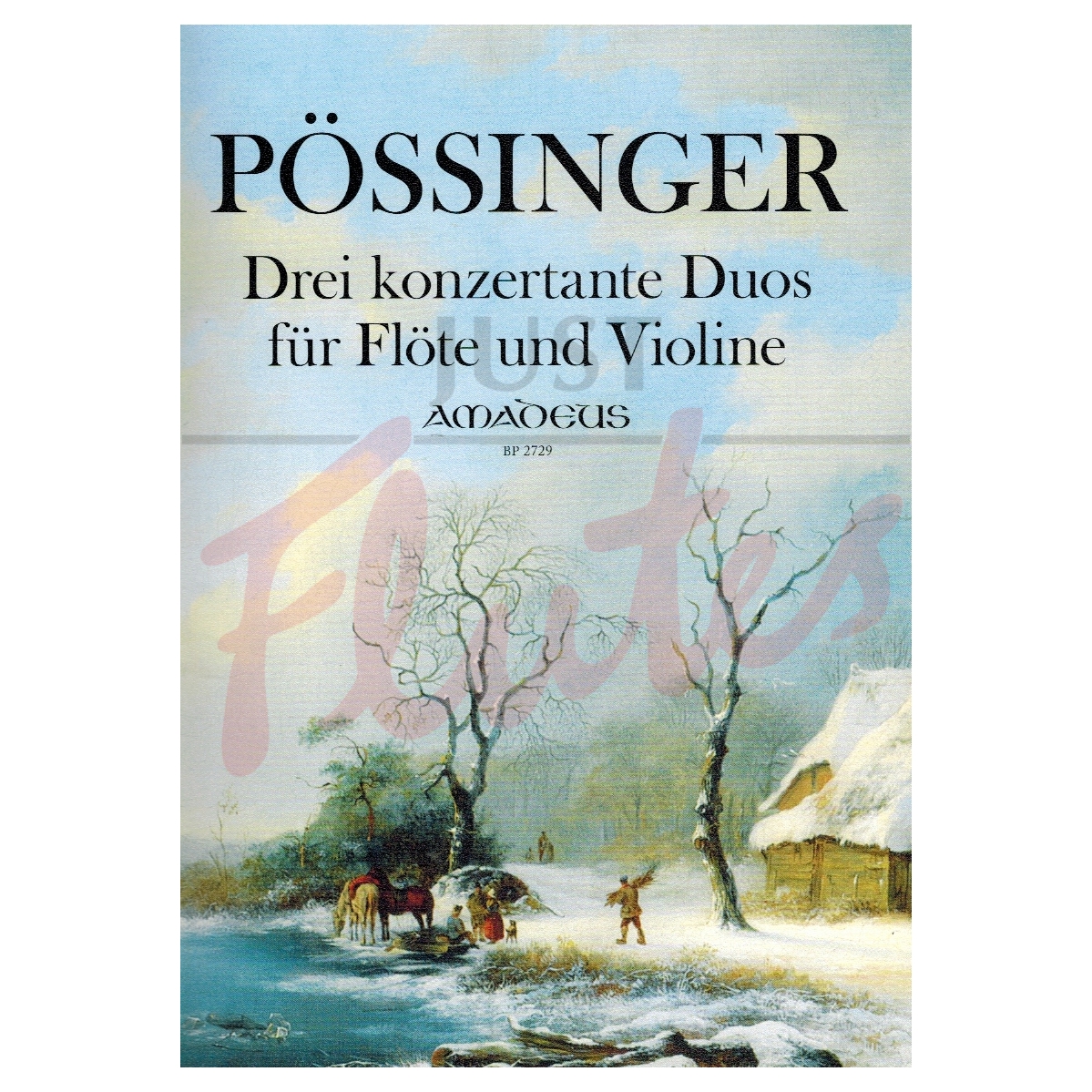 From the Publisher
Franz Possinger b Vienna 1766 d 1827
He belongs to those important composers and practising musicians who worked alongside the classical composers, equally active and influential in musical life, highly esteemed by their contemporaries.
Quote from a critic in 1808:
Despite the perfect naturalness of their ideas and modulations, their avoidence of mannerisms and unnecessary difficulty, they are rich, varied and attractive. There are no meaningless solo passages rattled off by one instrument, then repeated by the other. Every single movement is (often to our regret) short and terse and each keeps to its particular characteristic. With such works Mr P. will surely earn for himself the gratitude of many amateaurs.
Difficulty guide:
6-8
Difficulty level, roughly compared to ABRSM exam grades. 0 is beginner, 9 is advanced (beyond grade 8).
Contents
Duo 1 in D major
Duo 2 in C major
Duo 3 in G major