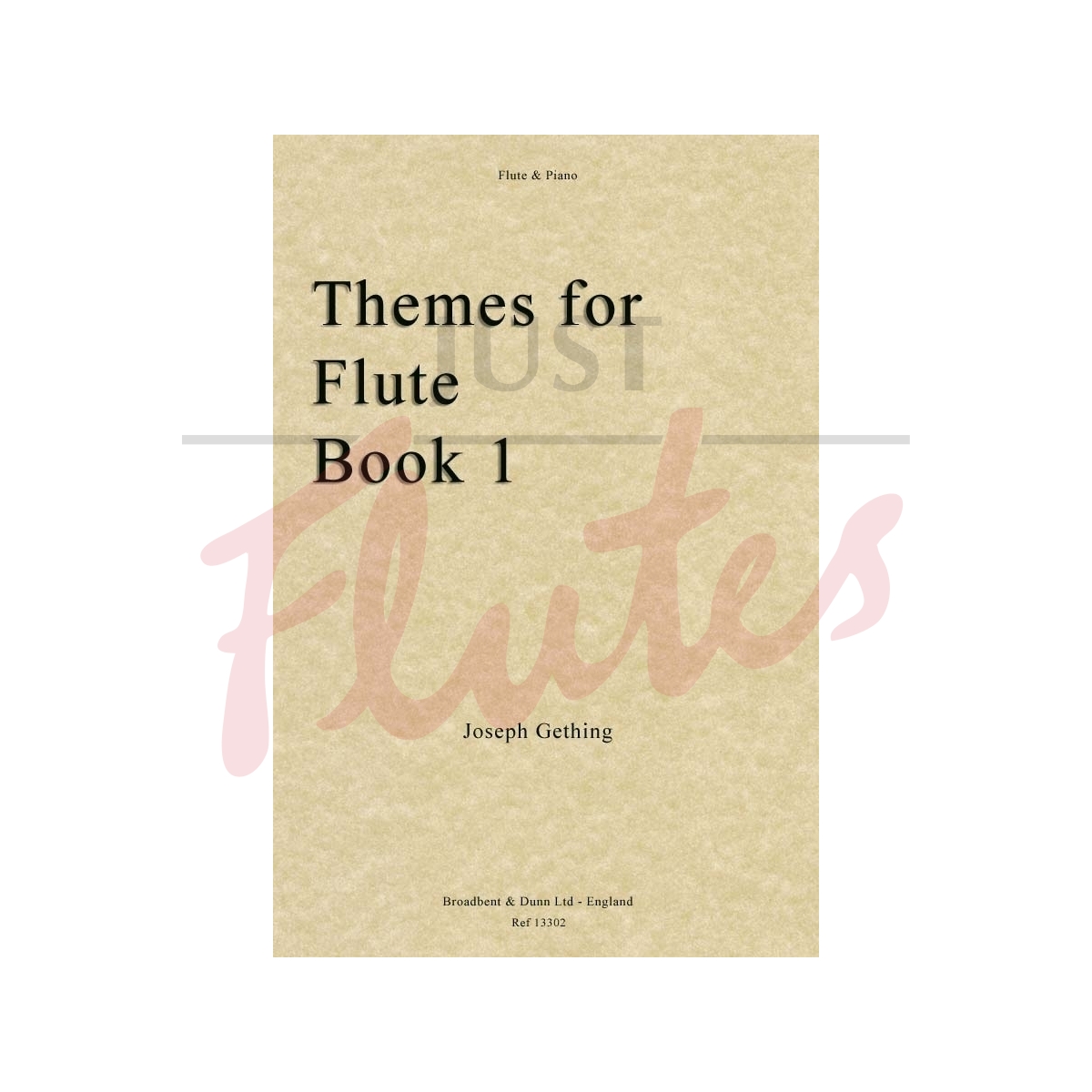 Our Description
Starting peacefully and calmly Valse Semplice is followed by a variation of mood swings and melodies before returning to the valse. The Gipsy Rondo represents an atmospheric Hungarian scene, and When Autumn Comes starts with a nostalgic main melody describing autumn having arrived, before chasing through the falling leaves.
Review: "Joseph Gething's six books each contain three pieces which are varied in style and difficulty. Pleasant tunes, yet challenging in places with cadenza-like passages covering the whole 3 octaves of the flute. The melodies vary from waltzes to a rondo and incorporate scalic virtuosic passages as well as key and tempo changes. The accompaniments are mainly straight forward and the pieces should fit together well without too much rehearsal time. The series is in six books simply to keep the cost of each book at a reasonable price and to then attract players to purchasing another if they like the music. All in all nice to have some new original music to include in a recital programme alongside mainstream repertoire as variety, and accessible for an audience with some 'light fun styles'. Probably suit a grade 7 student upwards to professional." - Dr. Rachel Smith DMA, MA, BMus (Hons), FTCL - July 2014
Review: "All six volumes of Joseph Gethings Themes for Flute, with piano accompaniment contain three pieces each. The themes appear to be original melodies and many are quite beautiful. The descriptive titles aid interpretation and these volumes are sure to provide hours of pleasure. Broadbent & Dunn are to be commended for providing an outlet for todays composers. Their publications are simple in design but easy to read and not exorbitantly priced." Ann Cherry in Music Teacher September 2006
Difficulty guide:
5-6
Difficulty level, roughly compared to ABRSM exam grades. 0 is beginner, 9 is advanced (beyond grade 8).
Contents
Valse Semplice
Gipsy Rondo
When Autumn Comes