Telemann for Two, Volume 1 arranged for Two Flutes
Fantasias 1-6
Shipping calculated at checkout
Award-winning product
Staff Pick

Staff Pick
"Excellent arrangements!"
The idea to add another flute part to these Telemann Fantasias is not new, but this is a really authentic adaptation. The sharing out of the original melodic line between the two parts certainly helps learn the harmonic structure which will be very useful knowledge when going back to the solo version. You can also learn about counterpoint in a hands-on way that is very valuable. That's before you get to the fact that they're all great to play. Just excellent all round!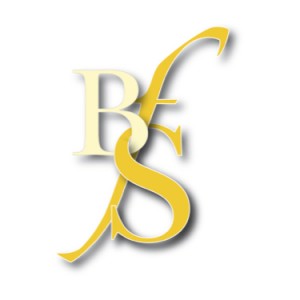 Pan - Journal of the British Flute Society
Inspired by the renowned Telemann Fantasias, Telemann for Two: Volume I, provides the recognised solo flute repertoire with a duet partner. Although adding a second part to such repertoire is not uncommon, it unleashes a new and refreshed outlook to the rich and luxurious harmonies that lie amongst it. Sparrow and Zook have released an informative and exciting set of arrangements, supplying a playground of fun by keeping players on their toes.

Emerging from their personal experiences as teachers, Sparrow and Zook created this, Telemann for Two, to educate and develop the flute players musical ear; for example, the edition suggests ornamentation in the Baroque style, providing a beneficial example of educating the player to create their own performative ideas. Similarly, there is a copy of the original version of Fantasia 6, encouraging students to appreciate the honest intentions of
the composer.

This edition, comprising Fantasias 1-6, has a great balance of melodic compromise between the two parts. It might be advisable for both players to be relatively comfortable with the solo Fantasias before working through the book, enabling them to hear the harmonies, rather than focussing on tricky finger passages. The presentation of the music is outstanding; you receive two separate books that contain both parts and, to add to performer satisfaction, there are no awkward page turns. The privilege of seeing your duet partner's score from the comfort of your own stand is undoubtedly a benefit that should become a trend.

These arrangements are simply a joy to play. They provide a wonderful learning platform for students and learners of Telemann's Fantasias, and would be an ideal contribution to the concert platform that will undoubtedly uplift and provide delight to an audience.
Elise Fairbairn
From the Publisher
What could be more delightful than playing Telemann duets, or playing the Telemann Fantasias? Sharon Sparrow and Jeffery Zook have created a remarkable set of duet adaptations of the Fantasias, sounding as if Telemann himself had composed them as two-part inventions. The original Telemann works are shared between the two players, mixed with counterpoint to enhance the authentic solo works. The result is equally suitable for formal recitals and recreational duet playing! The present publication includes two performance scores of their settings of Fantasias 1-6, with a Volume II to include Fantasias 7-12.
From the arrangers: Telemann's Fantasias are some of the most loved pieces in our solo flute repertoire. Both of us having grown up with a large background in piano, we feel one of the most important aspects of playng these solo works is understanding and hearing the implied harmonic structure underneath the solo line. Since there is no harmonic indication or piano part, we've often improvised a second flute part to help our students 'hear' these harmonies.
Winner in the Flute Duets category in the Newly Published Music Competition at the 2019 NFA
Our Description
Difficulty guide:
6-8
Difficulty level, roughly compared to ABRSM exam grades. 0 is total beginner, 9 is advanced (beyond grade 8).
Contents
Fantaasia in A major
Fantasia in A minor
Fantasia in B minor
Fantasia in B flat major
Fantasia in C major
Fantasia in D minor
Item Details
Instrumentation
Part 1: Flute
Part 2: Flute
Category:
Duets for Two Flutes
Publisher:
Theodore Presser Company
Publisher's reference:
114-41860
Our Stock Code:
1439922
Media Type:
Paperback (27 pages [score])