Suite Imaginaire for Solo Flute
Shipping calculated at checkout
Highly recommended
Staff Pick

Staff Pick
"Delightful Baroque music for solo flute"
Johann Martin Blochwitz is an unfamiliar name but this piece is really good! There are definite echos of the A minor solo Partita by JS Bach here, especially in the layout of the dance movements and also in the writing. The Allemande is very like its more famous counterpart but the Courante uses interval writing throughout. The beautiful Sarabande has two Double variations and the closing Gigue is short and sweet. Not quite an arrangement, more of an arrangement of original separate movements, this is a piece that will test your technique and fire up your imagination!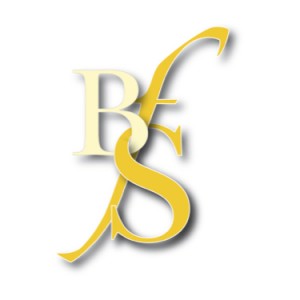 Pan - Journal of the British Flute Society
Johann Martin Blochwitz (1687–1742) was an oboe player and flute player, playing second flute to Buffardin in the Dresden Court Orchestra from 1717. It is thought that he perhaps knew JS Bach, and Bach's influence can be seen in his music. He wrote several dance-style movements, which were originally included in a collection of works published in 1740 and attributed to Quantz. Some of these movements are compiled here into the "Suite Imaginaire".
The edition is well presented, drawing on the 1740 edition with additional suggestions from Garzuly-Wahlgren, who is perhaps best known to Pan readers as a member of the Leipzig-based flute quintet, Quintessenz. Her preface urges performers to undertake their own research into the pieces to find their own approach to the music.
The Suite has four movements—an Allemande, Courente, Sarabande and Giga. The Courente features many wide interval leaps and makes use of the upper register of the baroque flute. The Sarabande has a number of variations or doubles, each exploring different aspects of the melodic writing, and the Da Capo is helpfully reprinted at the end to avoid page turns. The Allemande and Giga are both relatively short and in a typical baroque style. A facsimile of the movements from the 1740 edition is provided at the end of the score for comparison.
These are charming and enjoyable pieces which would work equally well on baroque or modern flutes, and provide an excel-lent alternative to the more well-known solo works from the era. Highly recommended.
Carla Rees
From the Publisher
Johann Martin Blochwitz (1687-1742), not a very well-known name even amongst flutists, initially studied in Leipzig before he was employed as an oboist (1711) and then flutist (1717) in the Dresden Court Orchestra, where he performed as second flutist alongside Pierre-Gabriel Buffardin. The Suite Imaginaire presented here has not previously existed in this form. Blochwitz composed many movements of dance music, some of them are collected under the title "Fantasier og Preludier. 8 Capricier og andre Stykker til Øvelse for Flöÿten af ​​Quantz," a volume which was published in 1740 and is found at the Royal Library in Copenhagen. In addition to works by Johann Joachim Quantz it includes the dances of Blochwitz which are presented here. Four of these movements have been compiled into a suite: Allemande, Courente, Sarabande, and Giga.
Difficulty guide:
8-9
Difficulty level, roughly compared to ABRSM exam grades. 0 is total beginner, 9 is advanced (beyond grade 8).
Movements
Allemande
Courente
Sarabande
Giga
Item Details
Instrumentation
Category:
Solo Flute Repertoire
Publisher:
ALRY Publications
Publisher's reference:
F30
Our Stock Code:
1464597
Media Type:
Paperback - Score and parts (14 pages [score])