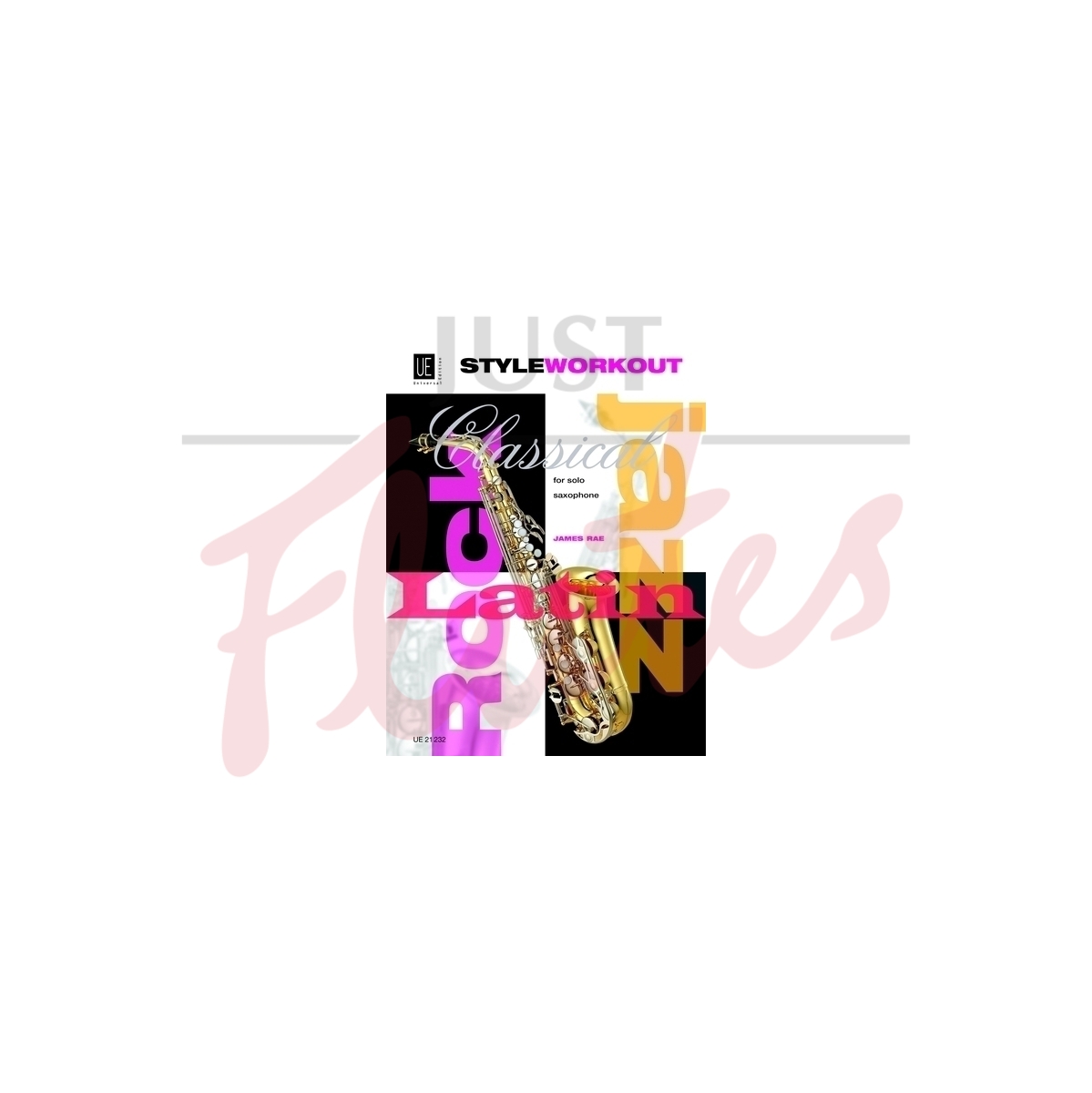 Style Workout [Saxophone]
Approved Exam Music
Recommended for the following exam grade(s):
ABRSM exam syllabus
Grades: 1, 2, 3, 4, 5
From the Publisher
A real 'style workout' is provided here for saxophone players from grade 1 up to intermediate level. 40 original studies are grouped into four sections – Classical, Jazz, Rock and Latin – all in player-friendly keys to maximize concentration on STYLE.
James Rae includes hints and tips with each piece and a Listening List to support his strong advice that listening to all types of music is essential for acquiring a 'feel' for musical style. Inspiring, fun and typical of James Rae's compositions, these pieces are just what pupils want to play.
Difficulty guide:
1-4
Difficulty level, roughly compared to ABRSM exam grades. 0 is beginner, 9 is advanced (beyond grade 8).
Contents
Proclamation
The First Waltz
Little Prelude
Autumn Clouds
Jig in D
Open Spaces
Chandelier Waltz
Strange, But True
Scale Model
Epilogue
That'll Do Nicely!
Nobody's Blues
Steak-Out
Clean Machine
Destination Waltz
Mystery Man
Doin' the Rounds
Full On
Street Moves
High Five
The Time Has Come
Bricks and Mortar
Heavy Duty
Hard Slog
Sweet Sorrow
Sax Un-Plugged
Headbanger
Four by Four
Kickin'
Hot House
Flying South
Warm Front
Limbo!
Sierra Tango
The Three Note Samba
Bossa Bossa
Sunset Cruising
Blue Cockatoo
Sangria
Mambo Nova
Item Details
Instrumentation
Part 1: Soprano Saxophone or Alto Saxophone or Tenor Saxophone
Category:
Saxophone Study Books
Publisher:
Universal Edition
Publisher's reference:
UE21232
Our Stock Code:
1127508
Media Type:
Paperback