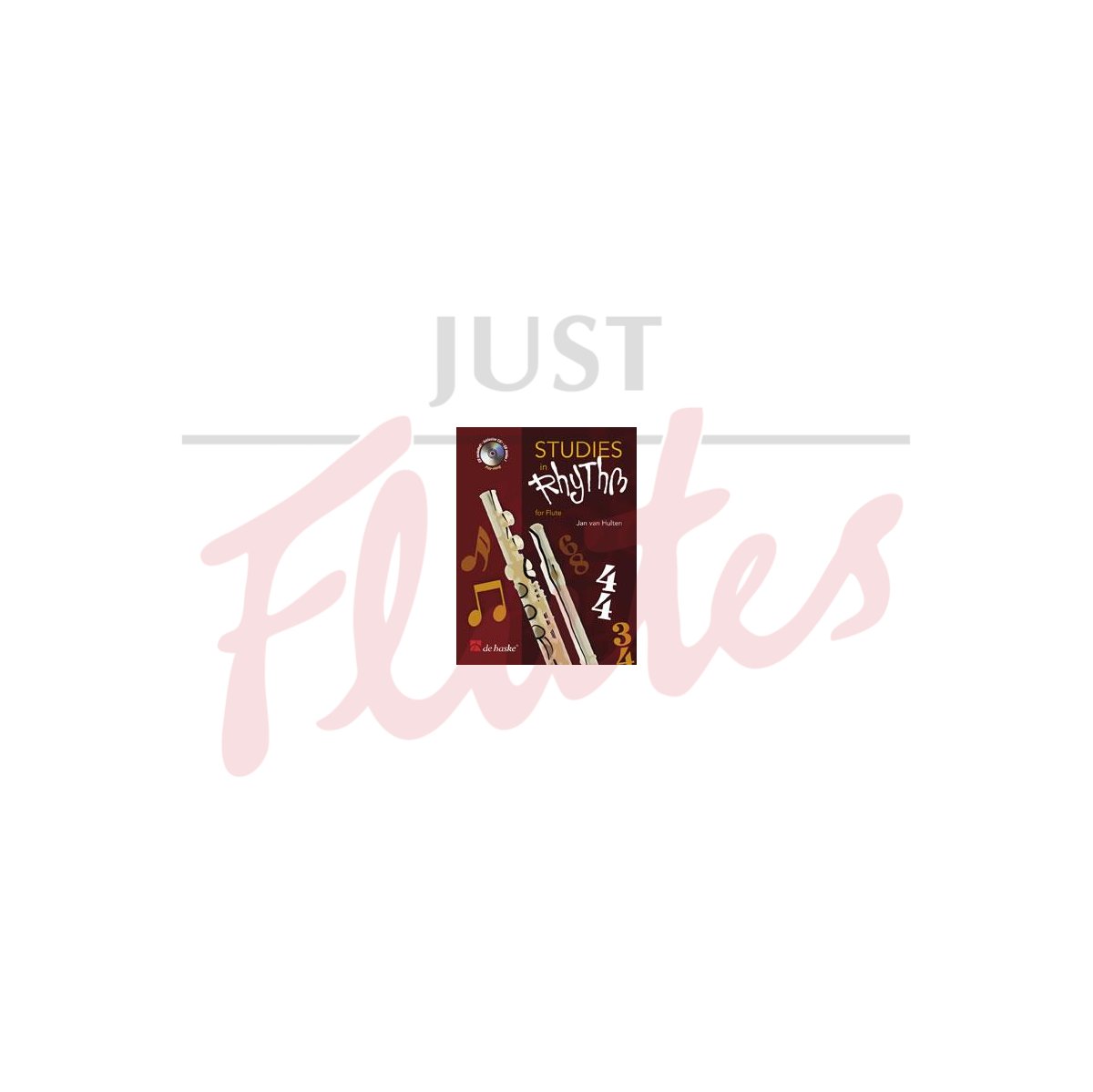 Studies in Rhythm
Staff Pick
"Useful Rhythm Help"
This book will prove useful as supplementary material for all those who are perhaps a little vulnerable rhythmically. Starting with dotted crochets and progressing through to 5/8, 7/8 and changing metre, the pieces repeat rhythms in different settings, enabling players to make otherwise difficult connections. Some of the keys are challenging, for example the second piece "Japanese Dance" is in 3 flats making it really quite tricky and there are is one piece in A major. The CD is good though, and overall this book is worth the money.
From the Publisher
Sometimes it can be quite difficult to play well, rhythmically speaking. To help you develop a good feel for rhythm, Jan van Hulten has written a number of appealing pieces with the attention especially focused on time signature and rhythm. The pieces gradually become more difficult. At the start they are straightforward, using the smallest note value of a quaver. Then, semiquavers, triplets and irregular time signatures follow. Finally, you will encounter all the different rhythms once again in a number of exercises, so that you will not forget them.All the pieces come accompanied by a live combo on the CD - to make your performances totally complete. The CD supports you in keeping strictly to the beat - and that is what Studies in Rhythm is all about.
Difficulty guide:
3-5
Difficulty level, roughly compared to ABRSM exam grades. 0 is beginner, 9 is advanced (beyond grade 8).