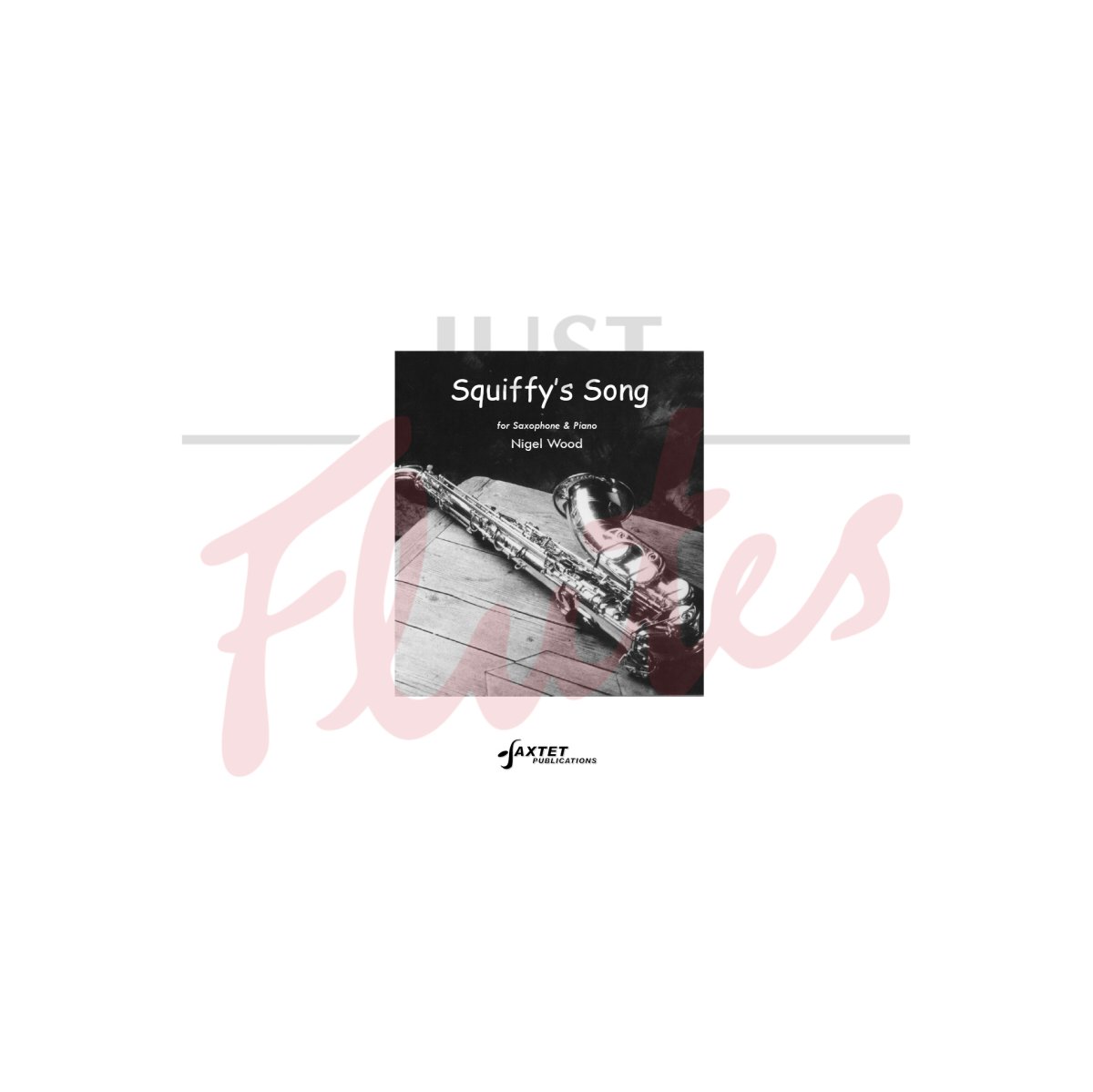 Squiffy's Song [Saxophone & Piano]
From the Publisher
The original full title of this number was Squiffy's Song - the Morning after the Night Before, and is dedicated to Liz Reinhardt. Liz became "bottler" for Saxtet during a tour of Germany where she acquired the nickname "Squiffy". (A bottler is someone who passes the hat round for buskers.
This poignant ballad works well on sax, flute, clarinet or oboe. It was recorded with sax on the 'Safer Sax' CD. It includes an optional section with chord symbols for improvisation.
The hardcopy now comes with Eb alto part in addition to Bb part for tenor/sop. Separate versions are aso avaiable for flute, clarinet or oboe. Sax, clarinet and oboe versions are also available.
Note: the flute, oboe and clarinet versions are in different keys so the arrangements are not interchangable.