Sonatine No. 4 for Flute and Piano, Op. 388
Shipping calculated at checkout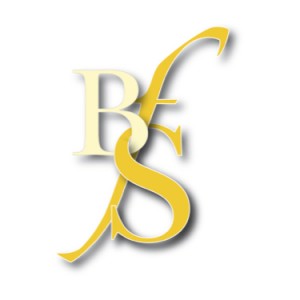 Pan - Journal of the British Flute Society
Popp was a German flute player and composer, who studied under Kummer and Drouet. He was a prolific compose with over 500 works in his catalogue. The Sonatines, op.388 are a set of six works of moderate difficulty, each lasting under ten minutes. First published in Hamburg 1888, they are written in a simple Classical style, with a good level of interest for both flute and piano.
Sonatine No.3 in D is in three-movements form, beginning with an Allegro con brio which features a characterful melody and some enjoyable passagework. There is a good sense of dialogue between the flute and piano, and the melodic material is shared between the parts. The central Romanze is a 6/8 Andante, with gentle piano accompaniment supporting the flute's line. The final movement is a Polonaise, and features strong syncopated rhythms and a memorable main theme.
Sonatine No.4 is in F and explores some interesting chromatic colours in the first movement Allegro. The second movement is a Pastorale in 9/8, while the Finale is short and full of energy. This is the most difficult movement with some potentially tricky semiquaver passages; this would provide an achievable challenge to an intermediate player.
These are enjoyable pieces which are likely to appeal to a range of players. For some students they are useful material for learning Classical style, perhaps in preparation for the challenges of learning Mozart. Their relatively short duraton makes them suitable for recitals, and they are full of charm and character to maintain interest. Susan Milan's dition maintains faithfulness to the manuscrpts, and tidies up the articulations to ensure consistency throughout. The music is well presented with good consideration to page turns.
Carla Rees
From the Publisher
Wilhelm Popp studied with the great Louis Drouet in the 1850s and wrote many charming works for the flute, this among them. Susan Milan, acclaimed soloist and teacher, has edited this elegant edition.
Difficulty guide:
5-6
Difficulty level, roughly compared to ABRSM exam grades. 0 is total beginner, 9 is advanced (beyond grade 8).
Approved Exam Music
Recommended for the following exam grade(s):

Trinity College London Flute (from 2023)
Grades:
6
Movements
Allegro non troppo
Pastorale
Finale
Item Details
Instrumentation
Part 1: Flute
Part 2: Piano
Category:
Romantic Flute and Piano Music
Publisher:
Clifton Edition
Publisher's reference:
C175
Our Stock Code:
1669091
Media Type:
Paperback - Score and parts (15 pages [score])