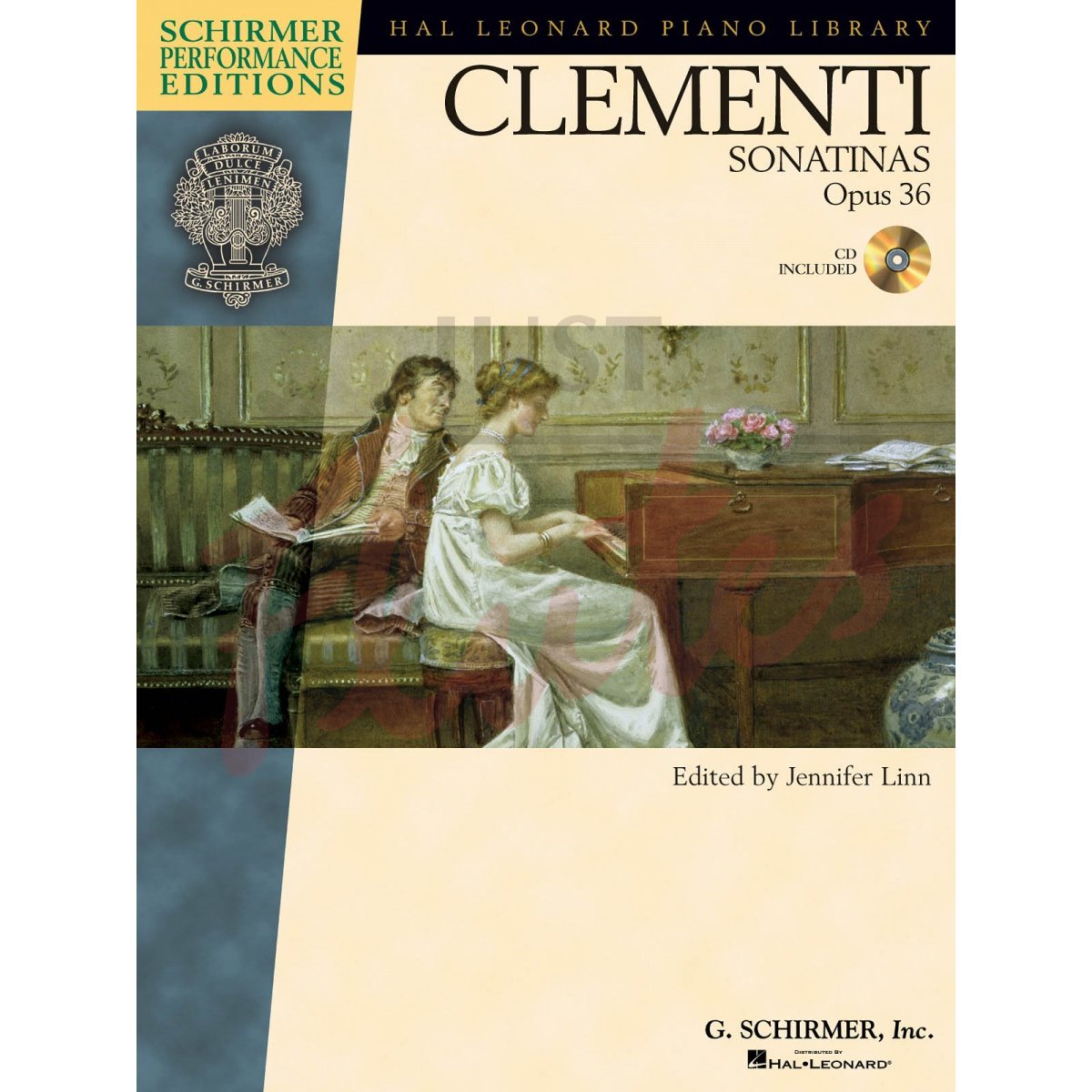 Sonatinas, Op36
From the Publisher
Schirmer Performance Editions presents the set of Six Sonatinas Opus 36 by Muzio Clementi. Clementi's Opus 36 is today the best known of all his works, and to this day any serious Piano student or performer will be familiar with at least one of these delightful concert pieces. With a great sense of melodic sparkle, precision and rhythmic vitality, these short pieces are essential for the new Piano student, helping to develop a clear tone, evenness of touch and dynamic control. The Schirmer Performance Editions not only offer authoritative presentations of great music, they are also packed with interpretative suggestions, permanent fingering as well as an insightful historical and artistic commentary. An innovative tutorial series that provokes discussion as well as music.
Contents
Sonatina in C Op.36 No.1
Sonatina in G Op.36 No.2
Sonatina in C Op.36 No.3
Sonatina in F Op.36 No.4
Sonatina in G Op.36 No.5
Sonatina in D Minor Op.36 No.6
Item Details
Category:
Piano Repertoire
Publisher:
G. Schirmer Inc.
Publisher's reference:
HL00296466
Our Stock Code:
1065466
Media Type:
Paperback; includes accompaniment CD