Soirees Musicales for Flute Ensemble

Staff Pick
"A winning combination."
There are three good reasons to look at this lovely set of pieces for flute ensemble. Firstly, Rossini's songs are very appleaing and easily remembered. Secondly, Britten added an extra dimension. Thirdly, Sharon Moloney has produced a balanced version that preserves the character of each piece. It's a winning combination!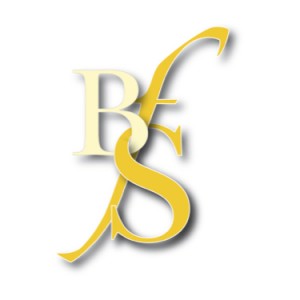 Pan - Journal of the British Flute Society
Soirées Musicales is a set of salon music songs by Rossini which were later arranged and orchestrated by Benjamin Britten. There are five relatively short movements which are full of character—a spirited March (ideal for developing a strong sense of rhythm), Canzonetta (full of rich lyrical lines), Tirolese (with yodelling-style melodies), Bolero (featuring a tight rhythmic ostinato) and finishing with a fast, punchy Tarantella.
This arrangement uses piccolo, six flutes, alto and bass, and the music is suitable for intermediate players. The phrase struc-tures are relatively simple, which makes it ideal for working on ensemble skills without a conductor, as players who get lost can quickly find their way back. The harmony is Britten's, and this provides an enjoyable, more modern perspective to Rossini's melodies.
The parts are reasonably similar in difficulty, although flute 1carries the main melodic material, often in dialogue with flute 2. The piccolo part adds colour effectively and is relatively uncom-plicated throughout, making it an ideal part for a novice player looking for an opportunity to gain confidence. The alto and bass parts are relatively sparse, with several repeated notes, but are well suited to the overall level of the piece. This is an effective arrange-ment which is enjoyable to play and would make a good concert addition for an intermediate ensemble.
Carla Rees
From the Publisher
The Soirées KMusicales started life as a set of songs composed by the Italian composer Gioacchino Rossini between 1830 and 1835, who whilst enjoying a self-imposed retirement at the grand old age of 40, started to arrange 'salon style' chamber music evenings with his friends. Amongst the attendees was Count Carlo Pepoli, a poet and librettist, and Rossini set 8 of his texts for voice and accompaniment. Along with settings of 4 texts by the dramatist Pietro Metastasio, these songs formed the basis of the original Soirées musicales.
Almost 100 years later, Benjamin Britten took some of Rossini's songs, not just from the Soirées musicales but also from some of his other compositions, and produced his own arrangements as a suite of ballet music for orchestra. Five years later he would orchestrate more of the songs and call his second ballet suite Matinees Musicales. The two suites were combined in 1941 to form one ballet suite specifically for a South American tour. Although the main themes are taken from works by Rossini, the orchestration and harmonies are unmistakeably Britten's.
Finalist in the Newly Published Music Competition at the 2019 NFA.
Difficulty guide:
5-8
Difficulty level, roughly compared to ABRSM exam grades. 0 is beginner, 9 is advanced (beyond grade 8).
Contents
1) March – based on the Pas de Soldats from act 3 of William Tell
2) Canzonetta – based on the first of Rossini's songs: La Promessa
3) Tirolese – based on no. 6 of the Soirées musicales: La Pastorella delle Alpi
4) Bolero – based on the 5th song from Rossini's collection: L'Invito
5) Tarantella – a faster and more energetic version of a religious chorus: La charité from 3 Choeurs religieux
Item Details
Instrumentation
Part 1: Piccolo
Part 2: Flute
Part 3: Flute
Part 4: Flute
Part 5: Flute
Part 6: Flute
Part 7: Flute
Part 8: Alto Flute
Part 9: Bass Flute
Category:
Flute Choir Music: 6 Mixed Flutes
Publisher:
Forton Music
Publisher's reference:
FM765
Our Stock Code:
1436297
Media Type:
Paperback - Score and parts (24 pages [score])