Six Recorder Sonatas for Treble Recorder/Flute and Basso Continuo
Shipping calculated at checkout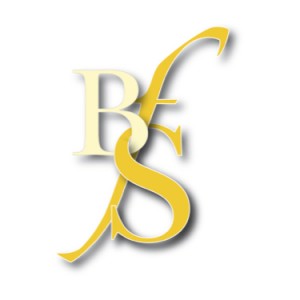 Pan - Journal of the British Flute Society
This is an Urtext edition of the six Sonatas for recorder (often also performed on the flute), presented in Henle's luxurious style. This edition shouts of quality, printed on thick cream paper with careful attention to layout, including some fold-out pages to assist with page turns. Parts are provided for solo flute (recorder), a reduced score for the continuo (with figured bass) and a full keyboard realisation made by Ullrich Scheideler. The editorial quality is also high, as one might expect from a scholarly edition such as this, with a detailed commentary on the sources used and the editorial decisions made.
This volume contains the sonatas in G minor (HWV 360), A minor (HWV 362), C major (HWV 365), F major (HWV 369), D minor (HWV 367a) and Bb major (HWV 377). Sources used for the edition include autograph manuscripts held at the Fitzwilliam Museum and the British Library, as well as copies dating from 1730–35 and three early editions. Ornamentations are based on what is found in the autograph, rather than including the additions that appear in later versions of the score.
The six Sonatas were composed between 1724 and 1726, and five of the six were first published in 1730, although this edition's preface provides a fascinating account of the circumstances of that publication which is well worth reading.
Although there are already many editions of these popular works available, this is an excellent addition to any flute repertoire library, providing a clean and well-presented Urtext version from which a player can build a stylistically appropriate and wellinformed interpretation. Highly recommended.
Carla Rees
From the Publisher
At the beginning of the 18th century, the recorder enjoyed great popularity as a solo instrument for amateurs. Among these were also the princesses of the English court, for whose musical entertainment and training Handel's six recorder sonatas were probably written in 1725/26. Only four of them appeared shortly thereafter in print and thus also reached a broader audience; the other two were first discovered for the recorder in the 20th century. Thanks to their melodic and rhythmic incisiveness, the pieces, whose recorder parts are relatively easily mastered, number among the most beautiful written for this instrument. Owing to wide-ranging bass lines and copious figures, the continuo instrument requires a rather well-versed player. In the score of the Urtext edition, Ullrich Scheideler provides a moderate continuo realisation; the additionally included performance score with figured basso part offers the advanced musician latitude for his/her own improvisation.
Contents
Sonata un G minor HWV 360
Sonata in A minor HWV 362
Sonata in C major HWV 365
Sonata in F major HWV 369
Sonata in D minor HWV 367a
Sonata in B flat major HWV 377 (Fitzwilliam)
Item Details
Instrumentation
Part 1: Treble Recorder or Flute
Part 2: Basso continuo
Category:
Treble Recorder Repertoire
Publisher:
G. Henle Verlag
Publisher's reference:
HN1497
Our Stock Code:
1496932
Media Type:
Paperback - Score and parts