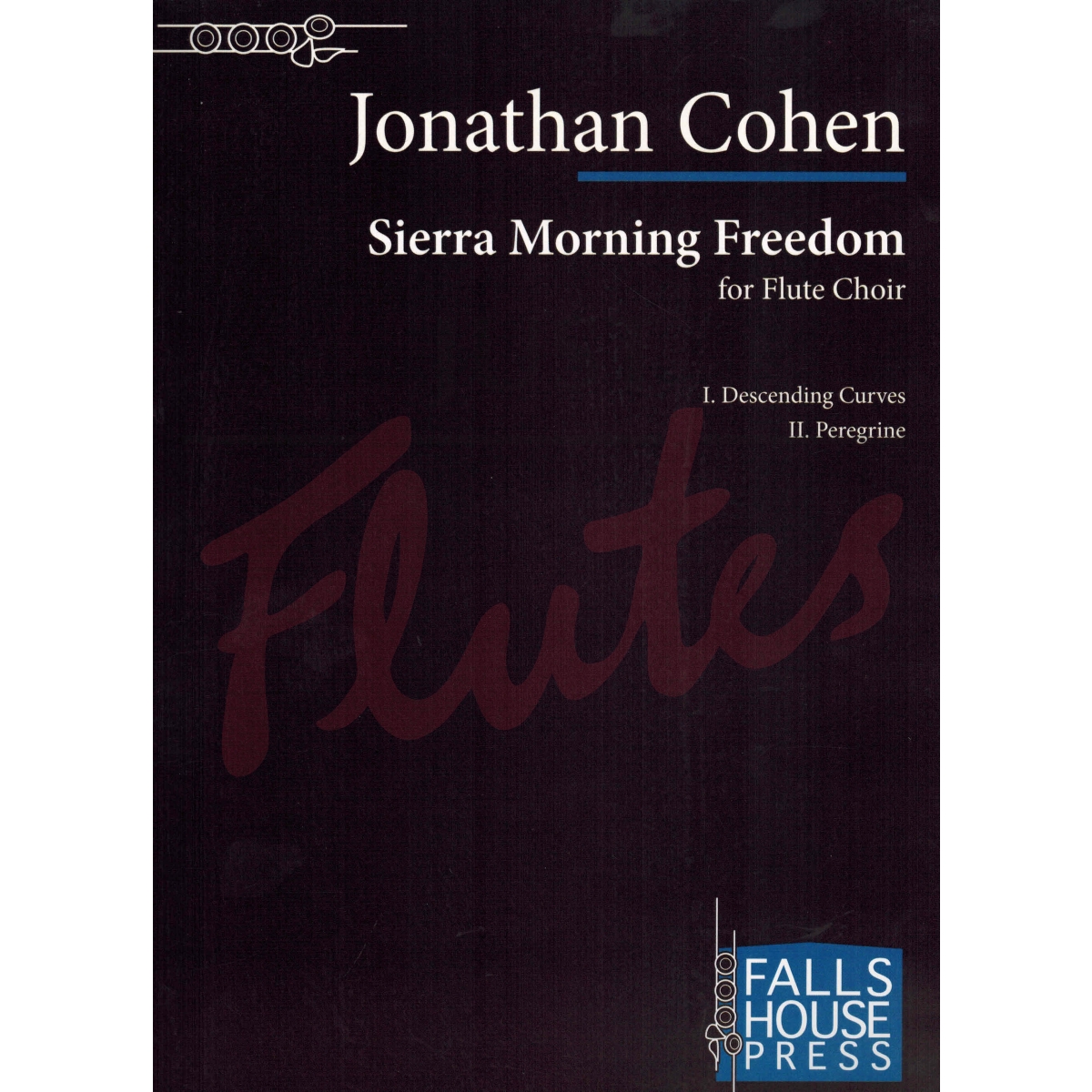 Sierra Morning Freedom for Flute Choir
Interesting, worth a look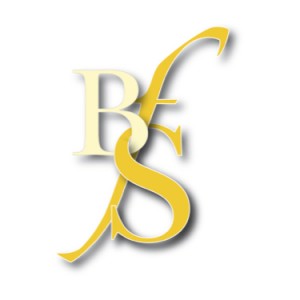 Pan - Journal of the British Flute Society
Sierra Morning Freedom for flute choir is described as offering "two unfettered vignettes for a morning ride in the ierra mountains" and does indeed provide an exhilarating journey for both players and listeners. Originally commissioned by the Jewel City Flute Choir from California (who can be heard playing it on You Tube), this five-minute piece is scored for minimum of seven players - piccolo, four C flutes parts and alto, plus two bass/contrabass parts (with a note that if only one bass player is available, they should play the lower part) - but works well with multiple players on each part, especially to give extra weight to the lower end.
The first movement Decending Curves depicts a high-speed jouney along a winding mountain road, "away from all things man-made". The fast travelling momentum is built through insistent rhythmic patterns including clever use of offbeat accents, and rushing scalic runs in thehigher parts. There are some tricky changes of time signatures, and unison passages which require good communicstion within the ensemble but are wonderfully effictive once mastered!
The second movement, Peregrine, is a musical picture of the bird's flight and call, which opens with smooth, quiet solo playing in many of the parts. It then launches into another driving rhythmic pattern (which calls for some very precise semiquavers at speed), above which the piccolo flutter-tongues a peregrine's cry. The ending recalls the themes of the first movement, ending in a flurry of trills and runs.
The whole piece provides plentadey of interest in all parts and an enjoyabe challenge for players from Grade 5/6 upwards. My flute choir were definitely keen to play it again when we tried it out at rehersal!
Rachel Shirley
From the Publisher
Inspired by a drive through the Sierra Nevada, Jonathan Cohen's Sierra Morning Freedom beautifully captures the majesty and charm of the Western American mountain range known as the High Sierras. Breathtaking scenic vistas, the ebb and flow of streams, and birdcalls intermix with serenity to create this evocative two-movement work. Sierra Morning Freedom includes a prominent Contrabass flute solo (which may be played on Bass flute if Contra is not available).
Performance duration (approx): 6'00
Difficulty guide:
6-8
Difficulty level, roughly compared to ABRSM exam grades. 0 is beginner, 9 is advanced (beyond grade 8).
Contents
Descending Curves
Peregrine
Item Details
Instrumentation
Part 1: Piccolo
Part 2: Flute
Part 3: Flute
Part 4: Flute
Part 5: Flute
Part 6: Alto Flute
Part 7: Bass Flute
Part 8: Contrabass Flute in G or Bass Flute
Category:
Flute Choir Music: 8 Mixed Flutes
Publisher:
Falls House Press
Publisher's reference:
FH0499
Our Stock Code:
1407259
Media Type:
Paperback - Score and parts (28 pages [score])