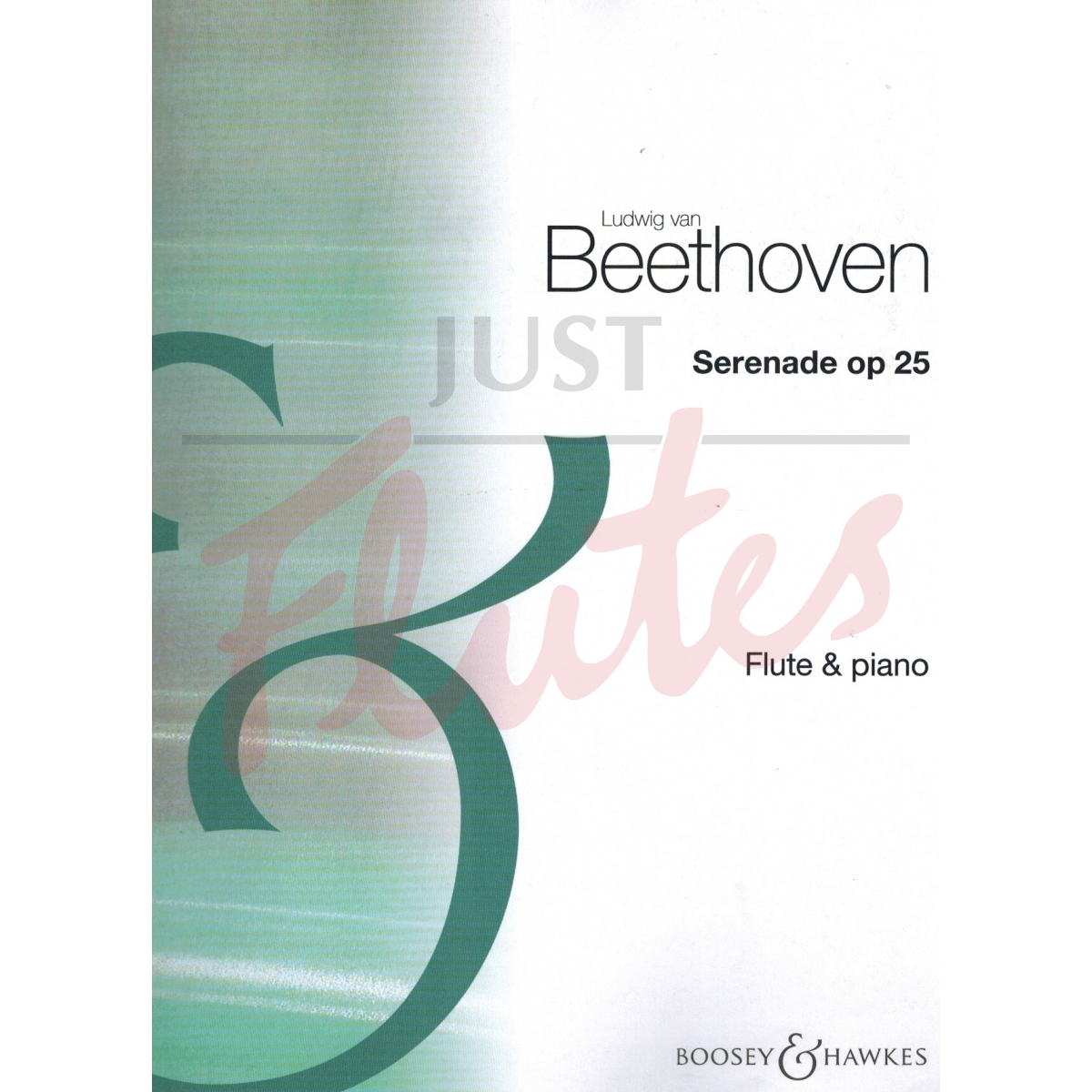 Serenade arranged for Flute and Piano, Op 25
Approved Exam Music
Recommended for the following exam grade(s):
ABRSM exam syllabus
Grades: 7
From the Publisher
The Serenade in D major Op 25, published in 1802, is Beethoven's only work with a leading flute part. As early as 1803 the first arrangement for flute and piano was published as Op 1. It claimed to have been arranged by Beethoven himself. However, in a letter to the publishers Beethoven denied his participation in the arrangement which in an endeavour to make it more 'pianistic', altered not on ly the accompaniment but even the solo aprt. Later editor adhered more or less to this first edition.
Performance duration (approx): 26'00"
Difficulty guide:
7-8
Difficulty level, roughly compared to ABRSM exam grades. 0 is beginner, 9 is advanced (beyond grade 8).