Serenade for Flute and Harp
Shipping calculated at checkout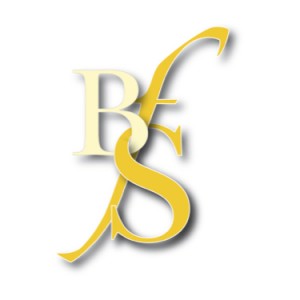 Pan - Journal of the British Flute Society
The five-movement piece wonderfully pays homage to the style and mood of the French medieval genre. In Dorff's musical language , and with songs and dances of the mid-14th century as the inspiration of the work, the flute and harp parts intertwine and dovetail to produce a magical atmosphere. The parts are extremely well written, and suit each movement, the harp part being perfectly constructed around the pedals.
Movement 1 is Estampie, which means 'stomp'. This is a dance which is defined by strains (called Puncta) rather than a specific dance step. The flute has several very simple refrains that repeat throughout the movement, mimicking a young child singing as she dances.
Movement 2, Mon Cour, is 'my heart'. This courtly love song evokes images of a troubadour serenading with the accompanying harmonies of layered melodies in each instrumental part. The flute plays down to low B. and there is a yummy part in this movement for lower octave richness. The fact that this is harkening to medieval times shouldn't mean the thinning of tone or lack of vibrato.
Movement 3, Musette, is a dance which contains a drone base line and also refers to a medieval reed instrument. This movement is in six flats for the flute, and practical key indications for the harp pedalling. It is written very sympathetically for the instruments, and trots in a spiritely manner. The speed is indicated as 'Perky'.
Movement 4, "Helas! Je Voy Mon Cour A fin Venir" is a transcription of a beautiful well-known medieval song by Solage. This was originally written for a male singer with three instrumentalists. The direct translation is Alas! I see my heart coming to an end. There is much pathos in this song with the singer dying of a broken heart. Much of the style harkens to plainchant, with a direction to be 'staid, pale'. This is an incredibly moving part of the Serenade, being at once in a state of despair and desolation It is a complete contrast to the other movements, and is complimented by them at the same time.
Movement 5, Rondeau, is the uplifting answer to the Solage song. The final movement is joyous with definite use of the popular rhythms layered throughout the movement to give celebration of carnival parades.
With influences from non-classical composers such as Stravinsky and the open chords of the American composers like Copland. Dorff has created a work that is fun, challenging and engaging for the players and the listeners.
Lisa Nelsen
Our Description
Finalist, NFA 2018 Newly Published Music, Duets with Other Instruments Category
Difficulty guide:
8-9
Difficulty level, roughly compared to ABRSM exam grades. 0 is beginner, 9 is advanced (beyond grade 8).
Movements
Estampie
Mon couer
Musette
"Helas! Je voy mon cuer a fun venir"
Rondeau