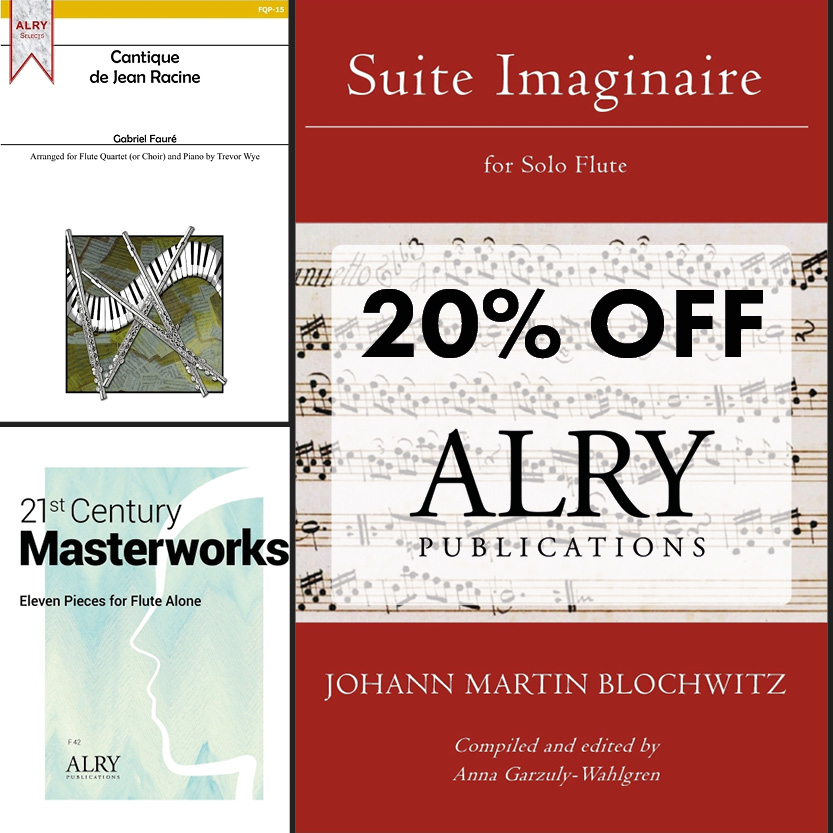 Second Sonata for Flute and Piano
Shipping calculated at checkout

Staff Pick
"A pleasure!"
The music of Germaine Tailleferre deserves to be more widely known so this arrangement of the second violin sonata is very welcome. The whole work is full of French charm and elegant style. The first movement meanders along with a lovely relationship with the accompaniment. The elusive melody of the Adagietto translates very well onto the flute and the closing Final alternates lyrical writing with plenty of notes! This is evocative music of its time and a pleasure to play!
From the Publisher
Deuxième Sonata by Germaine Tailleferre, arranged for flute and piano by Virginia Broffitt Kunzer. Germaine Tailleferre is perhaps best known for her musical output as the only female member of Les Six (French: Le Groupe des Six), a name formally given to a French compositional group in 1920 that also included Georges Auric, Louis Durey, Arthur Honneger, Darius Milhaud, and Francis Poulenc. Tailleferre's 1951 Deuxième Sonate pour violon et piano, or the Second Sonata for violin and piano, is a revision of her unsuccessful 1936 Violin Concerto, without cadenza and with various musical tweaks and alterations. This new transcription of the Sonate codifies many of the alterations flutists have impressed upon the violin part, allowing for a smooth rendition and clear balancing of the parts.
Performance duration (approx): 14'
Difficulty guide:
8
Difficulty level, roughly compared to ABRSM exam grades. 0 is total beginner, 9 is advanced (beyond grade 8).
Movements
Allegro ma non troppo
Adagietto
Final