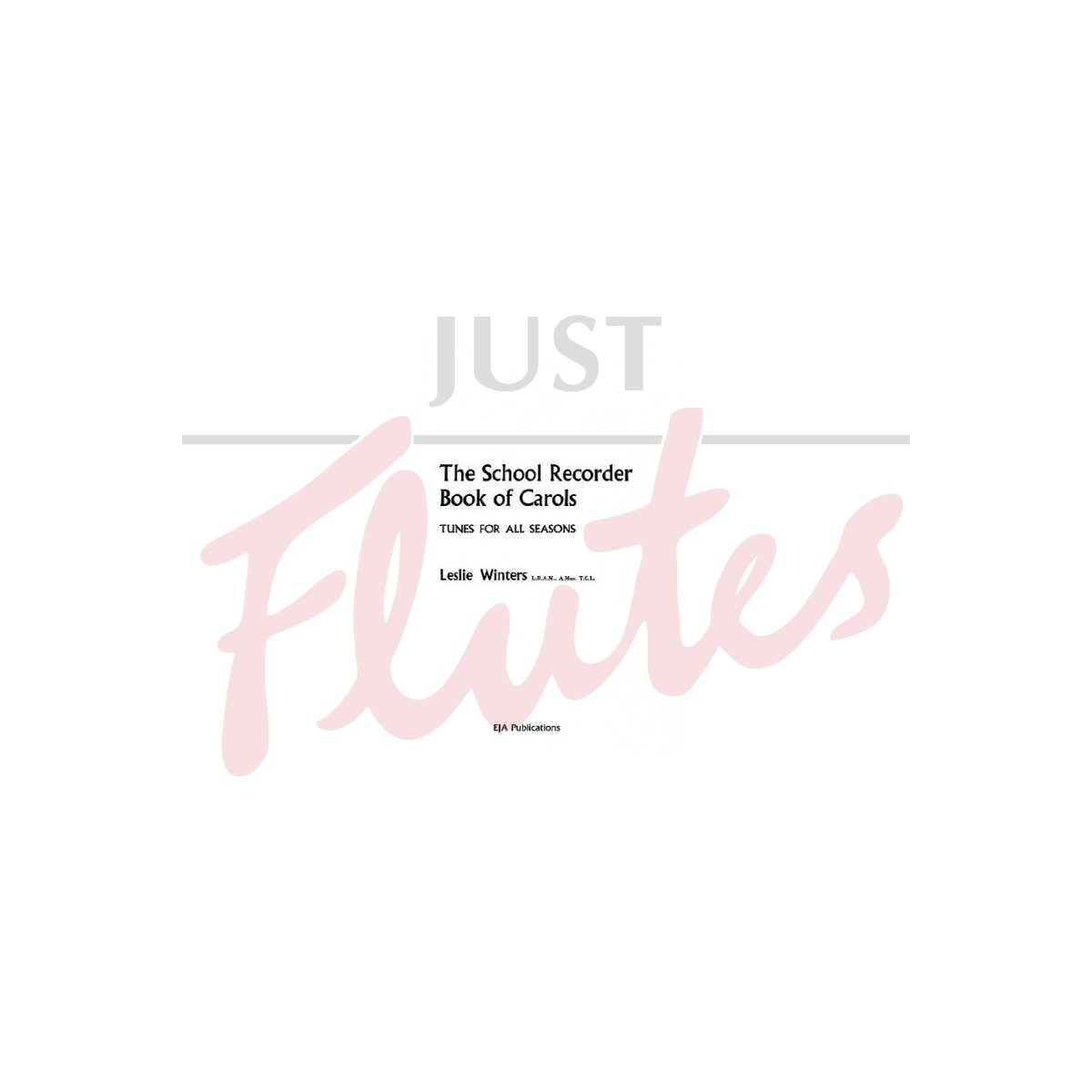 The School Recorder Book of Carols
Approved Exam Music
Recommended for the following exam grade(s):
ABRSM exam syllabus
Grades: 5
From the Publisher
Leslie Winters. Words and music to 13 carols for Christmas and the rest of the year. For unison recorders, two, three or four part ensemble. Optional part for treble, tenor, bass recorders, with or without piano.
Difficulty guide:
1-3
Difficulty level, roughly compared to ABRSM exam grades. 0 is beginner, 9 is advanced (beyond grade 8).
Contents
Hark the Glad Sound
Once In Royal David's City
O Come, All Ye Faithful
Quem Pastores Laudavere
A Child This Day Is Born
Away in a Manger
O Little Town of Bethlehem
The Greatness of God
Cheer Up, Friends & Neighbours
Now Glad of Hearts be Everyone
Lift Your Hidden Faces
My Dancing Day
Fields of Corn, Give up Your Ears
'The following different arrangements are possible:

Solo or unison descants, with accompaniment

Descant 1 and Piano

Duet or two-part arrangement

Descant 1/ Tenor 2 (two groups of descants may play this version)
Descant 1/ Treble 2 (two groups of descants may also play this version, giving a counter-melody above the tune)

Trio or three-part arrangement

Descant 1/ Treble 2 or Tenor 1/ Tenor 2

Descant 1/ Descant 2 or Treble 1/ Treble 2 (a satisfactory arrangement when there are no tenors, but Treble 2 should play the small alternative notes)

Quartet or full SATB arrangement

Descant 1/ Descant 2 or Treble 1/ Treble 2 or Tenor 1/ Tenor 2 (if there is a bass recorder it may read from the lowest line of the piano part - stems going down)

The pianoforte has the same basic harmony as all the above arrangements and may be played with any of them if desired....'
Leslie Winters